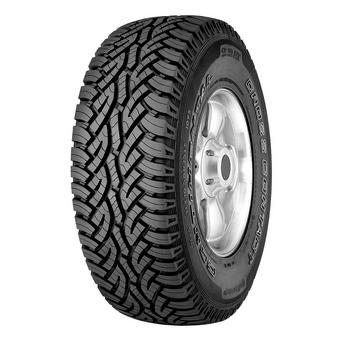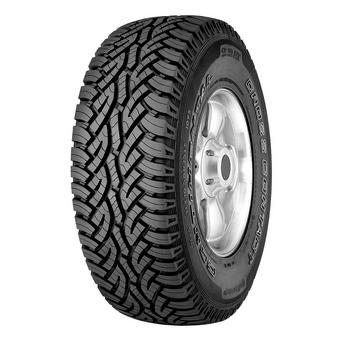 Price includes valve*, balance and environmental disposal of your old tyres - no hidden extras! *Specialist valves will incur an additional charge. Please enquire in centre.
For off-road vehicles
Exceptional traction performance
Good directional stability
summer
The Continental Cross Contact AT is designed for 50% off-road and 50% on-road use, the ContiCrossContact AT feels at home on any terrain. The open shoulder provides good handling characteristics and traction off-road, whilst the wear resistant tread compound creates the potential for high mileage performance and the tread pattern design guarantees a quiet and smooth ride on road.
Other tyres in this range
Tyre Variation
Features
Availability
Price
Continental ContiCrossContact AT (235/85 R16 114/111Q) 75FC
In Stock
£134.99
Continental ContiCrossContact AT (245/70 R16 111S) XL
Out of Stock
£123.99
Continental ContiCrossContact AT (255/70 R15 108S)
Out of Stock
£120.99
Continental ContiCrossContact AT (265/65 R17 112T) 72FC
Low Stock
£172.99
Continental ContiCrossContact AT (205/80 R16 104T) FR XL 72EE
Out of Stock
£108.99
Continental Cross Contact AT (235/85 R16 114/111S C)
summer
Out of Stock
£146.99
Continental Cross Contact AT OWL (225/70 R15 100T)
summer
Out of Stock
£122.99
Continental ContiCrossContact AT (235/85 R16 114/111Q) 75FC
In Stock
£140.99