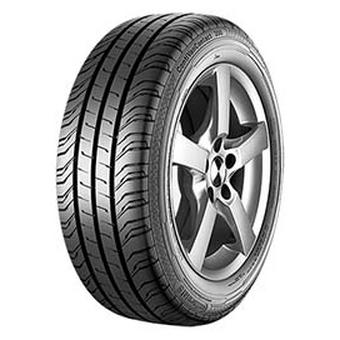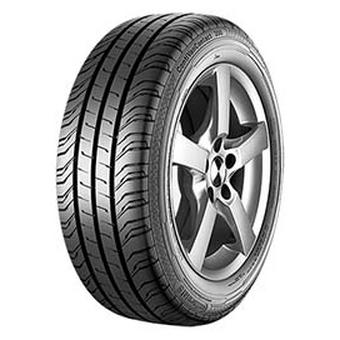 Price includes valve*, balance and environmental disposal of your old tyres - no hidden extras! *Specialist valves will incur an additional charge. Please enquire in centre.
For transporters and vans
Reduced rolling resistance
Safe handling in all situations
summer
Enjoy a safe and comfortable journey with the ContiVanContact 200. This premium long-live van tyre features aqua grooves in the shoulder and sipes to improve water dispersion and braking on wet roads. A full silica compound with specially adapted polymers reduces energy loss and rolling resistance, while the rigid tread pattern improves contact with the road to deliver exceptional grip, even with heavier loads.
ContiVanContact 200 extra information
Premium long-life van tyre
Considerably reduced rolling resistance
Safer journey thanks to shorter braking distances on wet roads
Safe handling with heavy loads
Why choose Continental?
Developed in Germany, tested by experts and approved by vehicle manufacturers, Continental is a safe choice for your car, van, SUV or 4x4. Continental's award-winning tyres come fitted to one in three new cars built in Europe, and go through years of development and thousands of miles of testing before release. Tested in Continental's world-leading braking test facility, each German-engineered tyre is guaranteed to perform in the toughest conditions.
Other tyres in this range
Tyre Variation
Features
Availability
Price
Continental ContiVanContact 200 (205/75 R16 113/111R) 72BA
summer
In Stock
£132.99
Continental ContiVanContact 200 (215/60 R17 109/107T) 72BA
summer
In Stock
£160.99
Continental ContiVanContact 200 (215/65 R16 109/107T) 72BA
summer
Out of Stock
£143.99
Continental ContiVanContact 200 (225/65 R16 112/110R) 72BA
summer
Out of Stock
£131.99
Continental ContiVanContact 200 (225/75 R16 121/120R) 72BA
summer
In Stock
£169.99
Continental ContiVanContact 200 (185/75 R16 104/102R) 72BA
summer
Out of Stock
£125.99
Continental ContiVanContact 200 (235/60 R17 117/115R) 72BA
summer
In Stock
£198.99
Continental ContiVanContact 200 (195/75 R16 107/105R) 72BA
summer
Out of Stock
£108.99
Continental ContiVanContact 200 (235/65 R16 115/113R) 72BA
summer
Low Stock
£151.99
Continental ContiVanContact 200 (235/65 R16 121/119R) 72BA
summer
Out of Stock
£153.99
Continental ContiVanContact 200 (205/75 R16 110/108R) 72BA
summer
Out of Stock
£137.99
Continental Vancontact 200 (215/75 R16 113/111R)
summer
In Stock
£138.99
Continental Vancontact 200 (225/55 R17 109/107H)
summer
In Stock
£172.99
Continental Vancontact 200 RF (195/65 R15 95T)
summer
In Stock
£78.99
Continental Vancontact 200 RF (205/65 R15 99T)
summer
In Stock
£94.99
Continental Vancontact 200 (195/65 R16 104/102T)
summer
Out of Stock
£126.99
Continental Vancontact 200 RF (215/60 R16 99H)
summer
Low Stock
£127.99
Continental Vancontact 200 (195/70 R15 104/102R C)
summer
Low Stock
£87.99
Continental Vancontact 200 RF (215/65 R15 100T)
summer
Out of Stock
£113.99
Continental Vancontact 200 (205/65 R16 107/105T C)
summer
In Stock
£125.99
Continental Vancontact 200 RF (225/55 R17 101V)
summer
In Stock
£136.99
Continental Vancontact 200 (205/65 R16 107/105T)
summer
Low Stock
£146.99
Continental Vancontact 200 RF (235/60 R16 104H)
summer
In Stock
£169.99
Continental Vancontact 200 (215/60 R16 103/101T C)
summer
Low Stock
£153.99
Continental Vancontact 200 (215/65 R16 C 109/107R) 2014
summer
Out of Stock
£141.99
Continental ContiVanContact 200 (235/65 R16 121/119R)
summer
Out of Stock
£167.99
Continental ContiVanContact 200 (195/75 R16 107/105R)
summer
In Stock
£108.99
Continental ContiVanContact 200 (235/65 R16 115/113R) 72BA
summer
In Stock
£159.99
Continental ContiVanContact 200 (225/65 R16 112/110R) 72BA
summer
In Stock
£156.99
Continental ContiVanContact 200 (215/65 R16 109/107R) 72BA
summer
Out of Stock
£135.99