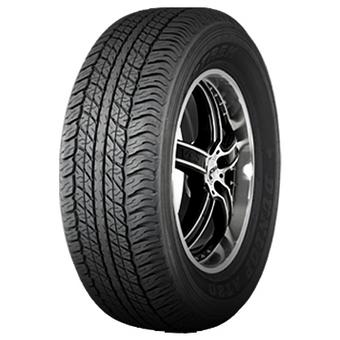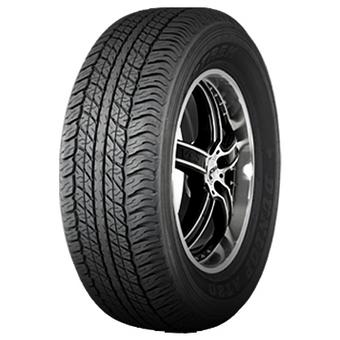 Fully fitted
Price includes valve*, balance and environmental disposal of your old tyres - no hidden extras! *Specialist valves will incur an additional charge. Please enquire in centre.
Good quality premium tyre
4x4 tyre
Aggressive all-season grip
summer
The Grandtrek AT20 is an all season tyre for high performance 4x4 and SUV vehicles. It's tread design gives good grip and control in all weather conditions. Tyre to road contact is maximized for consistent traction and even tread wear. Special tread grooves pump water away from the footprint, reducing the risk of aquaplaning in adverse conditions.
Other tyres in this range
Tyre Variation
Features
Availability
Price
Dunlop Grandtrek AT20 (265/60 R18 110H) 72CE
summer
Out of Stock
£239.99
Dunlop Grandtrek AT20 (265/65 R17 112S)
summer
In Stock
£132.99
Dunlop Grandtrek AT20 (265/65 R17 112S) 72CE
summer
In Stock
£151.99
Dunlop Grandtrek AT20 (225/70 R17 108/106S) 72CC
summer
Out of Stock
£135.99
Dunlop Grandtrek AT20 LHD (265/65 R17 112S)
summer
Out of Stock
£159.99
Dunlop Grandtrek AT20 RHD (265/65 R17 112S)
summer
In Stock
£123.99
Dunlop Grandtrek AT20 (245/65 R17 111S) XL 72EE
summer
Out of Stock
£129.99
Dunlop Grandtrek AT20 (245/70 R17 110S) 71CE
summer
Out of Stock
£152.99
Dunlop Grandtrek AT20 (265/60 R18 110H)
summer
Out of Stock
£152.99