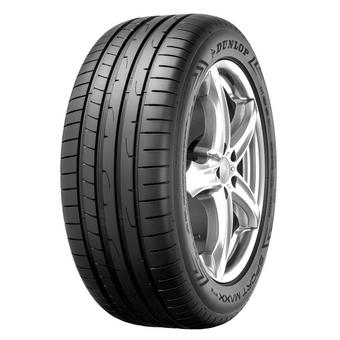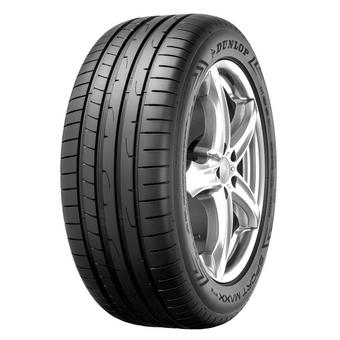 Price includes valve*, balance and environmental disposal of your old tyres - no hidden extras! *Specialist valves will incur an additional charge. Please enquire in centre.
Optimal steering precision
Firm grip on dry and wet roads
Excellent handling on corners
summer
The Dunlop Sport Maxx RT2 SUV has a SUV optimised tyre shape which balances the pressure distribution in the footprint of the tyre for a constant contact with the road. The new generation tread compound with 'traction resin' increases the grip to the surface. The tread pattern is reinforced with high-angled and V-shaped grooves to reduce the bending of the tread blocks.
Sport Maxx RT2 SUV Extra Information
Optimal steering precision
Firm grip on dry and wet roads
Excellent handling on corners
Other tyres in this range
Tyre Variation
Features
Availability
Price
Dunlop Sport Maxx RT2 SUV (235/50 R18 97V) MFS 69CA
summer
In Stock
£129.99
Dunlop Sport Maxx RT2 SUV (255/55 R18 109Y) MFS XL 69CA
summer
Out of Stock
£151.99
Dunlop Sport Maxx RT2 SUV (235/50 R19 99V) MFS 69CA
summer
In Stock
£139.99
Dunlop Sport Maxx RT2 SUV (255/55 R19 111W) MFS XL 70CA
summer
In Stock
£152.99
Dunlop Sport Maxx RT2 SUV (235/55 R18 100V) MFS 68CA
summer
Out of Stock
£135.99
Dunlop Sport Maxx RT2 SUV (255/60 R18 108Y) MFS 70EA
summer
In Stock
£145.99
Dunlop Sport Maxx RT2 SUV (315/35 R20 110Y) MFS XL 71CA
summer
Out of Stock
£250.99
Dunlop Sport Maxx RT2 SUV (235/55 R19 101Y) MFS 69CA
summer
Out of Stock
£148.99
Dunlop Sport Maxx RT2 SUV (265/50 R19 110Y) MFS XL 69CA
summer
In Stock
£187.99
Dunlop Sport Maxx RT2 SUV (235/55 R19 105Y) MFS XL 69CA
summer
Out of Stock
£158.99
Dunlop Sport Maxx RT2 SUV (275/40 R20 106Y) MFS XL 69CA
summer
In Stock
£181.99
Dunlop Sport Maxx RT2 SUV (235/60 R18 107W) MFS XL 69EA
summer
In Stock
£148.99
Dunlop Sport Maxx RT2 SUV (275/45 R19 108Y) MFS XL 70CA
summer
In Stock
£166.99
Dunlop Sport Maxx RT2 SUV (235/65 R17 108V) MFS XL 69CA
summer
Out of Stock
£114.99
Dunlop Sport Maxx RT2 SUV (275/45 R20 110Y) MFS XL 69CA
summer
Out of Stock
£212.99
Dunlop Sport Maxx RT2 SUV (235/65 R18 106W) MFS 70EB
summer
Out of Stock
£182.99
Dunlop Sport Maxx RT2 SUV (275/45 R21 110Y) MFS XL 69CA
summer
In Stock
£222.99
Dunlop Sport Maxx RT2 SUV (255/50 R19 107Y) MFS XL 69CA
summer
Low Stock
£161.99
Dunlop Sport Maxx RT2 SUV (285/45 R19 111W) MFS XL 71CA
summer
Out of Stock
£196.99
Dunlop Sport Maxx RT2 SUV (215/55 R18 99V) MFS XL 70CA
summer
Out of Stock
£149.99
Dunlop Sport Maxx RT2 SUV (255/50 R20 109Y) MFS XL 69CA
summer
In Stock
£211.99
Dunlop Sport Maxx RT2 SUV (285/45 R20 112Y) MFS XL 71CA
summer
In Stock
£221.99