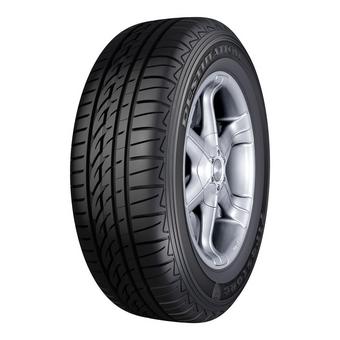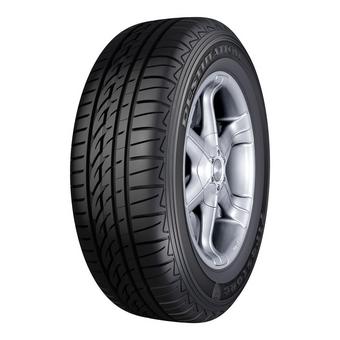 Price includes valve*, balance and environmental disposal of your old tyres - no hidden extras! *Specialist valves will incur an additional charge. Please enquire in centre.
Summer tyre great in all weather
Modern sporty appearance
Good mileage for economy
summer
Barriers are there to be broken. Which is why the Destination HP - Firestone's flagship SUV/4x4 tyre - has everything you need to go beyond them. Experience the difference of real grip and real stability, in both wet and dry conditions, mile after mile. Because wherever you're headed, you can count on the Destination HP to go the distance.
Destination HP extra information
Mid-range great value SUV tyre
Good mileage for economy
High stability in wet and dry conditions
Other tyres in this range
Tyre Variation
Features
Availability
Price
Firestone Destination HP (225/60 R18 100H)
summer
Out of Stock
£112.99
Firestone Destination HP (235/65 R17 104H)
summer
Low Stock
£112.99
Firestone Destination HP (225/65 R17 102H)
summer
Out of Stock
£101.99
Firestone Destination HP XL (275/40 R20 106Y)
summer
Out of Stock
£175.99
Firestone Destination HP (265/70 R16 112H)
summer
Out of Stock
£113.99
Firestone Destination HP (235/65 R17 104V)
summer
Out of Stock
£106.99
Firestone Destination HP (225/70 R16 103H)
summer
Low Stock
£98.99
Firestone Destination HP (215/60 R17 96H)
summer
Out of Stock
£102.99
Firestone Destination HP RG (235/55 R17 99H)
summer
Out of Stock
£115.99
Firestone Destination HP (225/75 R16 104H)
summer
Out of Stock
£111.99
Firestone Destination HP (235/70 R16 106H)
summer
In Stock
£99.99
Firestone Destination HP (215/65 R16 98H)
summer
Out of Stock
£81.99
Firestone Destination HP RG (275/55 R17 109V)
summer
Out of Stock
£135.99
Firestone Destination HP (235/50 R18 97V)
summer
Out of Stock
£122.99
Firestone Destination HP (245/70 R16 107H)
summer
In Stock
£112.99
Firestone Destination HP (215/65 R16 98H)
summer
Low Stock
£87.99
Firestone Destination HP XL (215/55 R18 99V)
summer
Out of Stock
£115.99
Firestone Destination HP (235/55 R17 99V)
summer
Out of Stock
£103.99
Firestone Destination HP (255/60 R17 106H)
summer
Low Stock
£114.99
Firestone Destination HP (215/65 R16 98H) 2015
summer
Out of Stock
£81.99
Firestone Destination HP XL (225/45 R19 96W)
summer
Out of Stock
£142.99
Firestone Destination HP (235/55 R18 100V)
summer
Low Stock
£126.99
Firestone Destination HP (255/60 R17 106V)
summer
Out of Stock
£117.99
Firestone Destination HP (215/70 R16 100H)
summer
Out of Stock
£85.99
Firestone Destination HP XL (235/60 R18 107V)
summer
Low Stock
£136.99
Firestone Destination HP (235/60 R16 100H)
summer
Low Stock
£91.99
Firestone Destination HP (255/65 R16 109H)
summer
Low Stock
£108.99
Firestone Destination HP (225/55 R18 98V)
summer
Out of Stock
£135.99
Firestone Destination HP XL (235/65 R17 108H)
summer
Out of Stock
£107.99
Firestone Destination HP (235/60 R17 102H)
summer
Out of Stock
£127.99
Firestone Destination HP (225/60 R17 99H)
summer
Out of Stock
£110.99
Firestone Destination HP (265/65 R17 112H)
summer
Low Stock
£133.99
Firestone Destination HP XL (235/65 R17 108V)
summer
Out of Stock
£115.99
Firestone Destination HP (235/60 R18 103W)
summer
In Stock
£129.99
Firestone Destination HP (265/70 R15 112H)
summer
Low Stock
£108.99
Firestone Destination HP (225/60 R17 99V)
summer
Out of Stock
£120.99
Firestone Destination HP XL (235/75 R15 109T)
summer
Low Stock
£96.99
Firestone Destination HP (265/70 R15 112T)
summer
Out of Stock
£131.99
Firestone Destination HP XL (255/55 R19 111V)
summer
Low Stock
£140.99