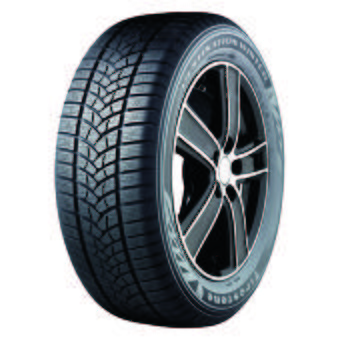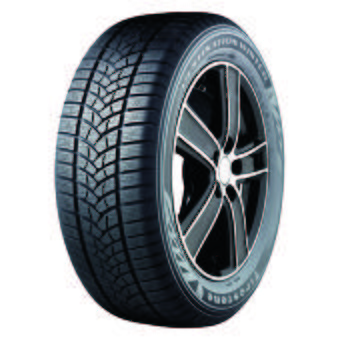 Price includes valve*, balance and environmental disposal of your old tyres - no hidden extras! *Specialist valves will incur an additional charge. Please enquire in centre.
Excellent grip regardless of weather
Low rolling resistance saves fuel
Ideal for 4X4 vehicles
winter
Firestone
With a history of innovation spanning over 100 years, Firestone is a trusted brand that has stood the test of time. Today, Firestone continues to inspire generations of drivers both on and off the track with an advanced range of tyres built for safety, reliability and value for money; tyres that not only honour Firestone's proud heritage but also its vision for the future.
Destination Winter
Conquer the snow and slush with Destination Winter. With outstanding winter performance, you can relax and drive comfortably in all conditions. Hit the highway or climb the mountain roads, Destination Winter will guide you through the twists and turns of winter. You can count on Destination Winter to go the distance.
Other tyres in this range
Tyre Variation
Features
Availability
Price
Firestone Destination Winter (235/55 R17 99H)
winter
Out of Stock
£183.99
Firestone Destination Winter (235/55 R18 104H) XL 72CB
winter
Out of Stock
£162.99
Firestone Destination Winter (205/70 R15 96T) 72EB
winter
Out of Stock
£129.99
Firestone Destination Winter (235/60 R17 102H)
winter
Out of Stock
£143.99
Firestone Destination Winter (215/55 R18 95H) 72CB
winter
Out of Stock
£159.99
Firestone Destination Winter (235/60 R18 107H) XL 72CB
winter
Out of Stock
£136.99
Firestone Destination Winter (215/60 R17 96H)
winter
Out of Stock
£145.99
Firestone Destination Winter (235/65 R17 104H)
winter
Out of Stock
£154.99
Firestone Destination Winter (215/70 R16 100H)
winter
Out of Stock
£134.99
Firestone Destination Winter RG (215/65 R16 98H)
winter
Out of Stock
£108.99
Firestone Destination Winter (215/70 R16 100T)
winter
Out of Stock
£116.99
Firestone Destination Winter RG (215/65 R16 98T)
winter
Low Stock
£115.99
Firestone Destination Winter (225/60 R17 99H)
winter
Out of Stock
£162.99
Firestone Destination Winter XL (235/65 R17 108H)
winter
Out of Stock
£166.99
Firestone Destination Winter (225/65 R17 102H)
winter
Out of Stock
£157.99
Firestone Destination Winter XL (235/65 R17 108V)
winter
Out of Stock
£167.99
Firestone Destination Winter (225/65 R17 102T)
winter
Out of Stock
£159.99
Firestone Destination Winter (235/50 R18 101V) XL 72CB
winter
Out of Stock
£154.99