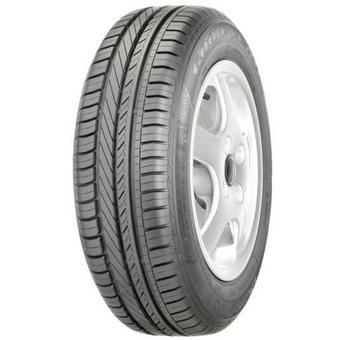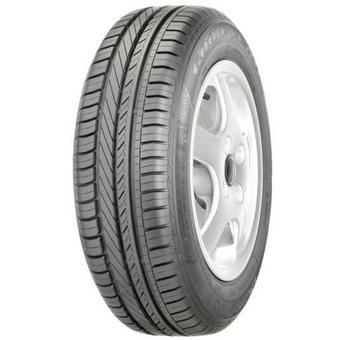 Price includes valve*, balance and environmental disposal of your old tyres - no hidden extras! *Specialist valves will incur an additional charge. Please enquire in centre.
Greater fuel efficiency and mileage
Responsive handling
Quiet and comfortable ride
summer
The Duragrip is a long-lasting tyre that saves fuel without sacrificing performance and kinder to the environment.
Other tyres in this range
Tyre Variation
Features
Availability
Price
Goodyear DuraGrip (175/65 R15 84T) 68BC
summer
In Stock
£65.99
Goodyear DuraGrip (165/60 R14 75H)
summer
In Stock
£64.99
Goodyear DuraGrip (185/65 R14 86H)
summer
Out of Stock
£74.99
Goodyear DuraGrip (165/60 R14 75T) 2014
summer
Out of Stock
£61.99
Goodyear DuraGrip (185/65 R15 88H) 67FC
summer
Out of Stock
£73.99
Goodyear DuraGrip (185/65 R15 88T)
summer
Out of Stock
£65.99
Goodyear DuraGrip (165/70 R14 89/87R C)
summer
Out of Stock
£93.99
Goodyear DuraGrip (185/65 R15 88T) 68CB
summer
Out of Stock
£65.99
Goodyear DuraGrip (175/65 R14 82T) 2015
summer
In Stock
£56.99
Goodyear DuraGrip XL (165/60 R15 81T)
summer
In Stock
£68.99
Goodyear DuraGrip (175/65 R14 90/88T) 70CB
summer
Out of Stock
£88.99
Goodyear DuraGrip (155/70 R13 75T)
summer
Low Stock
£54.99
Goodyear DuraGrip (175/65 R15 88T) XL
summer
Out of Stock
£67.99