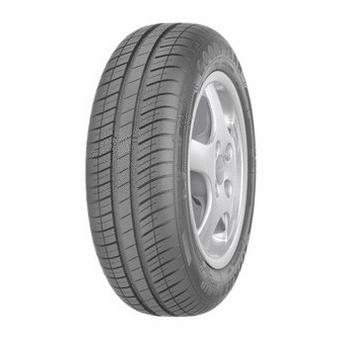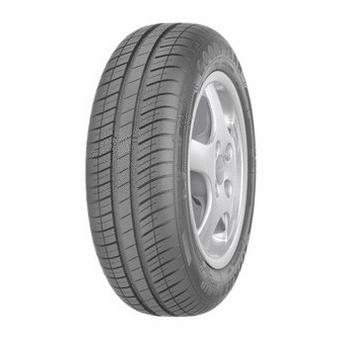 Fully fitted
Price includes valve*, balance and environmental disposal of your old tyres - no hidden extras! *Specialist valves will incur an additional charge. Please enquire in centre.
Fuel Saving
Better braking on wet roads
Quiet, comfortable ride
Goodyear EfficientGrip is a long lasting tyre that saves fuel without sacrificing performance.
How It Works
We've got several finance options to help you spread the cost, covering spends over £99*.
Other tyres in this range
Tyre Variation
Features
Availability
Price
Goodyear EfficientGrip (195/60 R16 89H)
summer
In Stock
£107.99
Goodyear EfficientGrip (225/45 R18 91V) FP ROF *BMW 69EB
In Stock
£154.99
Goodyear EfficientGrip (195/65 R15 91H) 70CB
summer
Out of Stock
£61.99
Goodyear EfficientGrip (185/65 R15 92H) XL 67BB
summer
Low Stock
£73.99
Goodyear EfficientGrip (225/45 R18 91W) FP ROF *BMW 69EB
In Stock
£164.99
Goodyear EfficientGrip (195/65 R15 95H) XL 71BC
summer
Low Stock
£71.99
Goodyear EfficientGrip (195/55 R15 85H) 2014
summer
Out of Stock
£76.99
Goodyear EfficientGrip (225/45 R18 91Y) FP ROF *BMW 69EB
In Stock
£160.99
Goodyear EfficientGrip (205/50 R17 89V)
summer
In Stock
£92.99
Goodyear EfficientGrip (195/55 R15 85H) 70EB
summer
Out of Stock
£77.99
Goodyear EfficientGrip (225/55 R17 97Y) AO 67EC
summer

ao
Out of Stock
£140.99
Goodyear EfficientGrip (205/50 R17 89V) FP 66BB
summer
Low Stock
£94.99
Goodyear EfficientGrip (195/55 R15 85V)
summer
Out of Stock
£69.99
Goodyear EfficientGrip (245/45 R18 100Y) FP XL AO 70CB
summer

ao
In Stock
£120.99
Goodyear EfficientGrip (205/50 R17 89W) FP ROF *BMW 66CB
In Stock
£134.99
Goodyear EfficientGrip (275/40 R19 101Y) FP ROF MOE 70CB
Out of Stock
£227.99
Goodyear EfficientGrip (205/55 R16 91H)
summer
Low Stock
£74.99
Goodyear EfficientGrip (195/60 R15 88H)
summer
Out of Stock
£65.99
Goodyear EfficientGrip AO (235/55 R17 99Y)
summer

ao
In Stock
£111.99
Goodyear EfficientGrip (205/55 R16 91H) 2015
summer
Out of Stock
£65.99
Goodyear EfficientGrip FP (215/55 R16 93H)
summer
Out of Stock
£99.99
Goodyear EfficientGrip FP ROF * (225/45 R18 91V)
summer

run-flat
Out of Stock
£145.99
Goodyear EfficientGrip AO (255/45 R18 99Y)
summer

ao
Out of Stock
£127.99
Goodyear EfficientGrip FP XL (205/50 R17 93H)
summer
Out of Stock
£109.99
Goodyear EfficientGrip (205/55 R16 91V)
summer
In Stock
£66.99
Goodyear EfficientGrip FP (215/55 R16 93V)
summer
Out of Stock
£101.99
Goodyear EfficientGrip FP ROF * (225/45 R18 91Y)
summer

run-flat
Out of Stock
£168.99
Goodyear EfficientGrip FP (215/55 R17 94W)
4x4

summer
Out of Stock
£111.99
Goodyear EfficientGrip (205/60 R16 96H) XL 68BC
summer
In Stock
£83.99
Goodyear EfficientGrip FP ROF * (255/40 R18 95V)
summer

run-flat
In Stock
£208.99
Goodyear EfficientGrip FP XL (215/40 R17 87V)
summer
Out of Stock
£97.99
Goodyear EfficientGrip FP (215/60 R16 95H)
summer
In Stock
£99.99
Goodyear EfficientGrip FP ROF * (255/40 R18 95Y)
summer

run-flat
In Stock
£188.99
Goodyear EfficientGrip FP XL (215/50 R17 95W)
summer
Out of Stock
£113.99
Goodyear EfficientGrip FP (235/50 R17 96W)
summer
In Stock
£125.99
Goodyear EfficientGrip FP ROF *BMW (255/40 R18 95W)
In Stock
£188.99
Goodyear EfficientGrip FP (185/55 R15 82H)
summer
In Stock
£72.99
Goodyear EfficientGrip FP *BMW (205/60 R16 92W)
summer

bm
In Stock
£110.99
Goodyear EfficientGrip FP ROF BMW (205/50 R17 89Y)
In Stock
£137.99
Goodyear EfficientGrip FP (195/55 R16 87V)
summer
In Stock
£89.99
Goodyear EfficientGrip FP XL MO (225/55 R17 101H)
summer

mo
Out of Stock
£114.99
Goodyear EfficientGrip FP ROF BMW (255/45 R20 101Y)
In Stock
£259.99
Goodyear EfficientGrip FP (205/55 R16 91H)
summer
Out of Stock
£67.99
Goodyear EfficientGrip FP XL MO (245/45 R17 99Y)
summer

mo
In Stock
£131.99
Goodyear EfficientGrip FP MO (245/45 R17 95W)
summer

mo
In Stock
£126.99
Goodyear EfficientGrip FP ROF MOE (235/45 R19 95V)
In Stock
£191.99
Goodyear EfficientGrip N0 (255/50 R19 103V)
summer
In Stock
£177.99
Goodyear EfficientGrip FP ROF * (205/55 R16 91W)
summer

run-flat
In Stock
£87.99
Goodyear EfficientGrip FP ROF MOE (245/50 R18 100W)
In Stock
£177.99
Goodyear EfficientGrip FP (205/55 R16 91V) 2014
summer
Out of Stock
£73.99
Goodyear EfficientGrip FP ROF * (205/60 R16 92W)
summer

run-flat
In Stock
£147.99
Goodyear EfficientGrip FP ROF XL AOE (255/40 R19 100Y)
In Stock
£236.99
Goodyear EfficientGrip FP (215/50 R17 91V)
summer
In Stock
£92.99
Goodyear EfficientGrip ROF * (225/45 R18 91W)
summer

run-flat
Out of Stock
£168.99
Goodyear EfficientGrip ROF *BMW (245/45 R18 96Y)
In Stock
£160.99
Goodyear EfficientGrip ROF *BMW (255/50 R19 103Y)
In Stock
£229.99
Goodyear EfficientGrip ROF *BMW (285/40 R20 104Y)
In Stock
£325.99
Goodyear EfficientGrip ROF MOE (205/55 R16 91V)
In Stock
£84.99
Goodyear EfficientGrip ROF XL MOE (245/45 R19 102Y)
In Stock
£199.99
Goodyear EfficientGrip ROF XL MOE (245/45 R19 102Y) 2015
Out of Stock
£292.99
Goodyear EfficientGrip XL (205/60 R16 96H)
summer
Out of Stock
£89.99
Goodyear EfficientGrip XL AO (245/45 R18 100Y)
summer

ao
Out of Stock
£127.99
Goodyear EfficientGrip SUV FP (235/65 R17 104V)
summer
Out of Stock
£61.99
Goodyear EfficientGrip XL (195/45 R16 84V)
summer
Low Stock
£73.99