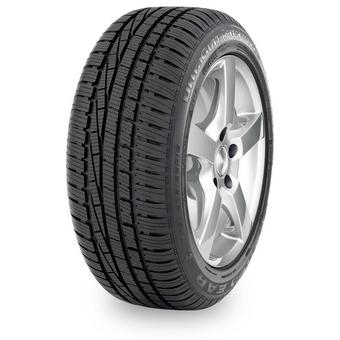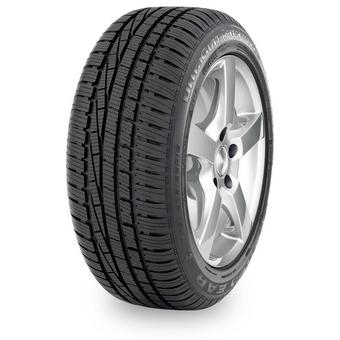 Fully fitted
Price includes valve*, balance and environmental disposal of your old tyres - no hidden extras! *Specialist valves will incur an additional charge. Please enquire in centre.
Excellent braking distance on snow
Fantastic aquaplaning resistance
Improved tread wear
UltraGrip 9 is a winter tyre that delivers performance in the toughest of winter conditions with excellent braking and extra grip in cold weather conditions (below 7 °C).
Other tyres in this range
Tyre Variation
Features
Availability
Price
Goodyear UltraGrip 9 (175/60 R15 81T)
Out of Stock
£84.99
Goodyear UltraGrip 9 (185/65 R15 88T)
Out of Stock
£69.99
Goodyear UltraGrip 9 (175/65 R14 82T)
Out of Stock
£74.99
Goodyear UltraGrip 9 (195/55 R16 87H)
Out of Stock
£117.99
Goodyear UltraGrip 9 (195/55 R16 87T)
Out of Stock
£122.99
Goodyear UltraGrip 9 (175/65 R15 84H) 68CC
Out of Stock
£75.99
Goodyear UltraGrip 9 (205/60 R16 96V) XL 72BC
Out of Stock
£98.99
Goodyear UltraGrip 9 (195/60 R15 88T)
Out of Stock
£115.99
Goodyear UltraGrip 9 XL (195/60 R16 93H)
Out of Stock
£100.99
Goodyear UltraGrip 9 (175/65 R15 84T)
Out of Stock
£98.99
Goodyear UltraGrip 9 (205/65 R15 94H)
Out of Stock
£95.99
Goodyear UltraGrip 9 (195/65 R15 91H)
Out of Stock
£83.99
Goodyear UltraGrip 9 (155/65 R14 75T)
Out of Stock
£64.99
Goodyear UltraGrip 9 XL (195/65 R15 95T)
Out of Stock
£78.99
Goodyear UltraGrip 9 (175/70 R14 84T)
Out of Stock
£79.99
Goodyear UltraGrip 9 (205/65 R15 94T)
Out of Stock
£108.99
Goodyear UltraGrip 9 (195/65 R15 91T)
Out of Stock
£67.99
Goodyear UltraGrip 9 (165/65 R15 81T)
In Stock
£73.99
Goodyear UltraGrip 9 XL (205/55 R16 94H)
Out of Stock
£117.99
Goodyear UltraGrip 9 (185/55 R15 82T)
Out of Stock
£101.99
Goodyear UltraGrip 9 (195/65 R15 95H) XL 68CC
Out of Stock
£86.99
Goodyear UltraGrip 9 (165/70 R14 81T)
Out of Stock
£69.99
Goodyear UltraGrip 9 XL (205/60 R16 96H)
Out of Stock
£110.99
Goodyear UltraGrip 9 (185/60 R14 82T)
Out of Stock
£71.99
Goodyear UltraGrip 9 XL (175/65 R14 86T) 2015
Out of Stock
£73.99
Goodyear UltraGrip 9 (205/55 R16 91H)
Out of Stock
£84.99
Goodyear UltraGrip 9 (185/60 R15 84T)
Out of Stock
£106.99
Goodyear UltraGrip 9 XL (175/65 R15 88T)
Out of Stock
£72.99
Goodyear UltraGrip 9 (205/55 R16 91T)
Out of Stock
£88.99
Goodyear UltraGrip 9 (185/65 R14 86T)
Out of Stock
£76.99
Goodyear UltraGrip 9 XL (175/70 R14 88T)
Out of Stock
£74.99
Goodyear UltraGrip 9 (205/60 R16 92H)
Out of Stock
£144.99
Goodyear UltraGrip 9 XL (185/60 R15 88T)
Out of Stock
£79.99
Goodyear UltraGrip 9 XL (185/65 R15 92T)
Out of Stock
£75.99
Goodyear UltraGrip 9 XL (195/55 R16 91H)
Out of Stock
£159.99