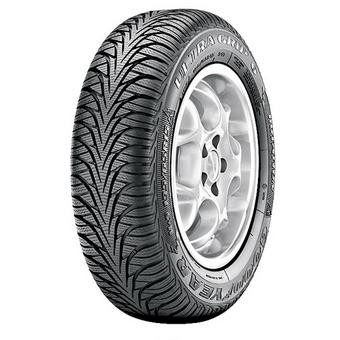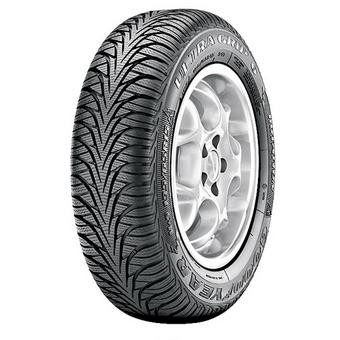 Price includes valve*, balance and environmental disposal of your old tyres - no hidden extras! *Specialist valves will incur an additional charge. Please enquire in centre.
This is a winter tyre
Superb grip and handling on snow and ice
Off road performance
winter
Goodyear's UltraGrip+ SUV is a performance SUV tyre that delivers all-round. Winter traction. You can tackle the worst of winter conditions thanks to Goodyear's 3D-BIS technology that uses interlocking blades that provide a high number of biting edges to give optimum traction. The high density radial blades help to maintain great adhesion on snow, ice and wet roads, while the longitudinal blades enhance handling on frozen and thawing roads. The Ultragrip SUV comfortably tackles off-road terrain as the shoulder blocks are designed to quickly rip through and evacuate mud and snow. The wide grooves in the tread are designed to shed water and slush, helping to prevent your SUV from aquaplaning.
Other tyres in this range
Tyre Variation
Features
Availability
Price
Goodyear UltraGrip+ SUV (245/60 R18 105H)
winter
Out of Stock
£175.99
Goodyear UltraGrip+ SUV (245/65 R17 107H) 2015
winter
In Stock
£170.99
Goodyear UltraGrip+ SUV (255/60 R17 106H)
winter
Out of Stock
£180.99
Goodyear UltraGrip+ SUV (255/65 R17 110T)
winter
In Stock
£166.99
Goodyear UltraGrip+ SUV (265/65 R17 112T)
winter
In Stock
£168.99
Goodyear UltraGrip+ SUV (265/70 R16 112T)
winter
Out of Stock
£141.99
Goodyear UltraGrip+ SUV FP (275/40 R20 102H)
winter
Out of Stock
£298.99
Goodyear UltraGrip+ SUV FP XL (255/60 R18 112H)
winter
Low Stock
£166.99