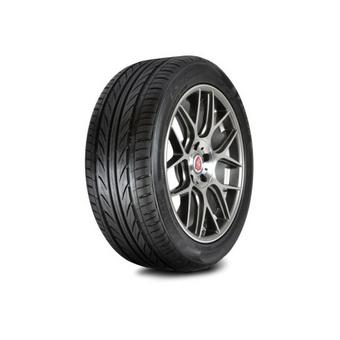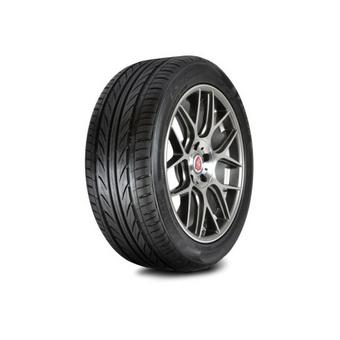 Price includes valve*, balance and environmental disposal of your old tyres - no hidden extras! *Specialist valves will incur an additional charge. Please enquire in centre.
Good value tyre
Ultra high-performance
summer
The Landsail LS988 is an ultra high performance car tyre offering a responsive drive and sporty feel. The directional pattern provides remarkable grip in wet and dry conditions and the outer block is engineered for responsive cornering.
Other tyres in this range
Tyre Variation
Features
Availability
Price
Landsail LS988 XL (225/35 R20 93W)
summer
Out of Stock
£95.99
Landsail LS988 XL (255/35 R19 96W)
summer
Out of Stock
£80.99
Landsail LS988 (225/50 R16 92W)
summer
Out of Stock
£76.99
Landsail LS988 XL (225/40 R18 92W)
summer
Out of Stock
£58.99
Landsail LS988 XL (255/55 R18 109W)
summer
Out of Stock
£101.99
Landsail LS988 (245/45 R17 95W)
summer
Out of Stock
£88.99
Landsail LS988 XL (225/50 R17 98W)
summer
Out of Stock
£63.99
Landsail LS988 XL (225/55 R17 101W)
summer
Out of Stock
£67.99
Landsail LS988 (245/50 R18 100W)
summer
Out of Stock
£89.99
Landsail LS988 XL (235/35 R19 91W)
summer
Out of Stock
£71.99
Landsail LS988 (255/45 R18 99W)
summer
Out of Stock
£116.99
Landsail LS988 XL (235/40 R19 96W)
summer
Out of Stock
£90.99
Landsail LS988 XL (205/40 R17 84W)
summer
Out of Stock
£52.99
Landsail LS988 XL (235/45 R17 97W)
summer
Out of Stock
£58.99
Landsail LS988 XL (215/35 R18 84W)
summer
Out of Stock
£82.99
Landsail LS988 XL (245/35 R19 97W)
summer
Out of Stock
£80.99
Landsail LS988 XL (215/40 R18 89W)
summer
Out of Stock
£75.99