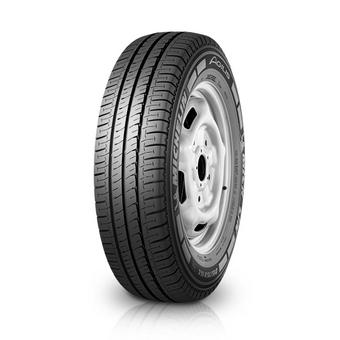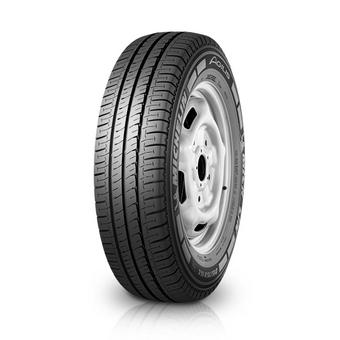 Price includes valve*, balance and environmental disposal of your old tyres - no hidden extras! *Specialist valves will incur an additional charge. Please enquire in centre.
For utility vehicles and vans
Long lasting tyre
Saves fuel
summer
The Michelin Agilis+ offers the traditional Michelin characteristics of safe driving, plus the robustness you would expect from a Michelin Agilis tyre. Long lasting and fuel saving also save the operator money.
Other tyres in this range
Tyre Variation
Features
Availability
Price
Michelin Agilis Plus (195/75 R16 110/108R) 70CB
summer
Out of Stock
£113.99
Michelin Agilis Plus (215/60 R17 104/102H) DT 72CA
summer
Out of Stock
£170.99
Michelin Agilis Plus (225/55 R17 104/102H) DT 72CA
summer
Out of Stock
£171.99
Michelin Agilis+ GRNX (215/60 R17 109/107T)
summer
Low Stock
£160.99
Michelin Agilis Plus (225/65 R16 112/110R) MO-V 70BA
summer

mo
Out of Stock
£163.99
Michelin Agilis+ (235/60 R17 117/115R)
summer
Out of Stock
£186.99
Michelin Agilis+ GRNX (235/65 R16 121/119R)
summer
Out of Stock
£172.99
Michelin Agilis+ GRNX (215/65 R16 109/107T C)
summer
Out of Stock
£142.99
Michelin Agilis Plus (225/75 R16 118/116R) MO-V 70BA
summer

mo
Out of Stock
£182.99
Michelin Agilis+ GRNX (185/75 R16 104/102R C)
summer
In Stock
£112.99
Michelin Agilis+ GRNX (215/70 R15 109/107S C)
summer
Out of Stock
£121.99
Michelin Agilis Plus (235/60 R17 117/115R) MO-V 70BA
summer

mo
Out of Stock
£191.99
Michelin Agilis+ GRNX (195/65 R16 104/102R C)
summer
Low Stock
£111.99
Michelin Agilis+ GRNX (215/75 R16 113/111R C)
summer
Out of Stock
£153.99
Michelin Agilis Plus (235/60 R17 117/115S) MO-V 70CB
summer

mo
Out of Stock
£201.99
Michelin Agilis+ GRNX (195/70 R15 104/102R C)
summer
Out of Stock
£96.99
Michelin Agilis+ GRNX (215/75 R16 116/114R C)
summer
Out of Stock
£165.99
Michelin Agilis Plus (235/65 R16 115/113R) S1 70BB
summer
Out of Stock
£147.99
Michelin Agilis+ GRNX (195/75 R16 107/105R C)
summer
In Stock
£105.99
Michelin Agilis+ GRNX (225/65 R16 112/110R C)
summer
In Stock
£144.99
Michelin Agilis Plus (235/65 R16 115R) 70BA
summer
Out of Stock
£159.99
Michelin Agilis+ GRNX (205/65 R16 107/105T C)
summer
In Stock
£139.99
Michelin Agilis+ GRNX (225/70 R15 112/110S C)
summer
Out of Stock
£135.99
Michelin Agilis+ GRNX (205/70 R15 106/104R C)
summer
Out of Stock
£126.99
Michelin Agilis+ GRNX (225/75 R16 118/116R C)
summer
Low Stock
£161.99
Michelin Agilis+ GRNX (205/75 R16 110/108R C)
summer
Out of Stock
£127.99
Michelin Agilis+ GRNX (225/75 R16 C 121/120R)
summer
Low Stock
£170.99
Michelin Agilis+ GRNX (205/75 R16 C 113/111R)
summer
Out of Stock
£138.99
Michelin Agilis+ GRNX (235/65 R16 115/113R C)
summer
In Stock
£147.99