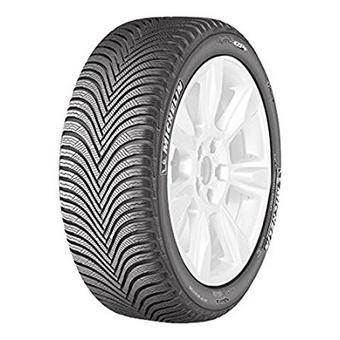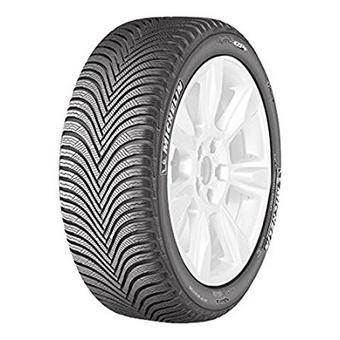 Fully fitted
Price includes valve*, balance and environmental disposal of your old tyres - no hidden extras! *Specialist valves will incur an additional charge. Please enquire in centre.
Safety & mobility in winter
3PMSF certified for grip on snow
No.1 Tyre Brand in UK ᶧ
Out of Stock
The Michelin Alpin 5 is an excellent winter tyre providing greater traction on snow and better wet weather performance.
How It Works
We've got several finance options to help you spread the cost, covering spends over £99*.
Other tyres in this range
Tyre Variation
Features
Availability
Price
Michelin Alpin 5 (215/55 R17 94H) G1 SS 71EB
winter
Out of Stock
£201.99
Michelin Alpin 5 (205/60 R16 92H) MO 68CB
winter

mo
Out of Stock
£122.99
Michelin Alpin 5 (205/50 R17 93H) XL 68EB
winter
Out of Stock
£160.99
Michelin Alpin 5 (185/50 R16 81H)
winter
Out of Stock
£102.99
Michelin Alpin 5 (225/50 R17 98V) XL 71EB
winter
Out of Stock
£166.99
Michelin Alpin 5 (205/60 R16 92T) 68EB
winter
Out of Stock
£105.99
Michelin Alpin 5 (215/55 R17 94V) AO 71EB
winter

ao
Out of Stock
£180.99
Michelin Alpin 5 (205/50 R17 93H) XL AO 68EB
winter

ao
Out of Stock
£162.99
Michelin Alpin 5 (295/30 R21 102V) XL AO 69CE
winter

ao
Out of Stock
£450.99
Michelin Alpin 5 (185/65 R15 88T) 68EB
winter
Out of Stock
£74.99
Michelin Alpin 5 (225/55 R17 101V) XL 71CB
winter
Out of Stock
£187.99
Michelin Alpin 5 (215/60 R16 95H) SS 71CB
winter
Out of Stock
£162.99
Michelin Alpin 5 (205/55 R16 91H) AO 68EB
winter

ao
Out of Stock
£112.99
Michelin Alpin 5 (205/60 R16 92V) ZP 68EB
winter

run-flat
Out of Stock
£132.99
Michelin Alpin 5 XL (195/50 R16 88H)
winter
Out of Stock
£127.99
Michelin Alpin 5 (195/60 R16 89H) 68EB
winter
Out of Stock
£115.99
Michelin Alpin 5 (225/55 R17 97H) 71EB
winter
Out of Stock
£137.99
Michelin Alpin 5 (215/60 R16 99H) XL 71CB
winter
Out of Stock
£134.99
Michelin Alpin 5 XL (195/55 R16 91H)
winter
Out of Stock
£139.99
Michelin Alpin 5 (205/60 R16 96H) XL 68EB
winter
Out of Stock
£121.99
Michelin Alpin 5 (195/60 R16 89T) 68EB
winter
Out of Stock
£107.99
Michelin Alpin 5 (225/55 R17 97H) AO 71EB
winter

ao
Out of Stock
£198.99
Michelin Alpin 5 XL (195/55 R16 91T)
winter
Out of Stock
£137.99
Michelin Alpin 5 (205/55 R16 91H) N0 68EB
winter

po
Out of Stock
£115.99
Michelin Alpin 5 (215/65 R16 98H) 71CB
4x4

winter
Out of Stock
£131.99
Michelin Alpin 5 (205/65 R15 94H)
winter
Out of Stock
£133.99
Michelin Alpin 5 (195/65 R15 91H) G1 68EB
winter
Out of Stock
£97.99
Michelin Alpin 5 (225/55 R17 97H) MO 68CB
winter

mo
Out of Stock
£198.99
Michelin Alpin 5 (205/65 R15 94T)
winter
Out of Stock
£126.99
Michelin Alpin 5 (215/65 R17 99H) 71EB
winter
Out of Stock
£192.99
Michelin Alpin 5 (195/65 R15 91T) 68EB
winter
Out of Stock
£80.99
Michelin Alpin 5 XL (195/55 R20 95H)
winter
Out of Stock
£185.99
Michelin Alpin 5 (205/55 R16 91H) ZP 68FB
winter

run-flat
Out of Stock
£129.99
Michelin Alpin 5 (225/55 R17 97H) ZP MOE 68EB
Out of Stock
£194.99
Michelin Alpin 5 (205/65 R16 95H) MO 68EB
winter

mo
Out of Stock
£145.99
Michelin Alpin 5 (195/65 R15 95T) XL 68EB
winter
Out of Stock
£77.99
Michelin Alpin 5 (215/65 R17 99H) SS 71EB
winter
Out of Stock
£192.99
Michelin Alpin 5 XL (215/45 R16 90H)
winter
Out of Stock
£195.99
Michelin Alpin 5 (205/50 R16 87H) 68EB
winter
Out of Stock
£141.99
Michelin Alpin 5 (225/45 R17 91V) ZP 68FB
winter

run-flat
Out of Stock
£155.99
Michelin Alpin 5 (225/60 R16 102V) XL 71CB
winter
Out of Stock
£147.99
Michelin Alpin 5 XL (215/45 R16 90V)
winter
Out of Stock
£153.99
Michelin Alpin 5 (205/55 R17 91H) ZP 68FB
winter

run-flat
Out of Stock
£208.99
Michelin Alpin 5 (215/50 R17 95V) XL 71EB
winter
Out of Stock
£153.99
Michelin Alpin 5 (205/50 R17 89V) ZP 68FB
winter

run-flat
Out of Stock
£157.99
Michelin Alpin 5 (225/45 R17 94H) DT XL 69EB
winter
Out of Stock
£74.99
Michelin Alpin 5 (235/40 R18 95V) XL MO1 68CB
winter

mo
Out of Stock
£226.99
Michelin Alpin 5 (205/55 R19 97H) XL 68CB
winter
Out of Stock
£171.99
Michelin Alpin 5 XL (215/60 R17 100H)
winter
Out of Stock
£172.99
Michelin Alpin 5 (225/50 R16 96H) XL N0 71EB
winter

po
Out of Stock
£191.99
Michelin Alpin 5 (245/35 R20 95V) XL AO 68EC
winter

ao
Out of Stock
£421.99
Michelin Alpin 5 ZP (225/55 R16 95V)
winter

run-flat
Out of Stock
£165.99
Michelin Alpin 5 (205/60 R16 92H) AO 68EB
winter

ao
Out of Stock
£120.99
Michelin Alpin5 XL (205/50 R17 93V)
winter
Out of Stock
£142.99