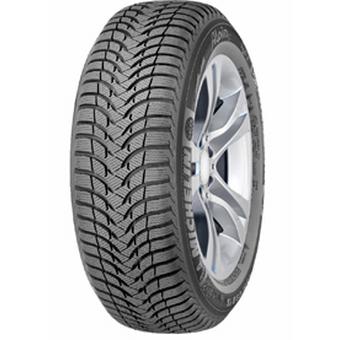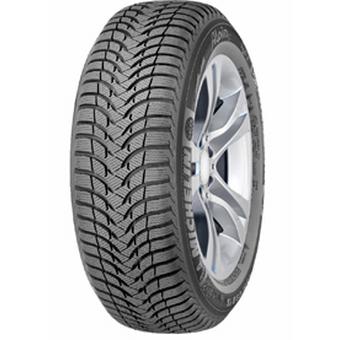 Fully fitted
Price includes valve*, balance and environmental disposal of your old tyres - no hidden extras! *Specialist valves will incur an additional charge. Please enquire in centre.
Safety & mobility in winter
3PMSF certified for grip on snow
No.1 Tyre Brand in UK ᶧ
Out of Stock
How It Works
We've got several finance options to help you spread the cost, covering spends over £99*.
Other tyres in this range
Tyre Variation
Features
Availability
Price
Michelin Alpin A4 (225/55 R17 97H) *BMW 70EC
winter

bm
Out of Stock
£178.99
Michelin Alpin A4 (185/60 R15 88H) XL AO 70EC
winter

ao
Out of Stock
£97.99
Michelin Alpin A4 GRNX (195/50 R15 82T)
winter
Out of Stock
£82.99
Michelin Alpin A4 AO (225/60 R16 98H)
winter

ao
Out of Stock
£171.99
Michelin Alpin A4 (185/60 R15 88T) SS XL 70EC
winter
Out of Stock
£110.99
Michelin Alpin A4 GRNX (165/65 R15 81T)
winter
Out of Stock
£88.99
Michelin Alpin A4 GRNX (195/55 R15 85H)
winter
Out of Stock
£123.99
Michelin Alpin A4 (185/65 R15 92T) XL 70EC
winter
Out of Stock
£84.99
Michelin Alpin A4 (165/65 R15 81T) SS 70EC
winter
Out of Stock
£114.99
Michelin Alpin A4 GRNX (165/70 R14 81T)
winter
Out of Stock
£84.99
Michelin Alpin A4 GRNX (195/60 R15 88H)
winter
Out of Stock
£101.99
Michelin Alpin A4 GRNX (195/60 R15 88T)
winter
Out of Stock
£85.99
Michelin Alpin A4 GRNX (175/65 R14 82T)
winter
Out of Stock
£89.99
Michelin Alpin A4 (205/60 R16 92H) MO 70EC
winter

mo
Out of Stock
£104.99
Michelin Alpin A4 (185/55 R16 83H) 70EC
winter
Out of Stock
£104.99
Michelin Alpin A4 GRNX * (BMW) (175/65 R15 84H)
winter
Out of Stock
£85.99
Michelin Alpin A4 GRNX (175/65 R15 84T)
winter
Out of Stock
£85.99
Michelin Alpin A4 (215/60 R17 96H) MO 70EC
Out of Stock
£166.99
Michelin Alpin A4 GRNX MO (205/55 R16 91H)
winter

mo
Out of Stock
£112.99
Michelin Alpin A4 GRNX (185/55 R15 82T)
winter
Out of Stock
£111.99
Michelin Alpin A4 (215/65 R16 98H) AO 70EC
Out of Stock
£134.99
Michelin Alpin A4 GRNX XL (185/60 R15 88T)
winter
Out of Stock
£89.99
Michelin Alpin A4 GRNX (185/60 R14 82T)
winter
Out of Stock
£88.99
Michelin Alpin A4 GRNX (185/65 R15 88T)
winter
Out of Stock
£84.99
Michelin Alpin A4 (225/50 R17 94H) ZP MOE 70EC
Out of Stock
£187.99
Michelin Alpin A4 GRNX (195/50 R15 82H)
winter
Out of Stock
£88.99