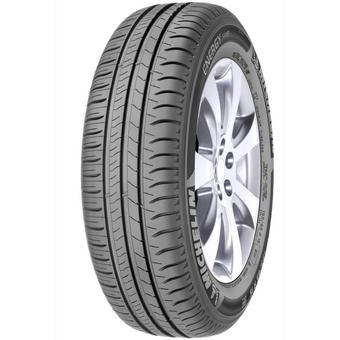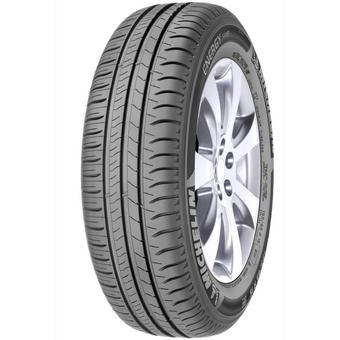 Up to £50 off your next Halfords Purchase*
Voucher amount subject to rim size and quantity purchased *T&Cs apply
Price includes valve*, balance and environmental disposal of your old tyres - no hidden extras! *Specialist valves will incur an additional charge. Please enquire in centre.
For city cars, MPVs and hatchbacks
Reduced running costs
Reduced braking distances
summer
Michelin Energy Saver will save fuel and yet retains Michelins safety and longevity excellence.
Other tyres in this range
Tyre Variation
Features
Availability
Price
Michelin Energy Saver GRNX (205/55 R16 91V)
summer
Out of Stock
£89.99
Michelin Energy Saver GRNX *BMW (205/55 R16 91W)
summer

bm
In Stock
£83.99
Michelin Energy Saver (175/65 R15 88H) XL *BMW 68BA
summer

bm
In Stock
£79.99
Michelin Energy Saver GRNX (215/55 R17 94H)
summer
Out of Stock
£123.99
Michelin Energy Saver GRNX MO (205/60 R16 92V)
summer

mo
In Stock
£105.99
Michelin Energy Saver GRNX *BMW (205/60 R16 92H)
summer

bm
In Stock
£97.99
Michelin Energy Saver GRNX (215/60 R16 95V)
summer
Out of Stock
£107.99
Michelin Energy Saver GRNX XL (185/65 R15 92T)
summer
Low Stock
£104.99
Michelin Energy Saver GRNX BMW (195/55 R16 87W)
summer

bm
In Stock
£98.99
Michelin Energy Saver G1 GRNX (195/55 R16 87H)
summer
Low Stock
£94.99
Michelin Energy Saver GRNX * (205/60 R16 92W)
summer
In Stock
£109.99
Michelin Energy Saver GRNX MO (185/65 R15 88T)
summer

mo
Out of Stock
£109.99
Michelin Energy Saver GRNX *BMW (175/65 R15 84H)
summer

bm
In Stock
£80.99
Michelin Energy Saver GRNX MO (195/60 R16 89V)
summer

mo
In Stock
£97.99
Michelin Energy Saver GRNX *BMW (195/55 R16 87H)
summer

bm
Out of Stock
£104.99
Michelin Energy Saver GRNX MO (195/65 R15 91H)
summer

mo
Out of Stock
£72.99
Michelin Energy Saver GRNX (195/65 R15 91H)
summer
Out of Stock
£68.99
Michelin Energy Saver GRNX *BMW (195/55 R16 87V)
summer

bm
In Stock
£109.99
Michelin Energy Saver GRNX MO (195/65 R15 91T)
summer

mo
Out of Stock
£68.99
Michelin Energy Saver GRNX (205/55 R16 91H)
summer
Out of Stock
£73.99
Michelin Energy Saver GRNX *BMW (205/55 R16 91H)
summer

bm
Out of Stock
£76.99
Michelin Energy Saver GRNX MO (195/65 R16 92V)
summer

mo
Out of Stock
£92.99
Michelin Energy Saver GRNX *BMW (205/55 R16 91V)
summer

bm
Low Stock
£79.99
Michelin Energy Saver S1 GRNX (195/55 R16 87T)
summer
Out of Stock
£108.99
Michelin Energy Saver GRNX MO (205/55 R16 91H)
summer

mo
In Stock
£78.99
Michelin Energy Saver S1 GRNX (195/65 R15 91T)
summer
Out of Stock
£70.99
Michelin Energy Saver GRNX MO (205/55 R16 91V)
summer

mo
Out of Stock
£80.99
Michelin Energy Saver S1 GRNX AO (195/65 R15 91H)
summer

ao
Out of Stock
£95.99