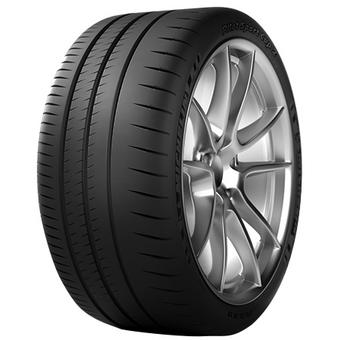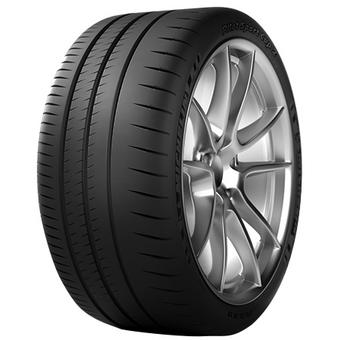 Up to £50 off your next Halfords Purchase*
Voucher amount subject to rim size and quantity purchased *T&Cs apply
Price includes valve*, balance and environmental disposal of your old tyres - no hidden extras! *Specialist valves will incur an additional charge. Please enquire in centre.
The street-legal track tyre
1.2 secs faster per lap on average
Long lasting: +4% laps on average
summer
The Michelin Pilot Sport Cup 2 is the ultimate high performance tyre. Developed with the worlds top car makers, it provides safety in the most demanding of conditions. As you world expect it offers excellent handling and grip.
Other tyres in this range
Tyre Variation
Features
Availability
Price
Michelin Pilot Sport Cup 2 (235/40 R19 96Y) XL 70EC
summer
Out of Stock
£230.99
Michelin Pilot Sport Cup 2 (245/35 R20 95Y) XL N1 70EE
summer

po
In Stock
£246.99
Michelin Pilot Sport Cup 2 (265/35 R19 98Y) XL MO1 71EC
summer

mo
Out of Stock
£286.99
Michelin Pilot Sport Cup 2 (245/30 R20 90Y) XL 70EC
summer
Out of Stock
£270.99
Michelin Pilot Sport Cup 2 (265/35 R20 99Y) XL (J) 71EC
summer

ja
Low Stock
£288.99
Michelin Pilot Sport Cup 2 (245/40 R18 97Y) XL 71EC
summer
Out of Stock
£202.99
Michelin Pilot Sport Cup 2 (285/35 R19 103Y) XL 73EC
summer
Out of Stock
£317.99
Michelin Pilot Sport Cup 2 (305/30 R20 103Y) XL N0 73EC
summer

po
Out of Stock
£312.99
Michelin Pilot Sport Cup 2 (245/30 R20 90Y) XL AO 70EE
summer

ao
Low Stock
£260.99
Michelin Pilot Sport Cup 2 (265/35 R20 99Y) XL N1 71EC
summer

po
Out of Stock
£344.99
Michelin Pilot Sport Cup 2 (255/35 R19 96Y) FSL XL MO1 71EC
summer

mo
Out of Stock
£242.99
Michelin Pilot Sport Cup 2 (285/35 R20 104Y) XL 73EC
summer
Out of Stock
£294.99
Michelin Pilot Sport Cup 2 (305/30 R20 103Y) XL N1 73EE
summer

po
In Stock
£352.99
Michelin Pilot Sport Cup 2 (245/30 R20 90Y) XL RO1 70EC
summer

ao
Out of Stock
£259.99
Michelin Pilot Sport Cup 2 (265/35 R20 99Y) XL N2 71EC
summer

po
Low Stock
£292.99
Michelin Pilot Sport Cup 2 (255/35 R19 96Y) XL 71EC
summer
Out of Stock
£207.99
Michelin Pilot Sport Cup 2 (345/30 R19 109Y) XL 72EC
summer
Low Stock
£321.99
Michelin Pilot Sport CUP2 XL (295/30 R19 100Y)
summer

y
Out of Stock
£338.99
Michelin Pilot Sport Cup 2 (295/30 R18 98Y) XL 73EC
summer
Out of Stock
£314.99