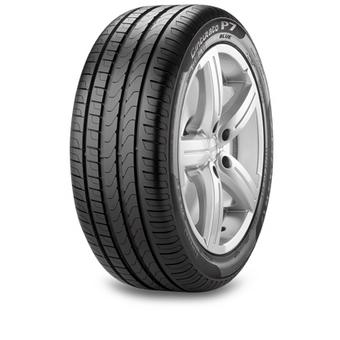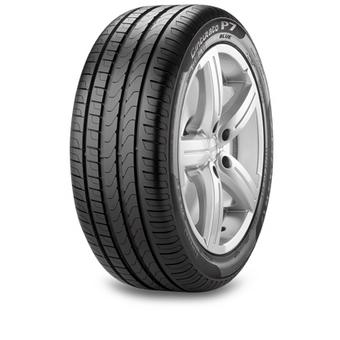 15% off
4 tyres when using our mobile fitting service.
Enter code:
BF15 at checkout
*Subject to availability.
T&Cs apply
Green performance tyre
AA rated EU label scores
Designed for medium/large saloons
summer
Pirelli Cinturato P7 BLUE Eco version is an energy efficient tyre reducing fuel consumption and CO2 emissions. It offers high mileage and long life while maintaining high levels of performance and safety.
Other tyres in this range
Tyre Variation
Features
Availability
Price
Pirelli Cinturato P7 Blue (205/55 R16 91V) AO
summer

ao
Out of Stock
£85.99
Pirelli Cinturato P7 Blue (205/60 R16 92H) AO
summer

ao
In Stock
£97.99
Pirelli Cinturato P7 Blue (215/50 R17 95W) XL 71AA
summer
In Stock
£114.99
Pirelli Cinturato P7 Blue (215/55 R16 97W) XL 71AA
summer
In Stock
£123.99
Pirelli Cinturato P7 Blue (225/55 R16 99W) XL 71AA
summer
Out of Stock
£141.99
Pirelli Cinturato P7 Blue (215/55 R17 98W) XL 71AA
summer
In Stock
£126.99
Pirelli Cinturato P7 Blue Eco (215/55 R16 93V)
summer
In Stock
£104.99
Pirelli Cinturato P7 Blue (225/55 R17 101W) XL
summer
Out of Stock
£149.99
Pirelli Cinturato P7 Blue (225/40 R18 92W) XL 71AA
summer
In Stock
£99.99
Pirelli Cinturato P7 Blue Eco K1 (225/45 R17 91W)
summer
Out of Stock
£92.99
Pirelli Cinturato P7 Blue (235/40 R18 95Y) XL 71AA
summer
Out of Stock
£143.99
Pirelli Cinturato P7 Blue (225/45 R17 91Y) 71AA
summer
Low Stock
£113.99
Pirelli Cinturato P7 Blue Eco RFT MOE (245/50 R18 100W)
In Stock
£184.99
Pirelli Cinturato P7 Blue Eco (215/55 R16 93W) 2014
summer
Out of Stock
£93.99
Pirelli Cinturato P7 Blue Eco KA RFT *BMW (205/50 R17 89W)
In Stock
£139.99
Pirelli Cinturato P7 Blue (235/45 R17 97W) XL 71AA
summer
In Stock
£125.99
Pirelli Cinturato P7 Blue Eco RFT MOE (275/45 R18 103W)
In Stock
£266.99
Pirelli Cinturato P7 Blue Eco (215/55 R17 94W)
summer
In Stock
£107.99
Pirelli Cinturato P7 Blue Eco XL (215/55 R16 97W)
summer
Out of Stock
£139.99
Pirelli Cinturato P7 Blue (245/40 R18 97Y) XL 71AA
summer
Out of Stock
£142.99
Pirelli Cinturato P7 Blue Eco RFT *BMW (205/50 R17 89Y)
In Stock
£186.99
Pirelli Cinturato P7 Blue (225/50 R17 98Y) XL 71AA
summer
Out of Stock
£136.99
Pirelli Cinturato P7 Blue Eco RFT* (225/55 R16 95W)
summer

run-flat
In Stock
£127.99
Pirelli Cinturato P7 Blue (205/50 R17 93W) XL 71AA
summer
Low Stock
£125.99
Pirelli Cinturato P7 Blue (245/45 R17 99Y) XL 72AA
summer
Out of Stock
£159.99
Pirelli Cinturato P7 Blue Eco XL (215/55 R17 98W)
summer
Out of Stock
£134.99
Pirelli Cinturato P7 Blue Eco RFT *BMW (205/60 R16 92W)
In Stock
£133.99
Pirelli Cinturato P7 Blue (225/55 R16 95V) 71AA
summer
Out of Stock
£123.99
Pirelli Cinturato P7 Blue Eco XL (205/50 R17 93V)
summer
Out of Stock
£110.99
Pirelli Cinturato P7 Blue (205/55 R16 91V)
summer
Out of Stock
£84.99
Pirelli Cinturato P7 Blue Eco (225/55 R16 95V)
summer
Out of Stock
£102.99
Pirelli Cinturato P7 Blue Eco RFT *BMW (225/50 R18 95W)
In Stock
£159.99
Pirelli Cinturato P7 Blue Eco (205/50 R16 87W)
summer
Low Stock
£103.99
Pirelli Cinturato P7 Blue Eco XL (225/40 R18 92W)
summer
Out of Stock
£97.99
Pirelli Cinturato P7 Blue Eco XL (205/50 R17 93W)
summer
Out of Stock
£89.99
Pirelli Cinturato P7 Blue Eco AO (225/45 R17 91V)
summer

ao
In Stock
£97.99
Pirelli Cinturato P7 Blue Eco XL (225/40 R18 92W) 2014