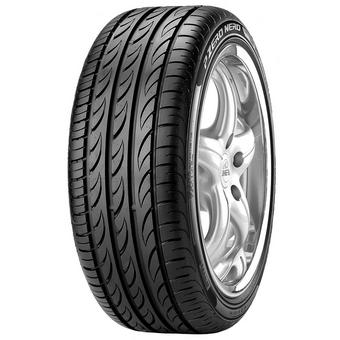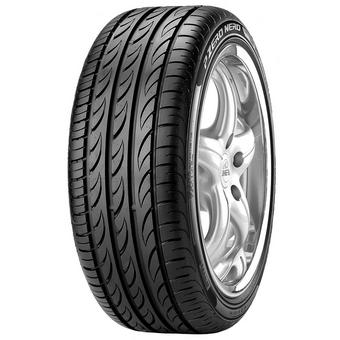 15% off
4 tyres when using our mobile fitting service.
Enter code:
BF15 at checkout
*Subject to availability.
T&Cs apply
For medium saloons & sporty cars
Enhanced wear resistance
Sports performance in dry & wet
summer
Pirelli Nero GT is the continued evolution of the P Zero Nero with enhanced performance and wear resistance without compromising sport performance.
Other tyres in this range
Tyre Variation
Features
Availability
Price
Pirelli P Zero Nero GT (235/35 R19 91Y) XL
summer
In Stock
£147.99
Pirelli P Zero Nero GT (245/30 R20 90Y) XL 72EB
summer
Out of Stock
£202.99
Pirelli P Zero Nero GT (255/30 R21 93Y) XL 73EB
summer
Out of Stock
£255.99
Pirelli P Zero Nero GT (285/25 R20 93Y) XL 73EA
summer
Out of Stock
£252.99
Pirelli P Zero Nero GT (215/40 R17 87W) XL 72EB
summer
In Stock
£122.99
Pirelli P Zero Nero GT (285/25 R22 95Y) XL 75EB
summer
Out of Stock
£231.99
Pirelli P Zero Nero GT (215/50 R17 95Y) XL 72EB
summer
Low Stock
£127.99
Pirelli P Zero Nero GT (295/25 R22 97Y) XL 72EB
summer
Out of Stock
£283.99
Pirelli P Zero Nero GT (225/50 R17 98Y) XL 72EB
summer
Out of Stock
£143.99
Pirelli PZero Nero GT XL (205/45 R17 88W)
summer
In Stock
£106.99
Pirelli PZero Nero GT XL (225/55 R17 101W)
summer
In Stock
£114.99
Pirelli PZero Nero GT XL (215/40 R17 87W)
summer
Out of Stock
£116.99
Pirelli PZero Nero GT XL (255/35 R18 94Y)
summer
In Stock
£130.99
Pirelli PZero Nero GT XL (215/50 R17 95Y)
summer
Out of Stock
£116.99
Pirelli PZero Nero GT XL (235/40 R18 95Y)
summer
In Stock
£112.99
Pirelli PZero Nero GT XL (255/35 R19 96Y)
summer
In Stock
£144.99
Pirelli PZero Nero GT XL (225/35 R18 87Y)
summer
In Stock
£135.99
Pirelli PZero Nero GT XL (235/40 R19 96Y)
summer
In Stock
£167.99
Pirelli PZero Nero GT XL (275/30 R19 96Y)
summer
In Stock
£172.99
Pirelli PZero Nero GT (205/45 R16 83W)
summer
Low Stock
£93.99
Pirelli PZero Nero GT XL (225/40 R18 92Y)
summer
Out of Stock
£102.99
Pirelli PZero Nero GT XL (235/45 R17 97Y)
summer
In Stock
£104.99
Pirelli PZero Nero GT (245/40 R17 91Y)
summer
Out of Stock
£116.99
Pirelli PZero Nero GT XL (225/40 R18 92Y) 2014
summer
Out of Stock
£104.99
Pirelli PZero Nero GT XL (235/45 R18 98Y)
summer
In Stock
£134.99
Pirelli PZero Nero GT (255/40 R17 94Y)
summer
In Stock
£137.99
Pirelli PZero Nero GT XL (225/40 R18 92Y) 2015
summer
In Stock
£110.99
Pirelli PZero Nero GT XL (245/35 R19 93Y)
summer
Low Stock
£170.99
Pirelli PZero Nero GT XL (195/40 R17 81W)
summer
Out of Stock
£143.99
Pirelli PZero Nero GT XL (225/45 R17 94Y)
summer
In Stock
£85.99
Pirelli PZero Nero GT XL (245/40 R18 97Y)
summer
In Stock
£116.99
Pirelli PZero Nero GT XL (195/45 R16 84V)
summer
In Stock
£83.99
Pirelli PZero Nero GT XL (225/45 R18 95Y)
summer
In Stock
£128.99
Pirelli PZero Nero GT XL (245/40 R19 98Y)
summer
In Stock
£150.99
Pirelli PZero Nero GT XL (205/45 R17 88V)
summer
In Stock
£111.99
Pirelli PZero Nero GT XL (225/50 R17 98Y)
summer
Out of Stock
£123.99
Pirelli PZero Nero GT XL (245/45 R17 99Y)
summer
Out of Stock
£172.99
Pirelli PZero Nero GT XL (245/45 R18 100Y)
summer
In Stock
£129.99
Pirelli P Zero Nero GT (225/40 R18 92Y) XL
summer
In Stock
£88.99
Pirelli P Zero Nero GT (225/50 R17 98Y) GT XL 72EB
summer
In Stock
£126.99