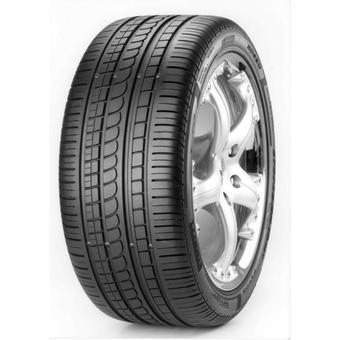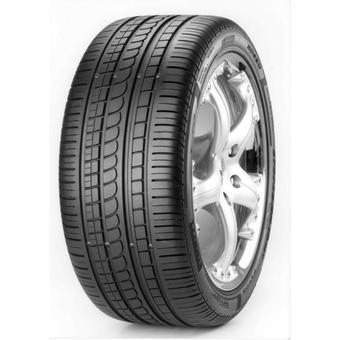 15% off
4 tyres when using our mobile fitting service.
Enter code:
BF15 at checkout
*Subject to availability.
T&Cs apply
Comfort at high speed
Born in the late 9's
Ultra high performance tyre
summer
The Pirelli PZero Rosso Assimetrico has been developed for modern sports cars with electronic drive and stability control, and is ideal for sports performance providing precise steering response on wet and dry roads.
Other tyres in this range
Tyre Variation
Features
Availability
Price
Pirelli PZero Rosso *BMW (235/45 R19 95W)
summer

bm
In Stock
£203.99
Pirelli PZero Rosso D XL (245/40 R19 98Y)
summer
In Stock
£208.99
Pirelli PZero Rosso N1 B (275/45 R19 108Y)
summer

po
In Stock
£190.99
Pirelli PZero Rosso *BMW (255/40 R19 96W)
summer

bm
In Stock
£221.99
Pirelli PZero Rosso NL MO (275/45 R18 103Y)
summer

mo
Out of Stock
£201.99
Pirelli PZero Rosso Direzionale (335/30 R18 102Y)
summer
Low Stock
£445.99
Pirelli PZero Rosso N4 (225/40 R18 88Z)
summer

po
Out of Stock
£204.99
Pirelli PZero Rosso Asimmetrico N3 (205/50 R17 89Y)
summer

po
Out of Stock
£163.99
Pirelli PZero Rosso SUV (275/45 R20 110Y)
summer
In Stock
£197.99
Pirelli PZero Rosso Direzionale xl (245/45 R18 100Y)
summer
Out of Stock
£246.99
Pirelli PZero Rosso Asimmetrico N3 (255/40 R17 94Y)
summer

po
Out of Stock
£188.99
Pirelli PZero Rosso (235/60 R18 103V)
summer
In Stock
£126.99
Pirelli PZero Rosso SUV MO (285/45 R19 107W)
summer

mo
Out of Stock
£236.99
Pirelli PZero Rosso F (285/35 R19 99Y)
summer
Low Stock
£314.99
Pirelli PZero Rosso Asimmetrico N4 (225/40 R18 88Y)
summer

po
In Stock
£127.99
Pirelli PZero Rosso (245/40 R18 93Y)
summer
Out of Stock
£119.99
Pirelli PZero Rosso MO (255/40 R18 99Y)
summer

mo
Out of Stock
£184.99
Pirelli PZero Rosso N4 (315/30 R18 98Z)
summer

po
Out of Stock
£234.99
Pirelli PZero Rosso Asimmetrico N4 (235/40 R18 91Y)
summer

po
Low Stock
£146.99
Pirelli PZero Rosso (245/50 R18 100W)
summer
Out of Stock
£193.99
Pirelli PZero Rosso XL (255/35 R19 96Y)
summer
In Stock
£156.99
Pirelli PZero Rosso MO (255/50 R19 103W)
summer

mo
In Stock
£163.99
Pirelli PZero Rosso Asimmetrico N4 (285/30 R18 93Y)
summer

po
In Stock
£200.99
Pirelli PZero Rosso (255/50 R18 102Y)
summer
Low Stock
£355.99
Pirelli PZero Rosso XL (295/40 R20 110Y)
summer
In Stock
£213.99
Pirelli PZero Rosso MO (265/45 R20 104Y)
summer

mo
In Stock
£206.99
Pirelli PZero Rosso NL (285/40 R18 101Y)
summer
Out of Stock
£419.99
Pirelli PZero Rosso Asimmetrico N4 (315/30 R18 98Y)
summer

po
Out of Stock
£329.99
Pirelli PZero Rosso (255/50 R19 103W)
summer
Out of Stock
£176.99
Pirelli PZero Rosso XL B1 (275/40 R19 105Y)
summer
In Stock
£206.99
Pirelli PZero Rosso MO N0 LBL XL (285/35 R18 101Y)
summer

mo
Out of Stock
£206.99
Pirelli PZero Rosso Asimmetrico XL (B) (275/35 R20 102Y)
summer
Out of Stock
£231.99
Pirelli PZero Rosso (285/40 R19 103Y)
summer
Out of Stock
£262.99
Pirelli PZero Rosso XL BC (275/40 R19 105Y)
summer
In Stock
£204.99
Pirelli PZero Rosso MO NL (255/45 R18 99Y)
summer

mo
In Stock
£157.99
Pirelli PZero Rosso NL MO (245/40 R17 91W)
summer

mo
Out of Stock
£103.99
Pirelli PZero Rosso Asimmetrico XL N4 (295/30 R18 98Y)
summer

po
In Stock
£238.99
Pirelli PZero Rosso (295/35 R21 107Y)
summer
In Stock
£174.99
Pirelli PZero Rosso N1 B (275/40 R20 106Y)
summer

po
In Stock
£203.99
Pirelli PZero Rosso NL MO (275/35 R18 95Y)
summer

mo
Out of Stock
£183.99
Pirelli PZero Rosso XL N0 (255/55 R18 109Y)
summer

po
Low Stock
£160.99
Pirelli P Zero Rosso (225/45 R17 91Y) N5 71EA
summer

po
Out of Stock
£185.99
Pirelli P Zero Rosso (245/45 R16 94Y) N5 71EA
summer

po
In Stock
£262.99
Pirelli P Zero Rosso (275/35 R17 94Y) N5 72EA
summer

po
Out of Stock
£371.99
Pirelli P Zero Rosso (205/50 R17 89Y) N5 71EA
summer
Low Stock
£158.99
Pirelli P Zero Rosso (225/50 R16 92Y) N5 71EA
summer
Out of Stock
£156.99
Pirelli P Zero Rosso (205/55 R16 91Y) N5 71EA
summer
In Stock
£165.99
Pirelli P Zero Rosso (255/40 R17 94Y) N5 72EA
summer
Low Stock
£194.99