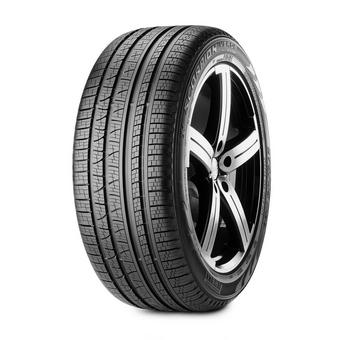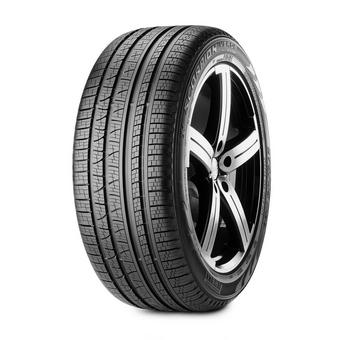 Price includes valve*, balance and environmental disposal of your old tyres - no hidden extras! *Specialist valves will incur an additional charge. Please enquire in centre.
Crossover & SUV green performance
Comfort/safety on all road surfaces
Snowflake marking in 7 sizes
summer
Pirelli Scorpion Verde is the Green Performance tyre developed specifically for Crossovers and SUVs, giving high mileage and stable performance while offering reduced noise, Co2 emissions and improved fuel consumption.
Other tyres in this range
Tyre Variation
Features
Availability
Price
Pirelli Scorpion Verde All Season (215/60 R17 96V)
In Stock
£119.99
Pirelli Scorpion Verde All Season (215/65 R16 98H)
summer
Out of Stock
£100.99
Pirelli Scorpion Verde All Season (235/50 R20 104W) XL JLR NCS
In Stock
£241.99
Pirelli Scorpion Verde All Season (235/60 R18 103V) RFT MOE 71CC
run-flat

mo
Out of Stock
£161.99
Pirelli Scorpion Verde All Season (215/65 R16 98H) 70CC
In Stock
£96.99
Pirelli Scorpion Verde All Season (235/55 R17 99V)
In Stock
£125.99
Pirelli Scorpion Verde All Season (255/55 R19 111H) RFT XL 71CB
run-flat
Out of Stock
£207.99
Pirelli Scorpion Verde All Season (265/50 R20 107V)
In Stock
£203.99
Pirelli Scorpion Verde All Season (235/65 R18 110H)
In Stock
£170.99
Pirelli Scorpion Verde All Season (215/65 R16 98V)
Out of Stock
£91.99
Pirelli Scorpion Verde All Season (275/50 R20 113W)
Out of Stock
£357.99
Pirelli Scorpion Verde All Season (255/55 R19 111V) XL 72BC
Out of Stock
£165.99
Pirelli Scorpion Verde All Season (265/60 R18 110H)
Out of Stock
£165.99
Pirelli Scorpion Verde All Season (235/55 R19 101V)
Low Stock
£162.99
Pirelli Scorpion Verde All Season Eco XL (P235/55 R19 105V)
In Stock
£155.99
Pirelli Scorpion Verde All Season (215/65 R16 98V) KS 71EC
In Stock
£104.99
Pirelli Scorpion Verde All Season (235/65 R18 110V) XL (J) 71AC
ja
Out of Stock
£180.99
Pirelli Scorpion Verde All Season (285/40 R22 110Y) XL LR NCS
lr
In Stock
£317.99
Pirelli Scorpion Verde All Season RFT MOE (235/60 R18 103H)
run-flat

mo
In Stock
£157.99
Pirelli Scorpion Verde All Season (265/70 R16 112H) 71CC
Out of Stock
£143.99
Pirelli Scorpion Verde All Season (235/55 R19 101V) RFT MOE 70CB
run-flat

mo
In Stock
£169.99
Pirelli Scorpion Verde All Season (205/70 R15 96H)
Low Stock
£114.99
Pirelli Scorpion Verde All Season XL MO (255/50 R19 107H)
mo
In Stock
£179.99
Pirelli Scorpion Verde All Season (235/70 R18 110V) XL LR 69CE
lr
Out of Stock
£186.99
Pirelli Scorpion Verde All Season LR (245/45 R20 99V)
summer
In Stock
£194.99
Pirelli Scorpion Verde All Season (215/65 R17 99V)
In Stock
£126.99
Pirelli Scorpion Verde All Season (285/45 R21 113W)
In Stock
£331.99
Pirelli Scorpion Verde All Season RFT XL* (255/50 R19 107H)
run-flat
Out of Stock
£195.99
Pirelli Scorpion Verde All Season (255/55 R20 110W) XL 71BC
Out of Stock
£248.99
Pirelli Scorpion Verde All Season (275/40 R21 107V) XL VOL
vo
In Stock
£218.99
Pirelli Scorpion Verde All Season (235/55 R19 101V) RFT MOE 71CB
run-flat
In Stock
£197.99
Pirelli Scorpion Verde All Season (215/60 R17 100H) XL 71CE
Out of Stock
£109.99
Pirelli Scorpion Verde All Season (245/45 R20 103V)
In Stock
£211.99
Pirelli Scorpion Verde All Season LR XL (235/65 R19 109V)
In Stock
£159.99
Pirelli Scorpion Verde All Season (225/60 R17 103H) XL 70CC
Out of Stock
£146.99
Pirelli Scorpion Verde All Season RFT XL*BMW (255/55 R18 109H)
run-flat

bm
In Stock
£151.99
Pirelli Scorpion Verde All Season (275/40 R21 107V) XL VOL NCS
Out of Stock
£279.99
Pirelli Scorpion Verde All Season (285/45 R21 113W) XL BL 68BB
Out of Stock
£387.99
Pirelli Scorpion Verde All Season (245/60 R18 109H) XL 71CC
Out of Stock
£174.99
Pirelli Scorpion Verde All Season LR XL (255/55 R20 110W)
In Stock
£210.99
Pirelli Scorpion Verde All Season (225/60 R17 99H)
Out of Stock
£130.99
Pirelli Scorpion Verde All Season XL (235/65 R17 108V)
In Stock
£119.99