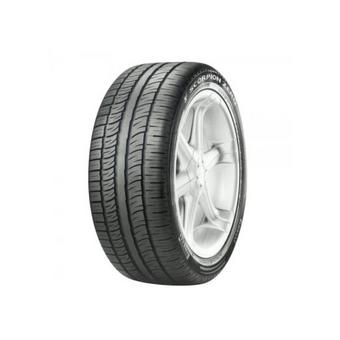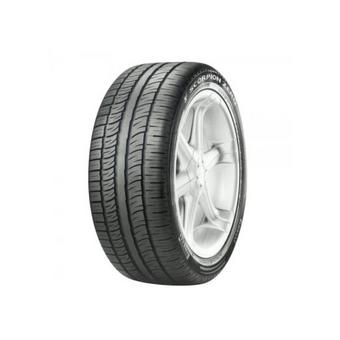 Price includes valve*, balance and environmental disposal of your old tyres - no hidden extras! *Specialist valves will incur an additional charge. Please enquire in centre.
Engineered for on road performance
Designed for SUVs and CUVs
Good all round performance
summer
Pirelli Scorpion Zero is the ideal SUV and all season tyre. Good grip and traction on gravel, grass and mud.
Other tyres in this range
Tyre Variation
Features
Availability
Price
Pirelli Scorpion Zero Asimmetrico (305/35 R22 110Y) XL 75BB
summer
Out of Stock
£330.99
Pirelli Scorpion Zero Asimmetrico MO (255/55 R17 104V)
summer

mo
Out of Stock
£184.99
Pirelli Scorpion Zero Asimmetrico MO XL (235/60 R17 102V)
summer

mo
Low Stock
£154.99
Pirelli Scorpion Zero Asimmetrico XL (235/45 R19 99V)
summer
In Stock
£194.99
Pirelli Scorpion Zero Asimmetrico (235/45 R19 99V) XL NCS 72EC
summer
Low Stock
£170.99
Pirelli Scorpion Zero Asimmetrico XL (255/55 R18 109H)
summer
Low Stock
£154.99
Pirelli Scorpion Zero Asimmetrico (265/35 R22 102W) XL T0 NCS
summer
In Stock
£224.99
Pirelli Scorpion Zero Asimmetrico XL (275/40 R20 106Y)
summer
In Stock
£185.99
Pirelli Scorpion Zero Asimmetrico (275/50 R20 113W) XL MO1 69BB
summer

mo
In Stock
£265.99
Pirelli Scorpion Zero Asimmetrico (285/35 R22 106W) XL T0 NCS
summer
In Stock
£242.99
Pirelli Scorpion Zero Asimmetrico XL (295/30 R22 103W)
summer
Out of Stock
£240.99
Pirelli Scorpion Zero Asimmetrico (285/45 R21 113W) XL MO1 70BB
summer

mo
Out of Stock
£357.99
Pirelli Scorpion Zero Asimmetrico XL AO (275/45 R20 110H)
summer

ao
Low Stock
£211.99
Pirelli Scorpion Zero Asimmetrico (295/40 R22 112W) XL 71BB
summer
In Stock
£314.99
Pirelli Scorpion Zero Asimmetrico XL MS (255/50 R19 107Y)
summer
In Stock
£172.99
Pirelli Scorpion Zero Asimmetrico (265/40 R22 106Y) XL NCS
summer
In Stock
£309.99
Pirelli Scorpion Zero Asimmetrico (255/50 R20 109W) XL LR NCS
summer
In Stock
£265.99