Garmin
A leading worldwide provider of navigation products, Garmin prides itself on producing dash cams, sat navs, cycle computers, smartwatches and more that are built to last.
The company is dedicated to helping people make the most of the time they spend pursuing their passions. Garmin believes that every day is an opportunity to innovative and a chance to beat yesterday, and this belief is reflected in their high-quality products.
Garmin products aim to become an essential part of customers' lives thanks to their compelling design, superior quality and innovative features. User-friendly and great value, Garmin's extensive range covers the automotive, aviation, marine, outdoor and sports industries.
Explore the range of Garmin products available at Halfords online below
DASH CAMS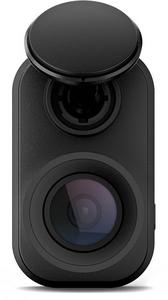 Garmin's dash cams may be small, but they offer a mighty level of protection. The discreet voice-controlled devices boast features such as HD video and Live View monitoring so that you can easily access your camera remotely.
The Garmin Mini 2 is the size of a car key and offers discreet eyewitness incident detection in 1080p HD video.
Larger, but still pocket-sized, the Garmin 47 is voice-controlled, has a 140-degree lens and offers 1080p HD video quality.
The Garmin 57 takes things up a gear by offering 1440p HD video, voice control, Parking Mode, Night Vision and more.
Finally, the Garmin 67W is one of the company's top dash cams with a huge 180-degree viewing angle, 1440p HD video, voice control, Parking Mode, Night Vision, Live View footage and Driver Alerts.
Shop Garmin dash cams
SAT NAVS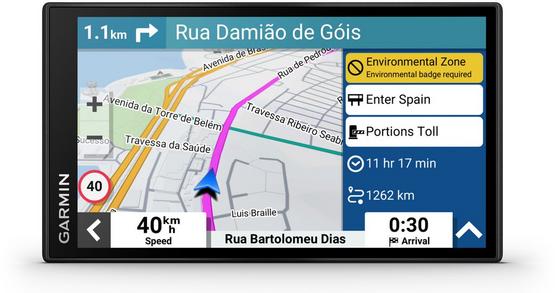 Garmin's reliable, full-featured sat navs take the doubt out of driving. As you make your daily commute or embark on a highway adventure, they're here to help you find what you need and get where you're going.
The Garmin DriveSmart 66 with Alexa comes packed with features including Amazon's Alexa and offers the ultimate voice-controlled, hands-free navigation experience.
Designed specifically for truck and HGV drivers, the Garmin Dezl LGV700 provides custom routing based on the size and weight of your vehicle and full Europe maps.
If you've got a camper van then you'll love the Garmin Camper 780 MT-S. Its custom routing takes the size and weight of your camper into account and the sat nav includes a large database of handy campsites.
Shop Garmin sat navs
GPS CYCLING COMPUTERS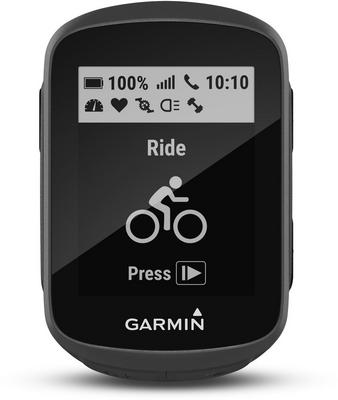 Make every ride count with the Garmin Edge range of GPS cycling computers. Whether it's for the commute to work or an adventure's calling, Garmin's got the tech to help you train, explore and stay aware.
The Garmin Edge 130+ is a great entry-level model that will show you how far and fast you've ridden, and provide training guidance.
Step up to the next level with the Garmin Edge 530. This cycle computer introduces advanced navigation capabilities, greater performance monitoring and more.
Finally, the Garmin Edge 1030+ is the ultimate GPS cycling computer, with a 3.5" colour touchscreen, navigation capabilities, performance monitoring, cycling awareness features and smart connectivity – as well as up to 24 hours of battery life.
Shop Garmin GPS cycling computers
FITNESS SMARTWATCHES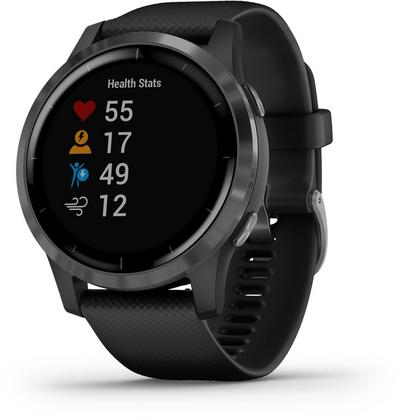 Discover a range of smartwatches to suit your fitness goals. Whether you're just starting out or further along your fitness journey, Garmin has a smartwatch for you.
The Garmin Vivoactive 4 packs a range of health monitoring features into its frame, along with more than 20 sports apps and the ability to download and listen to music.
Upgrade to the Garmin Fenix 6 Pro for advanced training features, pre-loaded TOPO maps and ski maps, global navigation satellite system support and more.
Or head straight to the top with the Garmin Fenix 6 Solar. Featuring a solar charging lens and customisable power manager modes, this smartwatch can stay on and remain performance-ready for weeks.
For kids, the Garmin Vivofit JR 3 is the perfect choice. This fitness tracker comes in a variety of colours and character designs (such as Black Panther and Disney Princess), is durable, swim-friendly and motivates kids to achieve active minute goals.
Shop Garmin fitness smartwatches