Check out our new range of Nextbase Dash Cams
If you haven't already got or thought about getting a dash cam then consider purchasing one sooner rather than later - it could make a big difference if you are unfortunate enough to have a run in on the road.
A Nextbase Dash Cam can be used as an independent witness for any driving situation, from road collisions to road rage. And with the new features such as Emergency SOS and Alexa, they are now more than just a dash cam.
Shop the range
Amazon Alexa voice control*
Another incredible first for Nextbase is the addition of Amazon Alexa to the 422GW model and up. This means that you can enjoy all the voice-controlled benefits of Alexa that you do at home, including playing music, calling contacts and checking the weather. You can also get directions and control your new Nextbase dash cam by voice, including sending important video clips straight to your phone without having to take your hands off the wheel or eyes off the road.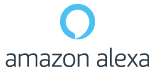 Emergency SOS
One of the stand out features that Nextbase have brought to the table on the new series 2 range of Dash Cams is the Emergency SOS feature. This is a world's first and something that could potentially save your life in the event of an accident where there was nobody available to help you. The new dash cam works in conjunction with your smartphone to provide the emergency services details such as your location, heading and even data such as your vehicle details, blood type and medical history.
Add-On Cameras
Another amazing first in the world of dash cams, Nextbase now provide upgrades for their customer's dash cams in the form of add-on camera modules.
Add on cameras available
Rear view camera

Cabin view camera

Wired rear window camera
Add rear camera functionality to protect against rear bumps, or a cabin view to watch passengers in your vehicle, rear view for a wider view through your vehicle. Compatible with 322GW, 422GW and 522GW.
Nextbase Dashcam Product Range
Nextbase 322GW
Wi-Fi

10Hz GPS

Emergency SOS

Add-on Camera capability
The Nextbase 322GW records in full 1080p HD at an amazing 60fps, offering high-quality smooth video. It's the first Nextbase model in the new range to have Wi-Fi and Bluetooth 4.2 as standard, which means video files will automatically be synced to your mobile device. This means you can share videos directly with your insurer, family, within your MyNextbase Cloud or on social media, via the MyNextbase Connect app.
Being the first model in the range with Nextbase Emergency SOS, the 322GW really is a device that does a lot more than your standard Dash Cam. You can send details of your location and medical history to the emergency services in the event of an accident, giving operators a much clearer picture of your situation.
The Nextbase 322GW is a compact model and can easily be placed behind your rear-view mirror. It is fully compatible with the Nextbase Rear View camera modules too, so you can easily add a second camera and ensure you have all round protection.
Shop Now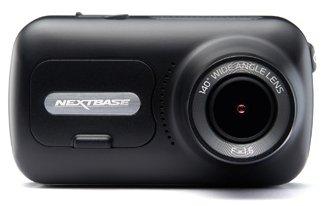 Nextbase 422GW
Picture Quality

Emergency SOS

Alexa built-in

Add-on Camera capability
Nextbase have revolutionised the Dash Cam market with the 422GW, the world's first Dash Cam with Alexa and Nextbase Emergency SOS features.
The Nextbase 422GW brings all of the features of Alexa from your home into the car, along with voice control so you can focus on the road. Get driving directions, make calls, play music or ask Alexa to send the video straight to your phone, all hands free.
The Nextbase Emergency SOS feature will definitely make a difference in the event of an emergency. In the event of a serious accident, the Nextbase 422GW will automatically contact the emergency services, sending your critical medical data should you choose, helping to speed up triage and treatment in the event of an accident.
The Nextbase 422GW Dash Cam also boasts an upgrade to its QUAD HD 1440p High Definition recording at 30 frames per second, now paired with a new Ambarella chipset, providing a big leap forward in terms of picture clarity. The 422GW is jam-packed with plenty of amazing features, including the new and exclusive Click&Go PRO Powered Magnetic Mount, keeping your dash cam in place with high-strength neodymium magnets!
With Nextbase's intelligent parking mode, you'll still be able to capture footage even when the car has stopped too, handy for recording collisions in the car park or bumps and jolts from attempted thefts.
Shop Now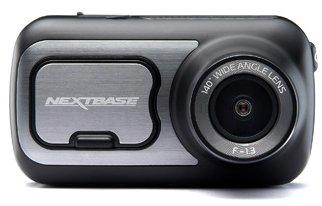 Nextbase 522GW
Picture Quality

Polarising Filter

IPS Touch Screen

Emergency SOS

Alexa built-in

Add-on Camera capability
The Nextbase 522GW Dash Cam has all the benefits of the 422GW, plus a polarising filter that provides unbeatable picture quality to give you a superior dash cam experience. The polarising filter is an anti-glare upgrade to dramatically reduce windscreen reflections and record clearer images in direct sunlight.
The Nextbase 522GW also has a larger 3" touch panel to make it easier to change settings, playback and edit videos. The 522GW also includes the revolutionary Emergency SOS feature to provide that extra level of security on the road.
Compatible with all Nextbase Rear Camera Modules, the 522GW can be personalised with a second camera, plus it comes with Amazon Alexa as standard. Get driving directions, make calls, play music or ask Alexa to send important video clips straight to your phone, all by voice.
The 522GW is sold with the excellent Click&Go PRO mount and includes the Nextbase intelligent parking mode, which automatically records when a bumps and jolts when your vehicle is parked.
Shop Now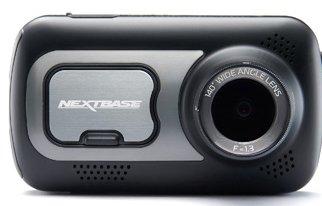 Nextbase are Europe's leading car technology and dash cam brand, with a product to suit every requirement. Nextbase dash cams are designed in the UK, with key focuses on video quality and ease of use. Nextbase began their journey providing a wide range of in-car technology products including DVD Players, before moving onto dash cams and in-car safety products.
Their strong background in safety has been cemented even further recently, with the launch of the National Dash Cam Safety Portal. This portal allows consumers to capture footage that can prove the driver's innocence in the unfortunate event of a road traffic accident. This footage can help during the insurance claim process.