Check out our new range of Nextbase Dash Cams
If you haven't already got or thought about getting a dash cam then consider purchasing one sooner rather than later - it could make a big difference if you are unfortunate enough to have a run in on the road.
A Nextbase Dash Cam can be used as an independent witness for any driving situation, from road collisions to road rage. And with the new features such as Emergency SOS and Alexa, they are now more than just a dash cam.
Shop the range

Nextbase are Europe's leading car technology and dash cam brand, with a product to suit every requirement. Nextbase dash cams are designed in the UK, with key focuses on video quality and ease of use. Nextbase began their journey providing a wide range of in-car technology products including DVD Players, before moving onto dash cams and in-car safety products.
Their strong background in safety has been cemented even further recently, with the launch of the National Dash Cam Safety Portal. This portal allows consumers to capture footage that can prove the driver's innocence in the unfortunate event of a road traffic accident. This footage can help during the insurance claim process.
Amazon Alexa voice control*
Another incredible first for Nextbase is the addition of Amazon Alexa to the 422GW model and up. This means that you can enjoy all the voice-controlled benefits of Alexa that you do at home, including playing music, calling contacts and checking the weather. You can also get directions and control your new Nextbase dash cam by voice, including sending important video clips straight to your phone without having to take your hands off the wheel or eyes off the road.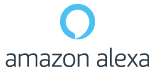 Emergency SOS
One of the stand out features that Nextbase have brought to the table on the new series 2 range of Dash Cams is the Emergency SOS feature. This is a world's first and something that could potentially save your life in the event of an accident where there was nobody available to help you. The new dash cam works in conjunction with your smartphone to provide the emergency services details such as your location, heading and even data such as your vehicle details, blood type and medical history.
Add-On Cameras
Another amazing first in the world of dash cams, Nextbase now provide upgrades for their customer's dash cams in the form of add-on camera modules.
Add on cameras available
Rear view camera

Cabin view camera

Wired rear window camera
Add rear camera functionality to protect against rear bumps, or a cabin view to watch passengers in your vehicle, rear view for a wider view through your vehicle. Compatible with 322GW, 422GW and 522GW.
Frequently Asked Dash Cam Questions
How can I check footage on a Nextbase dash cam?
You can view footage via the My Nextbase app or PC playback software. Both are free with all Nextbase dash cams.
What are the best SD cards for Nextbase dash cams?
A 32GB U3 card is a minimum requirement for the Nextbase 322GW and above. We would recommend the Nextbase range of SD cards, which have been specifically designed and manufactured for Nextbase dash cams.
Which Nextbase dash cam is best?
The 622GW provides the best image quality, while the 522GW is the top award-winning Nextbase dash cam.
Will a dash cam give me a flat battery?
No, the Nextbase hardwire kit has a battery volt detection monitor within the DC convertor. If it's installed on a permanent fuse, the hardwire kit will detect low current and cut supply to the dash cam. However, we do recommend installing the hardwire kit via a non-permanent fuse.
Should I leave my dash cam in my car overnight?
This is a personal choice. By removing it at night, you'll lose the parking mode feature.
How much footage can a 32GB memory card record?
This depends on what image quality you're recording in. 1080p should offer around four hours of recording, while 1440p should offer around two hours of recording.
What are the benefits of hardwiring my dash cam?
Hardwiring your dash cam means that there are no wires hanging down from the windscreen and you have a professional, integrated appearance. The unit will also automatically start recording once the car starts.
Do Nextbase dash cams record speed?
Yes, if you've purchased a model with GPS (i.e. a GW model).
What's the best way to submit camera footage?
Why should I use a Nextbase dash cam?
Using a Nextbase dash cam means that you can provide proof that you weren't at fault in an accident, act as a silent witness, potentially receive insurance discounts, and record/view incidents in front or behind you.
How easy is a dash cam to use?
Dash cams are very easy to use. Simply install an SD card, power up the unit and attach it to your windscreen. The unit will automatically start recording.
What's the best way to set up my Nextbase dash cam?
Install the dash cam using a Nextbase hardwire kit (included in the price of the fitting if you choose the Halfords fitting service), attach it to your windscreen using the click and go pro mount (included in the box with your dash cam) and purchase a Nextbase SD card.
If you've purchased a GW model dash cam, download the My Nextbase app and connect to the dash cam. This will activate the SOS feature and allow you to transfer footage onto your phone.
Can you connect a Nextbase dash cam to your Wi-Fi?
Yes, if you purchase a GW model (322GW, 422GW, 522GW or 622GW).
Get the right SD card for your Dash Cam