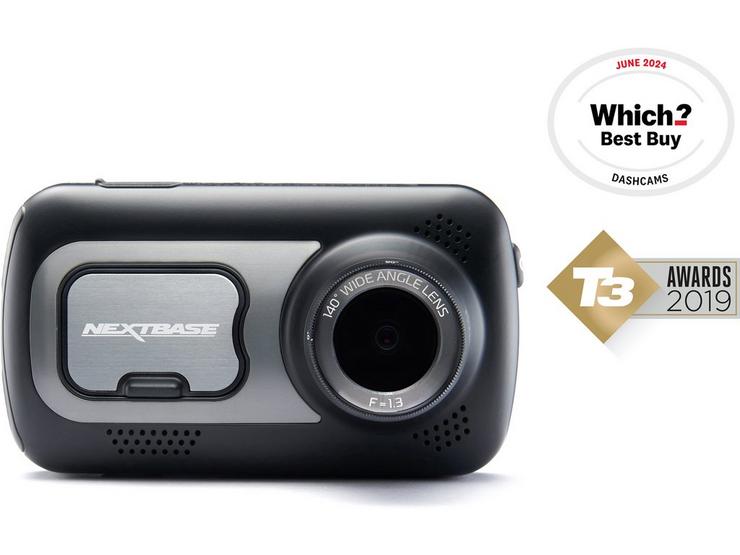 10 people are viewing now
5 purchases during last 48 hours
Screen Size : 3"
Alexa Enabled : Yes
Rear Camera Compatible : Nextbase Rear Window Add On Camera
Nextbase 522GW Dash Cam
Find out about
Nextbase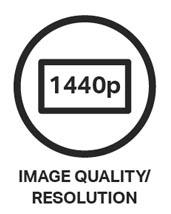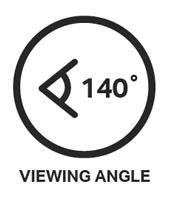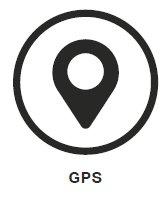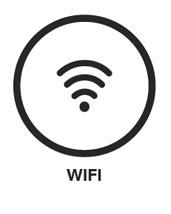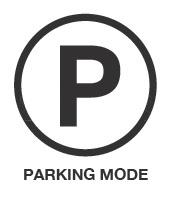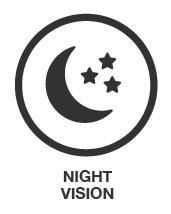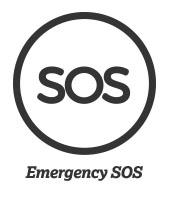 120° Wide Viewing Angle
High precision G Sensor
720p @ 30fps HD Recording
The
Nextbase 522GW Dash Cam
offers stunning 1440p HD resolution for crystal clear video recordings. The 522GW is fitted with an inbuilt polarising filter to dramatically reduce windscreen glare and reflection to produce enhanced recordings. It uses a vastly upgraded 3" HD IPS touch screen for easy menu selection and a host of new and exciting features.
The 522GW is the world's first 1440p Dash Cam with Alexa built-in. This means you can use full Alexa commands to play music, check the weather and control smart home devices, whilst also having direct communication with your Dash Cam to protect footage, start/stop recordings, send to your phone and take a picture.
Another new innovative feature is Nextbase Emergency SOS, which is the world's first Dash Cam with an emergency response system. In the event of an accident, an alert can be sent to the emergency services with your location. The alert can send important medical data such as blood type and medical history to aid efficient treatment. The Nextbase 522GW also includes Bluetooth 4.2 to automatically send crash footage directly to your Bluetooth enabled phone, QuickLink Wi-Fi for video transfer and a higher accuracy 10x GPS module for accurate speed and location data.
The Nextbase 522GW uses the exclusive new Click&Go PRO car mount for an easier connection than ever before. The newly designed mount uses a lower profile design and high strength neodymium magnets so you can easily install and remove the Dash Cam with just one hand. The Dash Cam features a new high precision G sensor, which can ensure important files are locked away and won't be overwritten when the microSD card loops over.
Customise your dash cam for all round protection with Nextbase's add-on cameras (sold separately). Simply plug in an add-on camera to record the road behind as well as the road ahead. Connect the Rear View Camera or Rear Window Camera for an extra layer of protection against tailgaters and rear impacts, or connect the Cabin View Camera for a wide angle lens to record inside the vehicle.
The Nextbase micro SD range are U3 Ultra High Speed cards, ensuring video data is written smoothly and allows the Dash Cam to capture the road ahead in full HD, 1440p or 4K quality.
Nextbase SD cards are specifically manufactured and designed for Nextbase Dash-Cams ensuring high quality video footage, reliability and endurance.
Nextbase 522GW Dash Cam Extra Info
Supports up to 128GB microSD cards (not supplied)
140° Wide Viewing Angle
Intelligent Parking Mode
10x GPS module
Emergency SOS
Alexa built-in
Bluetooth Low Energy
Free cloud storage at mynextbase.com
Compatible with Nextbase add-on cameras
Android and iOS app available
What's in the box
522GW Nextbase Dash Cam
Fitting tool
Adhesive mount
Suction mount
Usb cable
Car power cable
Quick start guide
Please note
: The Nextbase 522GW 4K Dashcam requires at minimum the Nextbase 32GB-U3 Card.
What type of Micro SD card should I use in the 522GW and what is the maximum compatible Micro SD card size?
The maximum compatible SD card for the 522GW is 128GB. We'd recommend a dash cam-compatible 64GB to 128GB U3 Micro SD card, specifically designed for dash cam or CCTV usage. We'd also recommend a Nextbase SD card for guaranteed functionality within a Nextbase product.
What features does the 522GW have?
The 522GW records at 1440p and comes with Intelligent Parking Mode, Emergency SOS, Bluetooth, Wi-Fi, GPS, Alexa, an in-built polarising filter and a 3" touchscreen.
How long does the battery last?
The 522GW has an internal battery for emergency uses, such as the loss of power during an incident. This will allow the camera to continue recording to the end of the clip before switching off. This internal battery has around 10-15 minutes of battery life.
If you combine the 522GW with a rear camera, then the battery life will be reduced due to the additional power draw.
Why would I need a hardwire kit?
If you plan to use your dash cam's Parking Mode, then we'd recommend also using the Nextbase Dash Cam Hardwire Kit. The kit will allow the camera to draw nominal current from your car's battery, preventing the camera's battery from being drained. The kit also has an in-built voltage cut off, which protects your car's battery from being drained below 11.2V.
We'd also recommend installing the Hardwire Kit onto a Permanently Live fuse if you want to use Parking Mode.
When I turn my camera on, what does it mean if the screen has frozen and/or the camera is making an audible alarm?
This suggests that your SD card has failed.
First, check that your card is no larger than 128GB and has a minimum U3 class. Then remove the SD card and press the reset button on the underside of the dash cam. Turn the dash cam on without the SD card inserted and if the camera starts normally, then it's likely that your SD card has failed.
The two most common reasons that SD cards fail are a lack of formatting (we recommend formatting your SD card every 2-3 weeks) or using a card that's not specifically designed for use in a dash cam.
Does my camera require a firmware update?
What should I do if I'm having a problem with the MyNextbase Connect or Alexa app?
The minimum requirements for these apps are Android 6 or iOS 13, and Bluetooth 4.2. Please check that your phone meets these minimum requirements, and that Bluetooth and Wi-Fi are both enabled on your phone.
Please also check that permissions are enabled for both apps in your phone's settings. These settings being wrongly configured account for the majority of app issues that users experience.
If you require any further help with an app issue, please contact Nextbase Support at support@nextbase.com, via Live Chat on the Nextbase website, or on 02920 866429 (UK).