Nilfisk
A leading global provider of professional cleaning products and services,
Nilfisk
was founded on a vision of producing and selling the highest quality products worldwide.
The company has been adapting to the changing needs of markets and customers for over 100 years, providing innovative products and solutions. With a global sales force and proven sales channels, Nilfisk has established strong partnerships across the world and strives to be at the forefront of technological advancements.
Nilfisk has three main aims: to help improve quality of life by enabling sustainable cleaning worldwide; to help customers to clean more smartly by providing intelligent cleaning solutions; and to embrace the future of opportunities while harvesting the benefits of new technology.
Today, Nilfisk offers an extensive range of premium cleaning products and a trusted aftermarket offering to the professional market. The company's main product lines are floor care equipment, vacuum cleaners and pressure washers, which are delivered to consumers worldwide.
Discover the selection of Nilfisk products available at Halfords below.
NILFISK CORE 125 BIKE & AUTO PRESSURE WASHER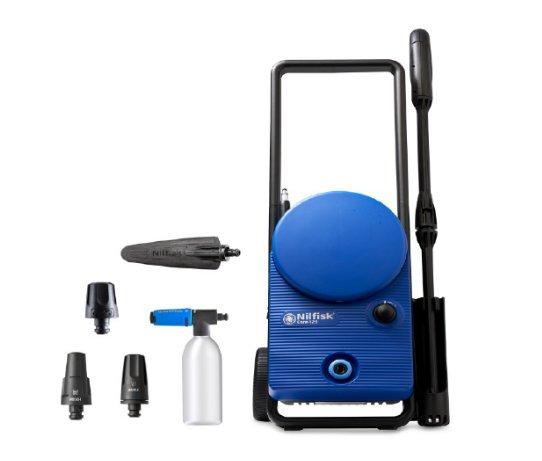 The Nilfisk Core 125 Bike & Auto Pressure Washer makes light work of any cleaning task.
With 125 Bar pressure and choice of rough or gentle pressure regulating nozzles, the Core 125 is great for cleaning a range of surfaces outside of the home.
The sleek upright design has been developed with space-saving and portability in mind. It features a metal frame, on-board storage solutions and wheels for easy movement.
The Core 125 also comes with four accessories for use with bikes and vehicles. It provides the perfect way to clean delicate car paintwork, remove stubborn mud from a bike frame and apply detergents or waxes to a vehicle.
Shop Now
NILFISK CORE 130 BIKE & AUTO PRESSURE WASHER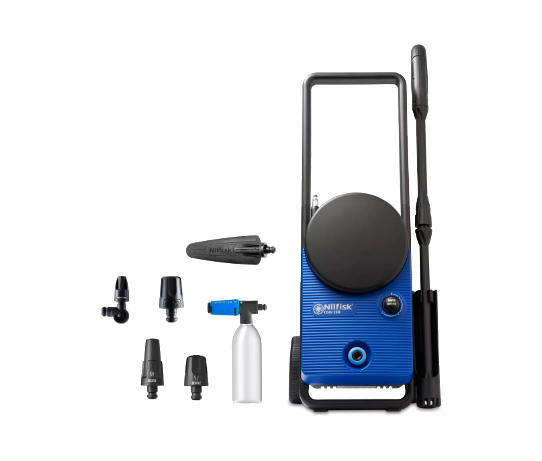 The Nilfisk Core 130 Bike & Auto Pressure Washer is a powerful and handy pressure washer for basic use.
The Core 130 features 130 Bar pressure, for quick and powerful cleaning, along with a choice of rough or gentle pressure regulating nozzles. It's perfect for removing dirt from cars, bikes and outside surfaces.
Wheels, a robust metal frame and an upright design make the pressure washer easy to maneuver and long-lasting. The Core 130 also includes on-board storage solutions like a hose storage pocket and lance holder to keep everything neatly tidied away.
Add in four accessories specifically designed to clean bikes and vehicles and you have the ideal multi-purpose cleaner.
Shop Now
NILFISK CORE 130 BIKE & AUTO PRESSURE WASHER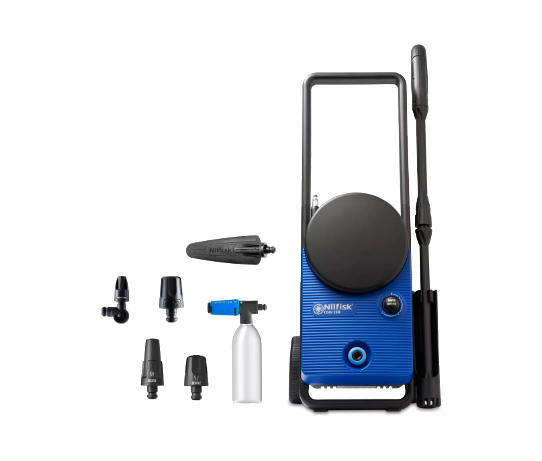 NILFISK CORE 140 BIKE & AUTO PRESSURE WASHER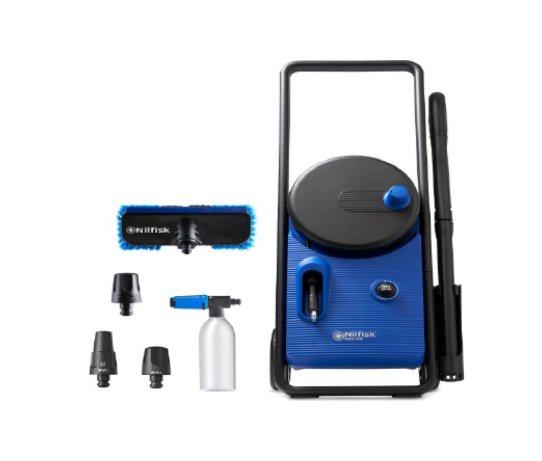 The award winning Nilfisk Core 140 Bike & Auto Pressure Washer is powerful and designed for all-around use.
The ultra-torque engine, 140 Bar pressure and long-life metal pump give it the power to clean everything from sensitive surfaces to ingrained dirt on hard surfaces at up to 40 m2/hour.
The Core 140 shares the same stylish design as others in the Nilfisk range, with onboard storage solutions, an integrated hose reel, ultraflex hose cleaning and wheels making it portable and easy to use.
Coming with a range of additional accessories for cleaning bikes and automobiles, it's clear to see why the Nilfisk Core 140 has won so many product design awards.
Shop Now
NILFISK DETERGENTS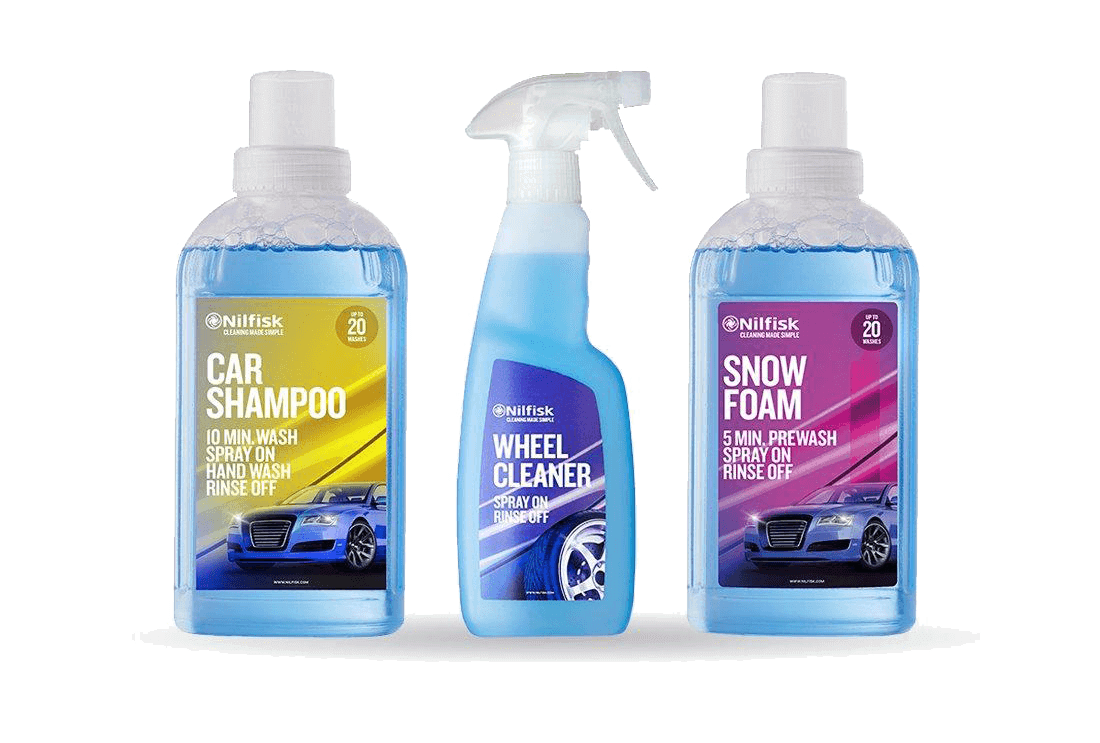 Nilfisk detergents have been created to make your vehicle shine again.
Nilfisk offers a range of detergents that can be used together with the company's pressure washers for excellent cleaning results.
The Nilfisk Snow Foam will save you time and effort by loosening dirt on your car before washing.
Add Nilfisk Car Shampoo to your pressure washer for a 10-minute clean that leaves cars shiny and refreshed. The solution is kind to car surfaces and easy to use.
Use Nilfisk Wheel Cleaning Spray on your wheels for a spotless, clean shine. The solution cuts through grime, dirt and road debris, and can be used on all types of wheels.
Shop Now
NILFISK DETERGENTS