Vittoria Tyres
Since 1953, Vittoria Industries Ltd. has built highly reputable partnerships within the cycling industry and created a unique brand of products, available at Halfords and around the world.
Today, Vittoria Tyres are the world's leading manufacturer of bicycle tyres, with an annual production of more than 7 million Vittoria Tyres.
Vittoria Tyres believe that challenging yourself and achieving the next level in your sporting endeavours is the most rewarding feeling there is.
Their mission is to help you on your way to improving your cycling performance with the highest quality products possible - which is a Vittoria Tyre.
The Vittoria research and development centre works to develop the best Vittoria Racing Tyres for all skill levels, ensuring that all of the Vittoria Tyres produced are tested, tried and the reach best quality.
In January of 2013, Vittoria Tyres opened a new $11 million compound factory, which hosts one the most innovative research and development centres in the cycling industry.
Discover our favourite collections of Vittoria Tyres below.
Vittoria Zaffiro Tyres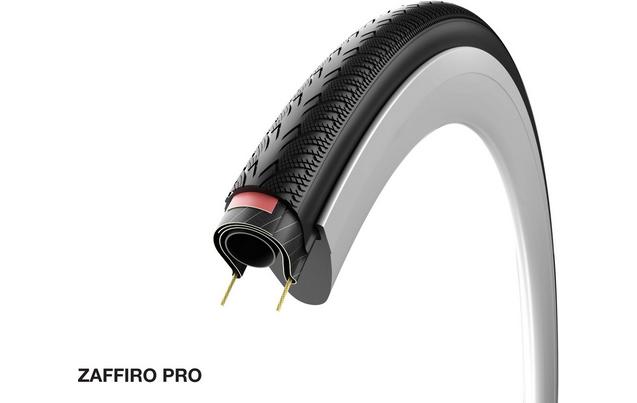 Excel in your performance and training, with Vittoria Zaffiro Tyres.
This Vittoria Trainer Tyre for performance features a strong nylon casing and secure grips, resulting in long tread-life, and longer performance for your cycling endeavours.
The Vittoria Zaffiro Tyre works well in a range of training conditions, specialising in performance training for those competing and looking to reach their personal bests in their next race.
With a mixed tread design that's optimised for all-round use, you'll receive a performance-oriented Vittoria Training Tyre like no other.
The Vittoria Zaffiro Tyre is an economical tyre, with long service life, ensuring you get the most out of your Vittoria Tyres in the long run.
Find out more about the Vittoria Zaffiro Tyres online here.
Shop Now
Vittoria Rubino Tyres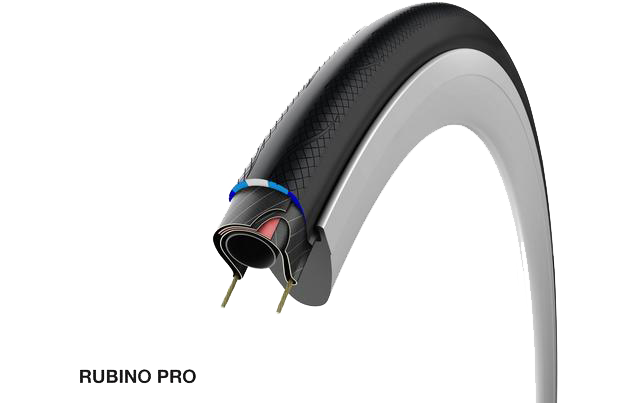 An incredible performer in all conditions, the Vittoria Tyres Rubino Pro is an excellent choice for intense race training.
This Vittoria Racing Tyre is suitable for those long and difficult training sessions and races, featuring a 3C Graphene compound structure, aiding in longer service life, puncture protection and sharp handling traits.
The Graphene compound also allows for increased Vittoria Tyre grip in wet conditions, and it's foldable nature substitutes a folding bead material for a reduced weight, making this Vittoria Rubino Tyre lightweight.
With a 150 TPI nylon casing and long-life tread compound, this Vittoria Rubino Tyre Pro is a bike tyre you can count on in all conditions, rain or shine.
Whether you're after a Vittoria Gravel Tyre or Vittoria Tyre MTB-style, this racing tyre won't let you down wherever you are.
Explore the features of this Vittoria Rubino Tyre online here.
Shop Now
Vittoria Barzo G+ IsoTech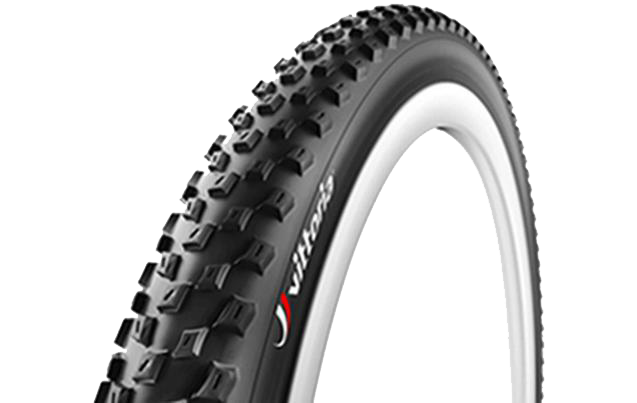 The Vittoria Barzo G+ IsoTech has an aggressive tread design, helping you grip and perform well in the most technical terrain.
This Vittoria Tyre MTB style incorporates square knobs to offer stability and durability, with a progressive sipe angle pattern to increase corner grips when you're speeding round tight corners.
The functionalised Graphene 2.0 compound assists in delivering top performance in wet conditions, helping the bike grip no matter what the weather.
This Vittoria Tyre was the choice of the winner of the 2015 World Championship, as well as the winner of the BC Bike Race.
To perform like a champion, discover Vittoria Barzo G+ IsoTech Tyre at Halfords here.
Shop Now