Reawaken your spirit with the new 2022 range

Mountain bikes are the real heart of Voodoo and their exciting new range of trail-ready mountain bikes are designed and tested to get you at one with the trail.
That's why all their bikes share the same DNA and benefit from market-leading componentry for their price points. 29er wheels ensure fast rolling and paired with Maxxis tyres you'll have the grip to cope with all that UK trails can throw at you. The bikes have got a modern geometry for punchy riding and the frames are all dropper-post-ready and have tapered headtubes for easier upgrades as your skills develop.
1x drivetrains enable intuitive gear selection and hydraulic disc brakes ensure control on technical descents while WTB saddles provide better comfort.
The design of every bike was carefully thought out and influenced by feedback from Voodoo owners, resulting in a range of bikes that will help you experience the trail like never before.
Reawaken your spirit with the new 2022 range
Hardtail mountain bikes
At the heart of the brand, Voodoo's hardtails benefit from market-leading designs and componentry that help deliver an agile and confidence-inspiring ride, making you feel at one with the trail.
Adventure bikes
Every Voodoo adventure bike is designed to excel both on and off road - whether exploring off the beaten track on gravel trails, heading out on a touring adventure, or simply cruising along smooth tarmac.
Hybrid bikes
Voodoo's hybrid bikes are optimised for everything from commuting to enjoying a steady ride along your local canal path. Every bike is designed with practicality, versatility and comfort in mind – so you can concentrate on enjoying your ride.
Junior mountain bikes
Serious bikes for up-and-coming riders.
Voodoo's range of junior bikes shares the same DNA as their adult mountain bikes, with market-leading designs and high-performance components that'll inspire confidence and help younger riders hone their skills.
You don't simply ride a Voodoo bike, you experience it.
Thanks to modern geometries and components specially tested on and designed for UK and Irish trails, their bikes help you feel connected to every pedal stroke, perfectly hit berm and adrenaline-pumping downhill. Every time you jump in the saddle, you and your bike will become at one with the trail.
Voodoo bikes help connect us to the outdoors and their new range of bikes builds on this with the latest and best technology. Improving on a history of award-winning and market-leading designs, every bike is crafted to provide an immersive trail experience. From the Bizango to the Nakisi, there's a bike for riders of all abilities and desires, so everyone can enjoy the Voodoo experience.
YOUR UNIQUE BIKE NUMBER
When you buy a Voodoo, you're not just getting a bike, you're joining the Voodoo community.
Every Voodoo bike arrives with a unique number which gives you access to an exclusive VIP hub. By doing so, you'll be privy to a range of amazing benefits, including exclusive deals, the latest Voodoo news, and a range of competitions.
BIKES DESIGNED AND TESTED FOR UK TRAILS
Every Voodoo bike is carefully designed and tested on the UK's most challenging terrain.
With the best possible components at each price point and frames designed to fully utilise them, you'll find a bike within the Voodoo range that'll help you conquer your local trail, leaving you feeling free, energised and alive after every ride.
However, with riding, the challenge never ends. There's always the endless possibilities of pushing the limits further. That's why every bike in the Voodoo range is also highly adaptable and can easily be upgraded as you improve – so you'll always be able to find your new limits.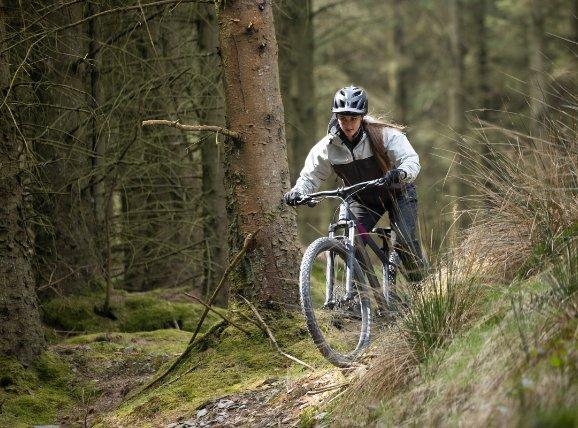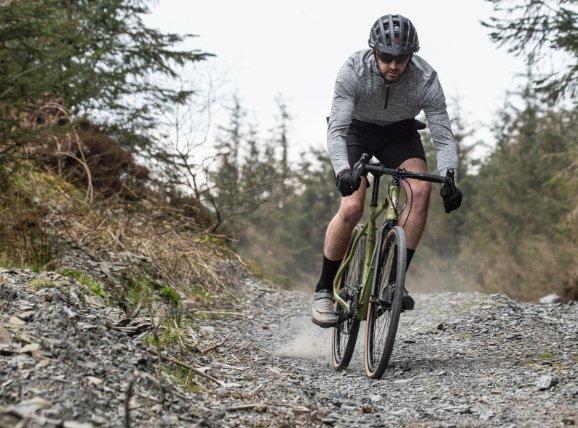 AWARD-WINNING PEDIGREE

Voodoo's range of bikes draws on the latest and best technology, and Voodoo have won numerous awards for their market-leading designs and innovation.
The Bizango is Voodoo's most decorated bike and has won MBR UK Bike of the Year 4 times in a row. It's back for 2021 - and it's better than ever!
CRASH REPLACEMENT
We all know that heart wrenching feeling when you have an accident and crash your bike. What damage have I done? Can it be repaired? Do not worry! At Halfords, we want you back shredding the trails on your Voodoo as quickly as possible. If you crash your bike, we will happily offer a replacement frame and rigid forks.
For your manufacturer's warranty to continue, your bike must be reassembled by one of our instore experts and therefore whilst we will replace the frame (and fork if applicable) you will be charged the cost of a gold service. This service includes:
Swapping your existing parts onto your new frame/forks
Free Fitting* of any other broken parts
Expert set up of your bike
*Free fitting does not include the cost of the parts.
Frequently Asked Questions
Before heading out on the trails on your new Voodoo mountain bike, you need to make sure you have the essential accessories.
For a start, you don't want to be racing downhill and pushing your limits on every berm if you're not wearing a helmet. You can find a great selection of trail-ready helmets here.
When out on the trails, you want your bike to perform to its optimal level and getting your tyre pressures right can make all the difference - so a pump with a pressure gauge is a good idea. Likewise, setting your suspension up correctly can transform the way your bike performs. For Voodoo mountain bikes with an air suspension fork, you'll need a specialised shock pump to do this.
Finding the right size Voodoo mountain bike is important.
An undersized bike will feel cramped while an oversized bike will make it difficult to adjust your body weight on technical sections.
However, finding the right size Voodoo mountain bike is easy and you should refer to the size guide provided on each bike's page. You can also click on the tape measure icon on the bike's page to get an exact size recommendation.
Here at Halfords, we want to keep you and your Voodoo bike out on the trails. That's why we offer an extensive range of services for every type of bike.
All our colleagues are fully trained so you can be confident that you're leaving your bike with the experts.
Plus, we even offer specialised services such as dropper post fitting and tubeless tyre set up.
Voodoo's brand-new range of mountain bikes caters for every type of rider. From the beginner's Braag to the award-winning Bizango, no matter your experience level, you'll find the perfect bike ready to tame the trails and develop your skills.
Just as importantly, every Voodoo mountain bike is easily upgradeable, so it can progress with you as you improve as a rider.
To help you find the right bike, we've provided an overview of every bike in the range above. You can also visit your local Halfords store for more expert advice.
Every Voodoo bike is uniquely numbered. For each new model, the bikes are numbered sequentially as they're produced in the factory, although we might have kept a few special numbers back!
This number gives you access to the Voodoo VIP page where you'll benefit from exclusive products, deals and Voodoo content.
Coming soon - When you buy a bike from the 2022 range, you automatically become a Voodoo VIP. You can sign up for free by visiting the Voodoo VIP Page on Halfords.com using the unique number on the top of your frame.
This will give you access to exclusive products, deals and Voodoo related content such as advice and blogs.
We know that when you get your hands on one of our Voodoo bikes you won't ever want to part with it. That's why at Halfords we offer lifetime guarantee. Should your frame or forks become defective during their lifetime we will happily replace them for free*.
*This does not include damage caused by a crash – see crash replacement for more information
Jargon buster
1x
1x (one by) gearing is pretty simple. It means you have one chainring up front, and a range of gears in the back (usually between 8 and 12). A common gearing ratio is 1×11 which means you have one ring up front and 11 gears on the back.
1x gearing is now the standard for many performance mountain bikes, and with a large range of cogs at the back, you'll have more than enough gears - after all, you are either going as fast as you can downhill or crawling uphill! Additionally, there is less to go wrong as there is no front derailleur and with only one lever on the right side of the handlebar there's space at your left hand for a dropper post lever (see below!).
---
Thru-axle
All 2022 Voodoo bikes come with a thru axle design on their front fork. They go through a hole in the fork, through the hub of the wheel and screw into the opposite fork leg. They are much more secure than 'dropout' forks and so need less maintenance and rarely malfunction. In addition, they make the forks stiffer which in turn leads to better handling and braking.
---
Tapered headtube
This means that the headtube (where the fork passes though the frame to handlebars) is wider nearer to the fork and slightly narrows towards the top. This extra width near the fork increases strength and so there is less flex and the bike handles better.
---
Dropper Post
A dropper post is a height-adjustable seatpost that allows you to lower your saddle quickly and easily whilst still on the bike by pushing a handlebar-mounted lever. Dropping your saddle down gives you much more space to get behind the seat on steep sections, moving your weight back on the bike and you in control !
A quick tap on thenadlebar mounted lever sends your saddle back to the correct height for efficient pedalling.
---
Tubeless ready wheel
This means that the rim is sealed and the sidewall has a hooked design which will catch and hold the bead of a suitable tyre neegating the need for an inner tube. With such tyres and a conversion kit, you can run this popular upgrade and why wouldn't you? After all, a tubeless tyre allows you to run lower pressures for more grip and the tyre can self-heal in the event of a puncture.
---
Boost Hubs
These are another MTB addition that helps with stiffness and strength. Boost widens the hubs allowing for wider bubs (+6mm rear and +10mm front) which allow for stronger wheel designs due to the angle of the spokes. Additionally they increase frame stiffness, give greater clearance to the forks so that mud is less of an issue and allow bike designers to play around with chain stay length for imoroved handling.
---
Modern geometry
Modern bikes feature steeper seat tube angles relative to the ground which puts the saddle directly over the bottom bracket, making pedalling easier and more efficient. Putting your centre of gravity further forward also helps with climbing, making it harder for the front wheel to lift or wander around. An angle in the low 70s to mid 70's is standard. The head(fork angle) will vary but a slacker angle slightly slows steering reponse but the longer wheel base is more stable and makes descending easier. Additional features will include wider handlebars and shorer stems for better control and shorter chainstays for better a more responsive rear end.
---
Drivetrain
The 'drivetrain' of the bike consists of all the bits that you use to propel the bike along. The key components are the pedals, cranks, chainrings, chain, cogs (cassette) and derailleur.