Collect my vehicle
for only £19.99
Available for car services or car services with an MOT only
Get your car serviced or book a Service with an MOT, without leaving the comfort of your home thanks to our collection and delivery service.
For only £19.99, we will collect and deliver your car to your home at a time that suits you. The service is available to all customers that live within the collection and delivery service area of one of our participating Autocentres.
Ready to book our convenient car collection and delivery service? Find your nearest participating Autocentre and then book the service and a convenient time slot online.
Find a participating autocentre
How Does It Work?
Our Collect My Vehicle service is a convenient way to get your vehicle serviced or serviced with an MOT. Here's how it works:
Select your MOT and Service or Service and then book a collection slot online.
We'll send an email confirmation of the booking.
On the day, our technician will call you when they are on our way and discuss the vehicle inspection process, key hand over and agree where to leave the Autocentre's car whilst your vehicle is being serviced.
Our technician will then carry out a vehicle inspection before taking your vehicle to the Halfords Autocentre. We'll then arrange a time with you to return the car to your home. It couldn't be easier!
Please make sure that your car is road legal (taxed and with a current MOT) to allow our technician to carry out the collection and delivery service.
We'll keep you informed of any work that's required and when your vehicle is ready, we'll call you to arrange to drop off your vehicle at a convenient time.

Book your service now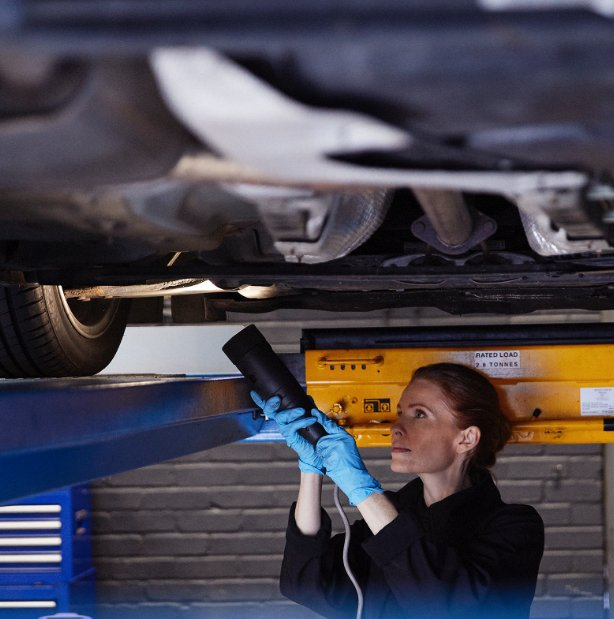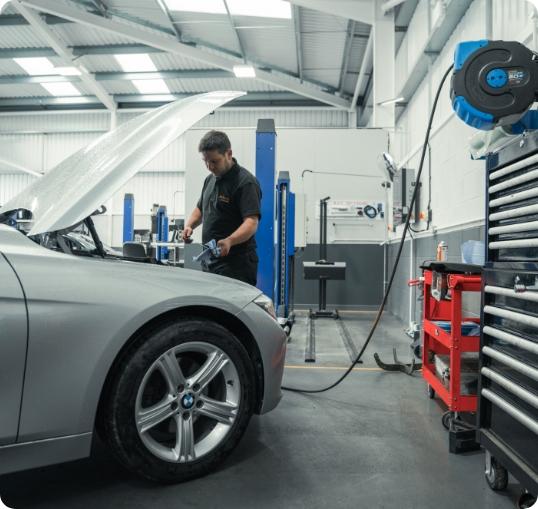 Which Autocentres offer the
Collect My Vehicle service?
The service is available at selected garages and you can find your local Autocentre below.
You can then filter the results to find garages that offer the Collect my vehicle Service under the Motoring and Garages section.
Find a participating autocentre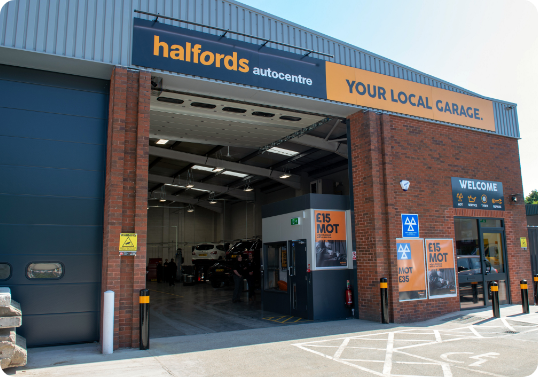 Frequently Asked Questions
Rest assured that Halfords employees are fully insured to drive your car when you book this type of service and your car will be in safe hands.
However, should a road accident occur, the event is covered by Halfords' Motor Insurance policy. Under this policy, Halfords employees are insured to drive any vehicle that is hired, leased or lent to Halfords, provided that the vehicle is being hired, leased or lent in the course of business.
There will be no claims made on customer insurance, therefore this will not be affected.
If you want to cancel your Collect My Vehicle service, please contact your chosen Autocentre. The Autocentre will take your order number and process this cancellation for you and will arrange a refund.
You can find the contact details for your chosen Autocentre here.
If your car is left with us for repair, we will conduct the necessary re-test before it is returned to you. If we drop your car back, you will need to re-book it with us for a re-test.
As the service incudes car collection and delivery, we require that your car's tank be at least ¼ full. This will be enough to cover any travel time and any required road tests.
Even if your MOT has expired, in most cases, we can still provide our Collect My Vehicle service.
A vehicle can legally be driven directly to and from a pre-booked MOT Test within a reasonable distance of around 10 miles - with the exception of very rural areas where there are less test stations locally.
Roadworthy for the purpose of the MOT Test means that the vehicle meets the minimum requirements and the items which require inspection for the particular vehicle must meet these minimum requirements.
Road legal is a different standard which would include a valid MOT certificate, insurance and tax.
We will call you and discuss any work required and once agreed, we can simply arrange secure payment over the phone.
This service includes car derived vans and estate cars but excludes larger commercial vans and campervans. Please call the centre if you're not sure.
You can find a full list of the centres offering this online booking service below. If your local Autocentre doesn't have online booking, you can call them to find availability for the service.
Autocentres with online booking:
Altrincham
Birkenhead
Bolton Nile Street
Cardiff
Castleford
Catford
Chester
Chesterfield
Coventry
Dartford
Eastbourne
Halifax
Hull
Kettering
Lichfield
Loughborough
Newcastle Scotswood 
Norwich
Notts Huntingdon
Oldbury
Oxford
Paisley
Portsmouth Mountbatten
Sandhurst
Shirley 
Slough
Stirling 
Strood
Sunderland
Swansea
Telford
Watford
West Ealing 
Worcester

Book your service now