Motor
Care
Easy, monthly payments for your
Car Servicing & MOT.
The simple way to look after your car.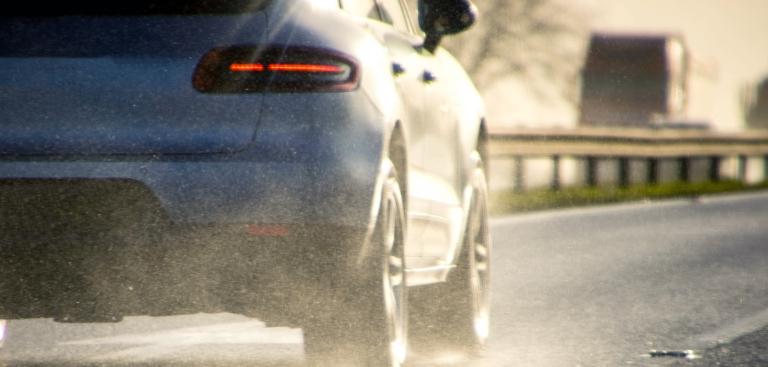 About Halfords MotorCare

From £20 per month
Halfords MotorCare is a simple, easy and affordable way to look after your annual servicing and maintenance costs for up to two years​. By making regular monthly payments, you'll have paid for your Car Services and MOT's in advance – and benefit from Halfords discounts and free fitting services.
You can be safe in the knowledge that these monthly costs are fixed and, if you should change vehicles, we can transfer any unused balance to your new vehicle.​
Manage the cost of running your vehicle with affordable, fixed monthly payments

Fix your MOT and service costs for two years

Your service plan is fully refundable* or transferable if you should change vehicle (Please ask in centre for further details or see our T&Cs)

We always use original equipment or equivalent parts, so your warranty won't be affected

We'll send you helpful reminders when your MOT and services are due

Close and convenient, we have over 350 garages nationwide

You'll receive a 10% discount in Halfords retail stores

You'll also receive free fitting on Batteries, Bulbs and Wiper Blades across Halfords retail stores, autocentres and mobile expert
One full service

One Major Service which includes a brake fluid change, cabin filter change and alternator check

Two annual MOTs​

10% discount in Halfords retail stores (excluding Brompton bikes and e-bikes)

Free fitting on batteries, bulbs and wiper blades
Example plan price
Monthly amount
Total plan price

If your next service is in 12 months time, a MotorCare plan costs:

24 payments of £20.00

£480.00

If your next service is in 6 months time, a MotorCare plan costs:

First payment: £26.78
17 payments: £26.66

£480.00

Based on a MotorCare plan including 1x Full Service, 1x Major Service and 2x MOTs. Your monthly direct debit can vary based on when your next service is due. You can change the dates in the booking tool if required:
FAQS
You can take your vehicle to any Halfords Autocentre for its MOT and Service. To find your nearest autocentre click here.
If your services are due annually like your MOT's you will be set for the next 2 years. A typical plan provides you with 1 Full Service, 1 Major Service and your next 2 MOT's. However if you require additional services you can add these into your plan and still spread the cost.
Yes. Simply unselect the MOT's when you create your quote online and your service plan cost will be adjusted.
One of the great benefits of MotorCare is that we'll send you convenient reminders before your MOT or Service is due. Then you can simply call us on 0333 016 6636 to book your MOT or Service at your preferred garage location.
No, we can complete your MOT and Service on the date that you prefer or fit with your current maintenance regime.
If you do more miles and require a service earlier than scheduled, you will need to pay the difference at the time of the Service or MOT. If you do less miles, the funds you had paid will remain in your MotorCare Plan until the service is due.
Yes, our system will automatically adjust the length of your plan and your monthly payment based on when your next Service or MOT is due so you can spread the cost over a shorter period of time.
No, the plan is designed to cover the cost of your annual servicing and MOT's, unfortunately it isn't possible to use the funds towards unscheduled maintenance or repairs. However MotorCare includes other great benefits to help with other maintenance items such as Free fitting on bulbs, blades and batteries.
Yes, the plan administrator will notify you via email or letter if you miss a monthly Direct Debit payment and provide you with options on how to proceed depending on your circumstances. You will be required to make contact with EMaC on 0330 099 2385 or via email at support@emac.co.uk to reinstate the Direct Debit before payments are able to resume.
If you have missed any of your monthly Direct Debit payments and there isn't enough funds available on the day, you will need to pay the difference at the time of the Service or MOT.
Yes, you can cancel at any time and the available plan balance will be returned to you, minus an administration fee of £25 plus vat. If you would like to cancel, please contact the plan administrator EMaC on 0330 099 2385 or via email: cancel@emac.co.uk
Remember, if you have purchased a new car you can transfer the balance to your new vehicle.
No problem, you can transfer the plan to your new car. Simply purchase a new plan either online or at your local Halfords Autocentre, then contact the plan administrator EMaC on 0330 099 2385 or via email: support@emac.co.uk to complete the transfer. We can recalculate your monthly payments once the transfer is complete.
If your car needs a MOT retest and the necessary repairs are completed at our garage, we can usually complete an MOT retest for free. Further details on the DVSA rules for retests can be found here: https://www.gov.uk/getting-an-mot/retests
You can purchase a new plan online or renew at your local Halfords Autocentre.
Please get in touch with the plan administrator EMaC who will update your details.
EMaC Ltd are the administrators of your MotorCare Plan and are responsible for collecting your Direct Debit payments and actioning basic administration. It is for this reason that you will see 'EMaC Ltd' on your bank statement and in any correspondence relating to the MotorCare Plan.
If you're still unsure how MotorCare works and you want to talk to someone first, please contact the plan administrator EMaC on 0330 099 2385 or via email:support@emac.co.uk