Carrera impel is-1 8.5" Anti Puncture Tyre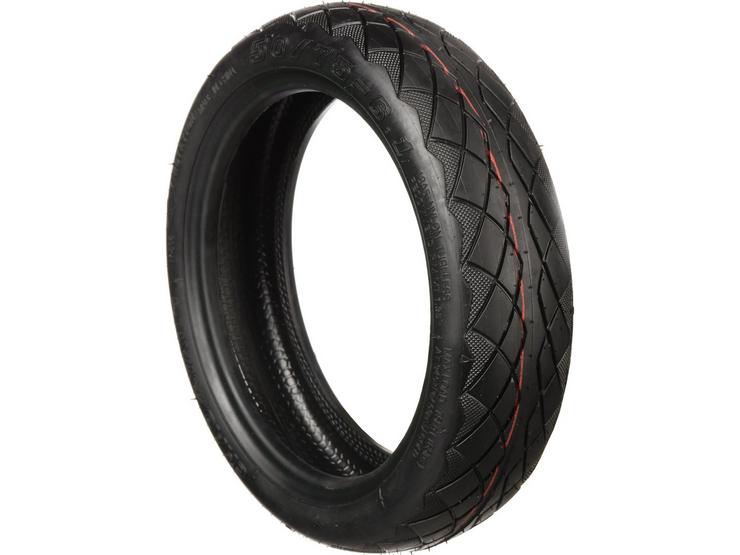 10 people are viewing now
5 purchases during last 48 hours
Carrera impel is-1 8.5" Anti Puncture Tyre
Carrera impel is-1 8.5" Anti Puncture Tyre
Size: 8.5 x 2.0"

Fits front or back E-Scooter wheels

Compatible with the Carrera impel is-1 and is-1 2.0 Electric Scooters
Are you looking to upgrade the tyres on your electric scooter? Are Punctures the bane of your life? This 8.5" x 2.0 electric scooter tyre with an anti-puncture design could be the tyre you've been searching for! Specifically designed to offer improved resistance to punctures over a standard E-Scooter tyre helping to minimise your risk of getting a puncture.

E-scooter tyres are difficult to fit, often requiring specialist tools and expertise to install correctly. To avoid the risk of damaging your E-scooter we recommend using our expert fitting service, ask in-store for details.
Please Note:
This is an original Carrera electric scooter spare part.

Professional fitting at Halfords stores by our certified technicians is strongly recommended.

Attempting to fit this part yourself could result in voiding your manufacturers warranty.
| | | | | | | | |
| --- | --- | --- | --- | --- | --- | --- | --- |
| E-Scooter Tyre Compatibility | | | | | | | |
| Tyre Model | INDI EX-1 Tyre | E-Scooter Tyre 8.5" x 2" | Carrera impel IS-1 8.5" Tyre | Carrera impel 8.5" Anti Puncture Tyre | 10" x 2.125" E-Scooter Tyre | Carrera impel 10" Anti Puncture Tyre | 10" E-Scooter Puncture Protect Tyre |
| | 8" | 8.5" | 8.5" | 8.5" | 10" | 10" | 10" |
| Size | 8" x 2" | 8.5" x 2.156" | 8.5" / 50/75 - 6.1" | 8.5" / 50 /75 - 6.1" | 10" x 2.125" | 10" x 2" / 54 - 152 | 10" x 2" / 54 - 152 |
| Puncture Protection | No | No | No | Yes | No | Yes | Yes |
| Xiaomi: M365, M365 Pro, Essential, 1S, PRO 2 | - | Compatible | - | - | - | - | - |
| | - | Compatible | Compatible | Compatible | - | - | - |
| | - | - | - | - | Compatible | Compatible | Compatible |
| Pure: GO, Air, Air Pro, Air Pro LR | - | - | - | - | Compatible | Compatible | Compatible |
| INDI EX1 | Compatible | - | - | - | - | - | - |
| INDI EX2 | - | Compatible | - | - | - | - | - |
| Decent: X7, One, One Max | - | - | - | - | Compatible | - | - |