Advanced tools
BIGGER RANGE OF TOOLS.
INCREASED DURABILITY & PRECISION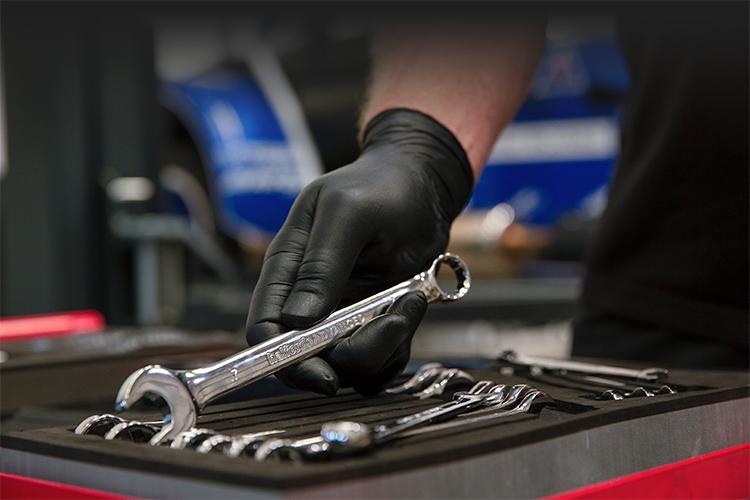 The ultimate tools
to get the job done.
Engineered and developed by industry professionals, Halfords Advanced tools deliver the very best in performance and design. This exclusive range includes socket sets, screwdrivers, torque wrenches, ratchets and more, with each tool offering a winning combination of precision, strength and durability. No matter what job you're undertaking, there's a Halfords Advanced tool to help you get it done.
See the video
As an Official Tool Partner for Caterham, we're supplying Halfords Advanced tools to all Caterham Race Technicians across five manufacturer-backed championships for the next three years. Over 20 technicians, 100 cars and 100 drivers will benefit from our tools during the ongoing season.
In return, their hands-on experience will help to test the tools to the limit and shape the future of the whole Halfords Advanced range. It's a truly win-win partnership and one that we're proud to be involved with.

new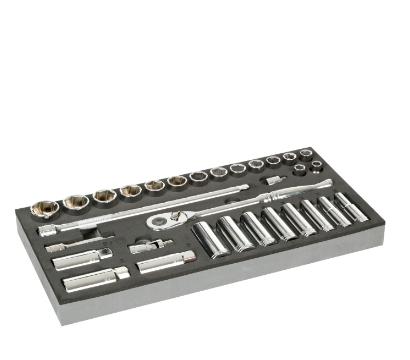 Halfords Advanced 31Pc 3/8" Socket Set ModularTray
This set contains a 100 tooth ratchet and a range of standard and deep 6-point sockets from 8 to 24mm. Made from high quality chrome alloy steel, the set includes three spark plug sockets for automotive work.
new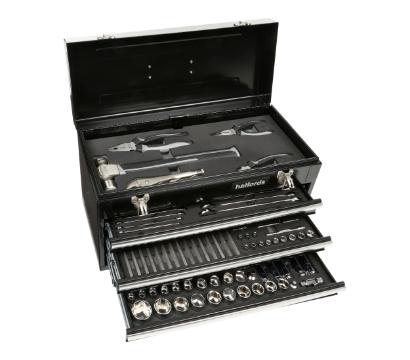 Halfords Advanced Mobile Car Maintenance Tool Kit
This is a professional tool set with a wide selection of the tools that are required for most workshop and garage jobs. The kit contains 100 tooth ratchets, combination spanners and an extensive range of standard and deep sockets to help you get the job done.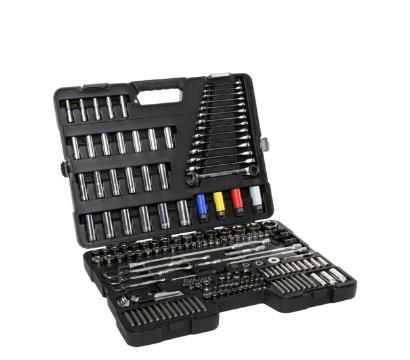 Halfords Advanced 200 Piece
Socket Set
This set has been engineered by professionals to enhance your everyday needs around the workshop. These high-quality tools come with the latest advancements in technology including 100 tooth ratchets and our 72 tooth Ratchet Spanners, with Surface Drive Plus to provide up to 28% more torque before rounding.
HALFORDS ADVANCED LIFETIME GUARANTEE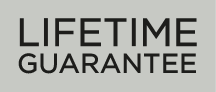 Our Halfords Advanced hand tools have been designed to offer increased durability, precision and performance. We're so confident in their quality and durability that all Halfords Advanced hand tools come with a Lifetime Guarantee. If one of these tools fails while it's being used for the purpose and in the manner for which it was designed, then we promise to inspect and replace it free of charge.
Simply return the product to your nearest Halfords store and a store colleague will either provide you with a replacement on the spot or order one in for you. Any discontinued items will be replaced with an equivalent product in terms of use and quality.
Please Note: the lifetime guarantee does not cover the cases or the foam inserts.
What's covered by the
guarantee?
We'll be happy to replace any Halfords Advanced tools that have:
Broken

Snapped

Bent

Cracked
What's not covered by
guarantee?
We won't be able to offer a replacement for any Halfords Advanced tools that have:
Rusted

Been Burnt

Been modified

Been mechanically ground down

Been used improperly
Halfords Advanced
Torque Wrenches
The Lifetime Guarantee for our Halfords Advanced torque wrenches is conditional on you being able to produce a valid certificate of conformity (previously known as a 'calibration certificate') when you request a replacement. For the purpose of this guarantee, certificates are valid for 18 months from the date of purchase or re-calibration (whichever is most recent).
Torque wrenches can be re-calibrated at the customer's cost from any recognised re-calibration service including our recommended service, Norbar.