Halfords Car Battery Charger - Up to 1.8L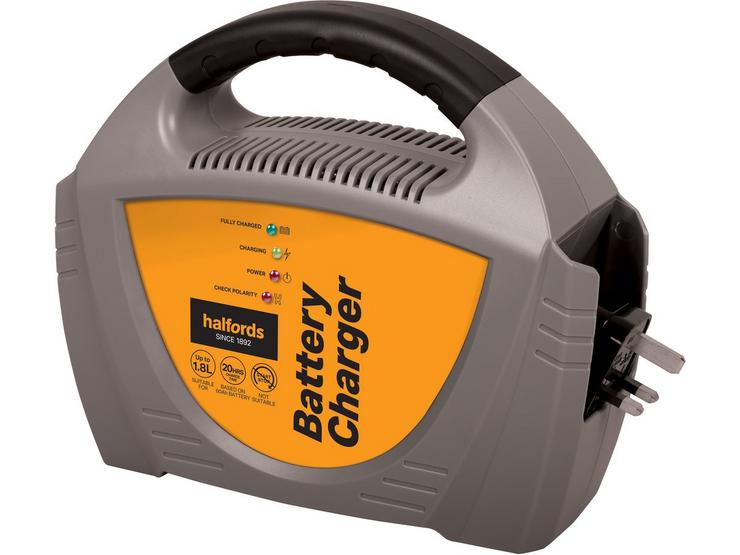 10 people are viewing now
5 purchases during last 48 hours
Halfords Car Battery Charger - Up to 1.8L
Charge Speed : Slow
Start Stop Compatible : No
Charge Rate : 4A
Halfords Up to 1.8L Car Battery Charger
Traditional battery charger, suitable for 12V vehicles up to 1.8L. Compatible with lead acid batteries and ideal for small and medium cars and leisure batteries. LED indicators show when the battery is charging or fully charged. The polarity protection LED lights up when the battery clamps are attached to the wrong poles on the battery – preventing damage to the battery or charger.
This easy-to-use charger applies a traditional linear charging cycle. Recharges a 60Ah battery in around 20hrs.
Not suitable for vehicles with START/STOP technology, or for long-term connection.
Features & Benefits:
Suitable for vehicles up to 1.8L.
Use on lead acid batteries.
Charges a 60Ah battery in approx. 20 hours.
Linear charging cycle.
Battery clamps included.
Polarity protection.
Downloadable user guide.
Application:
Ideal for small and medium cars and leisure batteries
Additional Note:
Not suitable for vehicles with START/STOP technology