Jelly Belly Duo Vent Blueberry Air Freshener (Pack of 2)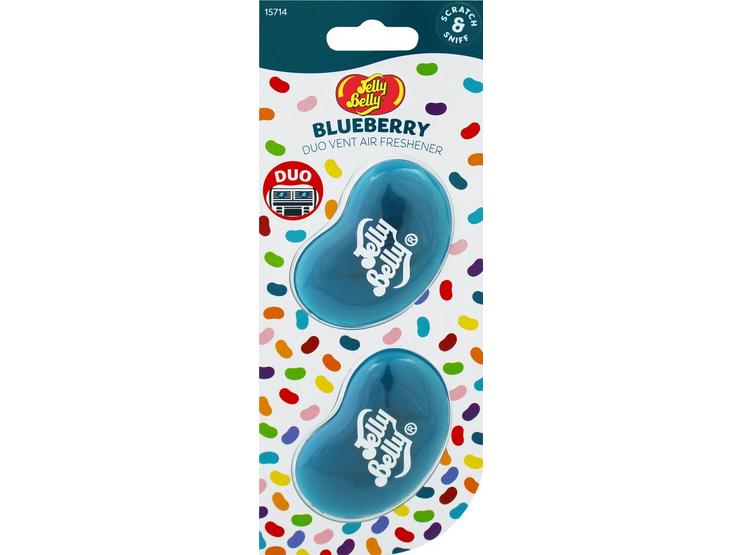 10 people are viewing now
5 purchases during last 48 hours
Jelly Belly Duo Vent Blueberry Air Freshener (Pack of 2)
Jelly Belly Duo Vent Blueberry Air Freshener (Pack of 2)
The Jelly Belly Duo Vent Blueberry Air Freshener (Pack of 2) is an authentic Jelly Belly fragrance which fits neatly into your car's air vent.
It is made into two products which clip into the vents to give a balanced and long lasting 30-day fragrance. This is not suitable to be used as a child's plaything and it is suggested to avoid direct contact with textiles & plastic parts.
The fresh green basil adds a bright top note to the blueberry on a base of vanilla and tonk.
Features & Benefits:
Additional Note:
Danger: Fire hazard; increased risk of explosion if desensitizing agent is reduced
Harmful to aquatic life with long lasting effects
Hazards & Warnings

Warning: May cause an allergic skin reaction
: Harmful to aquatic life with long lasting effects