Turtle Wax Hybrid Hydrophobic Sealant Wax 500ML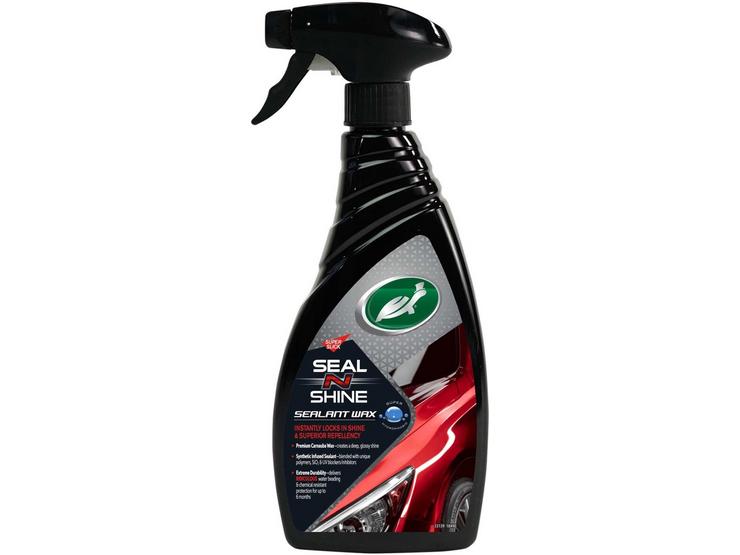 10 people are viewing now
5 purchases during last 48 hours
Turtle Wax Hybrid Hydrophobic Sealant Wax 500ML
20% Off All Turtle Wax Car Cleaning
Discount already applied.
Turtle Wax Hybrid Hydrophobic Sealant Wax 500ML
Turtle Wax Hybrid Sealant Wax contains proprietary Hydrophobic Sealants infused with natural carnauba waxes to create levels of shine and surface slickness never seen before in a spray wax. Stunning results are sealed into the vehicles exterior surfaces ensuring that future washing and drying is even easier.
Even though this car wax spray works as a sealant, all types of wax can be applied as an additional layer of shine and protection without diminishing the performance of either.
Features & Benefits:
Hydrophobic synthetic sealants are fused with Carnauba wax for mirror like shine and protection
Streak free drying agents allow application to both wet or dry vehicles
Can be applied to all exterior surfaces so no worry about overspray or residue buildup
Sheds water from glass to improve the safety of driving in rainstorms
Use and Care:


1) Wash and dry your car.
2) Starting with the roof, apply two sprays of sealant over a 2' x 2' area and spread the product with a clean microfiber cloth folded in quarters.
3) Turn the cloth to a clean side and wipe to a beautiful shine.
4) Workaround the car, from top to bottom, in 2' x 2' sections.
5) Using separate dedicated microfiber cloths, apply the sealant to all exterior glass surfaces for a crystal-clear finish.