Auto Finesse Clay Bar Kit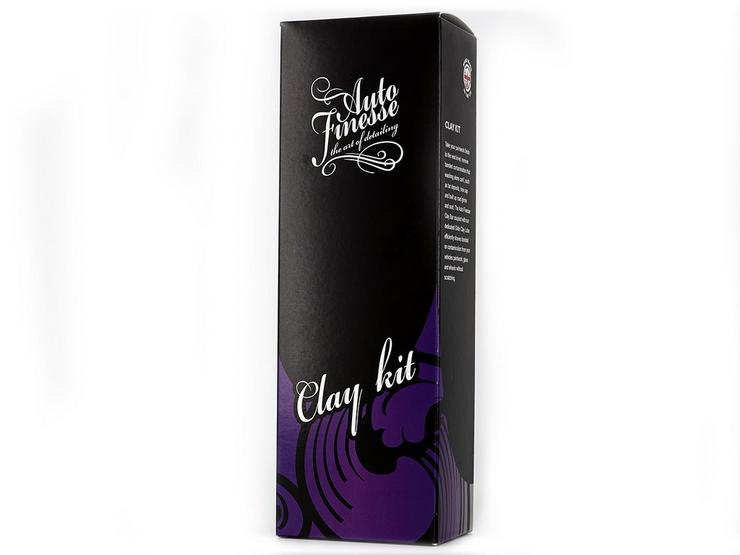 10 people are viewing now
5 purchases during last 48 hours
Auto Finesse Clay Bar Kit
Cleaning Stage : Decontamination
Suitable For : Paintwork
Auto Finesse Clay Bar Kit
The Auto Finesse Detailing Clay Bar is an effective way to remove embedded contaminants, leaving your vehicle truly clean and free of build-up.
This Kit includes:
The Auto Finesse® Glide clay bar lubricant is designed to make clay barring your car much easier and efficient. Its special blend of slip agents helps to encapsulate debris released during the claying process and allows the Detailing Clay Bar to slide across the surface of the vehicle with ease. This greatly reduces the chance of marring.
The Auto Finesse® Detailing Clay Bar comes as a 200g block and is made from an ultra-fine grade of natural Kaolin clay. This structure allows it to be more effective against contamination and less abrasive on sensitive paintwork than common polymer clays.
It efficiently removes both - organic contamination (tree sap, mineral deposits from rainwater, protein deposits from insects and bird droppings,) and inorganic contamination (light tar and iron deposits, industrial pollution, paint overspray, etc.) on practically any hard surface.
Features & Benefits:
Does not mark paintwork
Storage container included
The final step for your decontamination stage
Application:
1) Divide the clay into several pieces and soften it up in a bowl of warm water. When you are ready to start (after washing and rinsing your car normally, and then treating the bodywork and glass with tar and iron removers), take out one of the pieces and mould it into a patty shape.
2) Next, soak the first surface to be treated with a clay lubricant (e.g. Auto Finesse Glide) and, using light pressure, begin rubbing the clay over it in straight lines in all directions.
3) Initially you may feel some resistance (as the clay encounters residual contaminants), but this will gradually ease until the clay glides freely, indicating that the contaminants have been fully removed.
4) Swap the piece of clay after each panel or window (to ensure you are always working with a soft piece) and repeat these steps until all of the bodywork and glass is done.
5) Finally, either foam or wash the car again, and then rinse it thoroughly and dry off. Note that if you drop a piece of clay at any point, you must immediately discard it, otherwise you run the risk of damaging your car.