Castrol GTX 5W-30 RN17 1L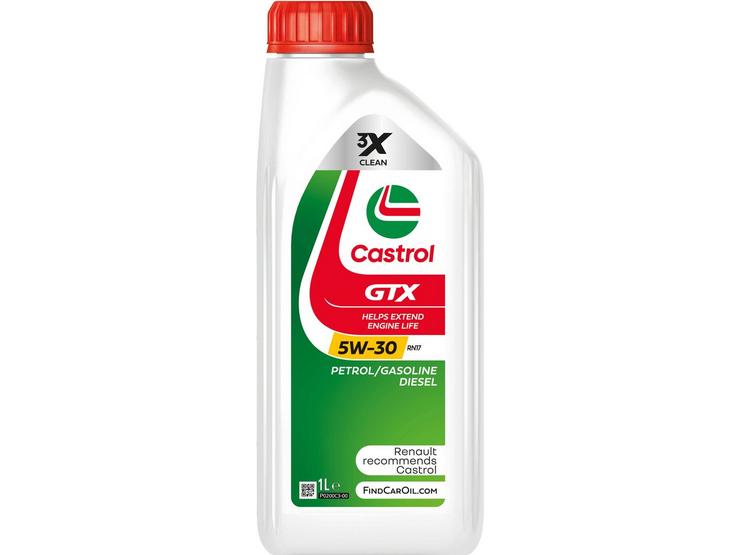 10 people are viewing now
5 purchases during last 48 hours
Castrol GTX 5W-30 RN17 1L
Grade:5W/30
Oil Type:Fully Synthetic
Size: 1L
Castrol GTX 5W-30 RN17 1L
Maximises short and long term engine performance Reduces engine deposits to help maximise engine response
Delivers complete protection across a variety of driving conditions and temperatures
Sustains maximum performance even when under pressure
It's more than just oil. It's liquid engineering that protects against problems, like sludge, that your engine faces every day.
Severe driving conditions can cause the build up of a thick, tar-like substance called sludge. Sludge can block your engine's vital oilways like cholesterol - and if untreated it can rob an engine of power and, ultimately, its life.
Castrol GTX has been helping to extend engine life for over 50 years. It has evolved to meet the needs of consumers and vehicle manufacturers since 1968 and continues to innovate and remain a trusted brand today.