T-Cut Rapid Scratch Remover 500ml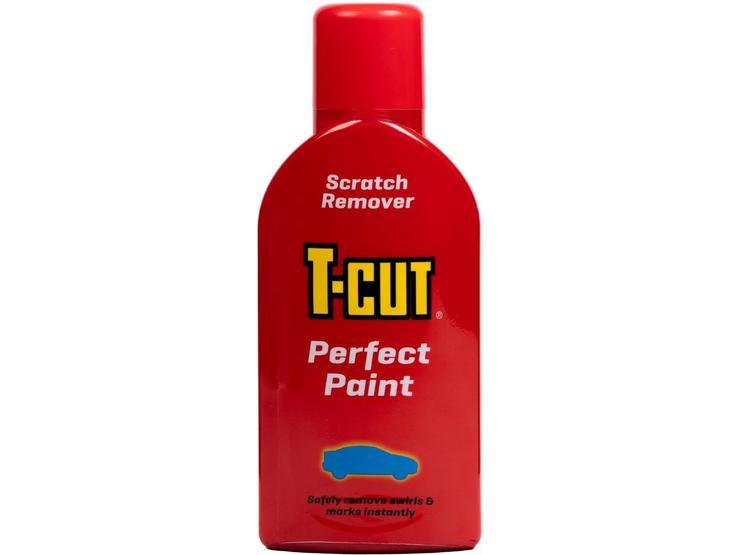 10 people are viewing now
5 purchases during last 48 hours
T-Cut Rapid Scratch Remover 500ml
Treats Swirls/Scratches/Marks : Yes
T-Cut Rapid Scratch Remover 500ml
The T-Cut Rapid Scratch Remover is a unique T-Cut formula designed to safely remove swirls, marks and light scratches from the paintwork of modern cars. Car paint, enamels, gloss painted surfaces, gel coatings, ceramics, and painted home appliances are all excellent fits for this product.
Features & Benefits:
Contains no silicones
Leaves no harmful residues
Free from swirls, scratches and marks
Prepared for repainting or polishing
Directions of use:
Wash the car with a high-quality shampoo (Triplewax, for example) and thoroughly dry it
Shake the bottle well before squeezing a small amount onto a damp cloth
Concentrate your efforts on a single tiny area at a time (eg 1 sq ft) Working in a circular motion, apply the product to the surface
Remove the product with a dry, lint-free cloth once it has been sufficiently worked to reveal a swirl-free finish
Apply a good auto wax, such as Triplewax, to enhance the shine and protect the paint finish
Additional Note:
Note: Do not use in direct sunlight or in hot weather. Do not use on surfaces that are not in good condition or that have just been painted. Do not use on surfaces like glass, vinyl, unpainted wood, or plastic trim. First, conduct a test in an unobtrusive location.