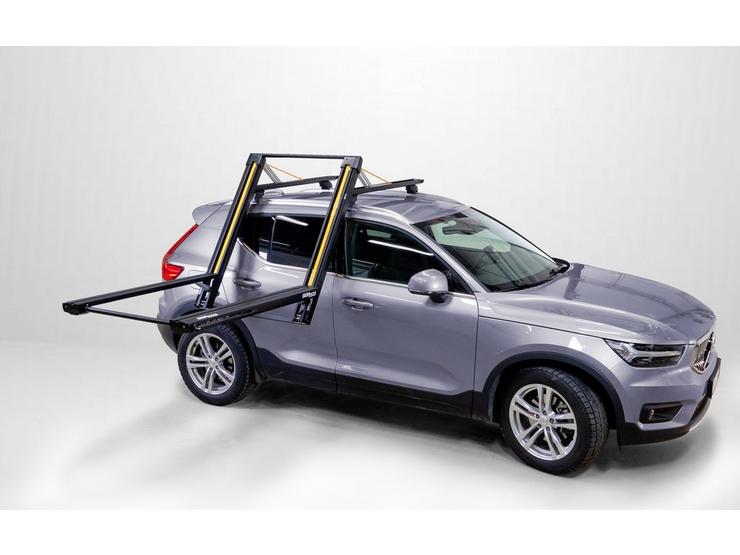 10 people are viewing now
5 purchases during last 48 hours
Quick to use
Lowers to waist height for quick and easy loading
Safer for your car's paintwork and safer for you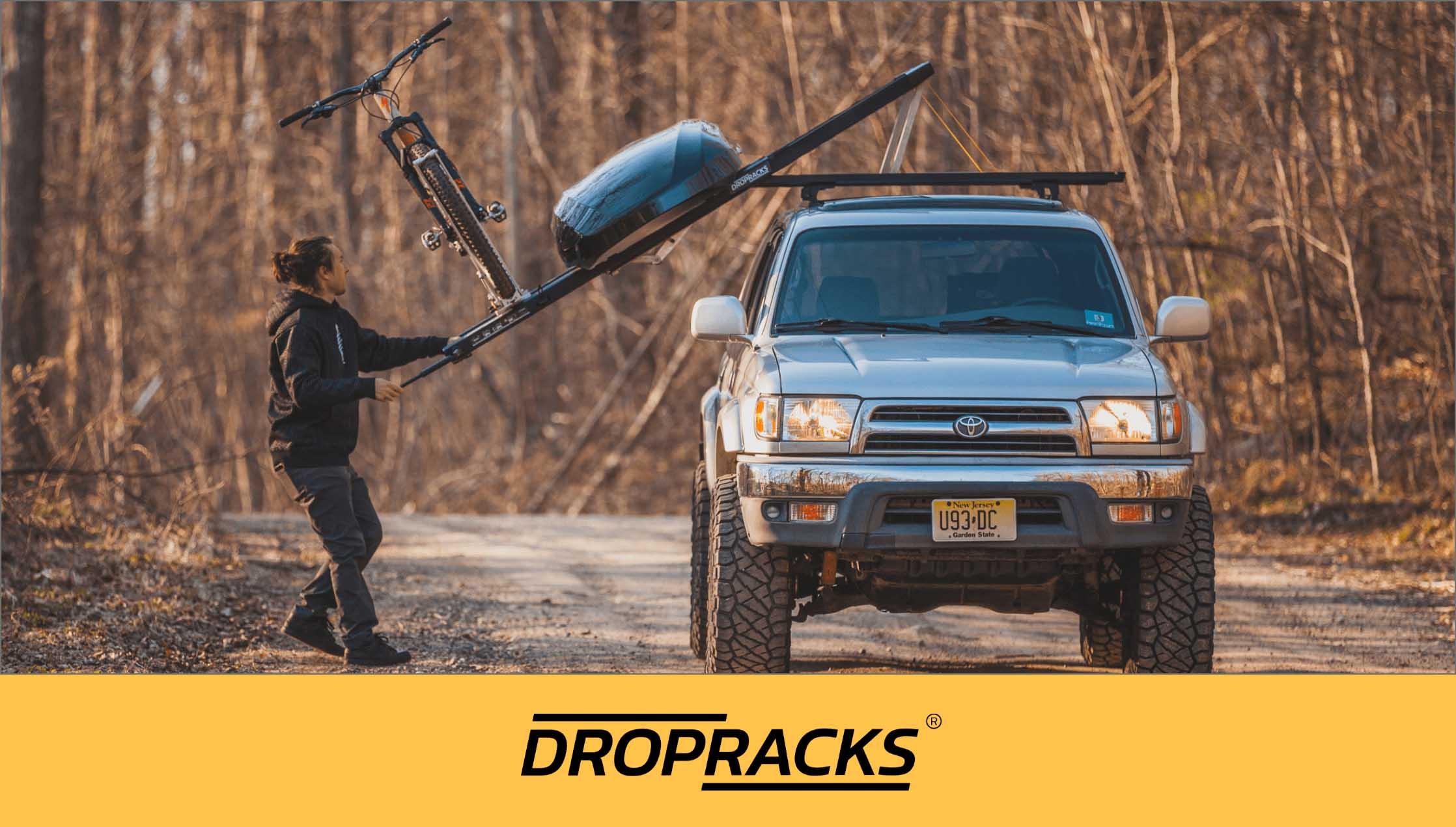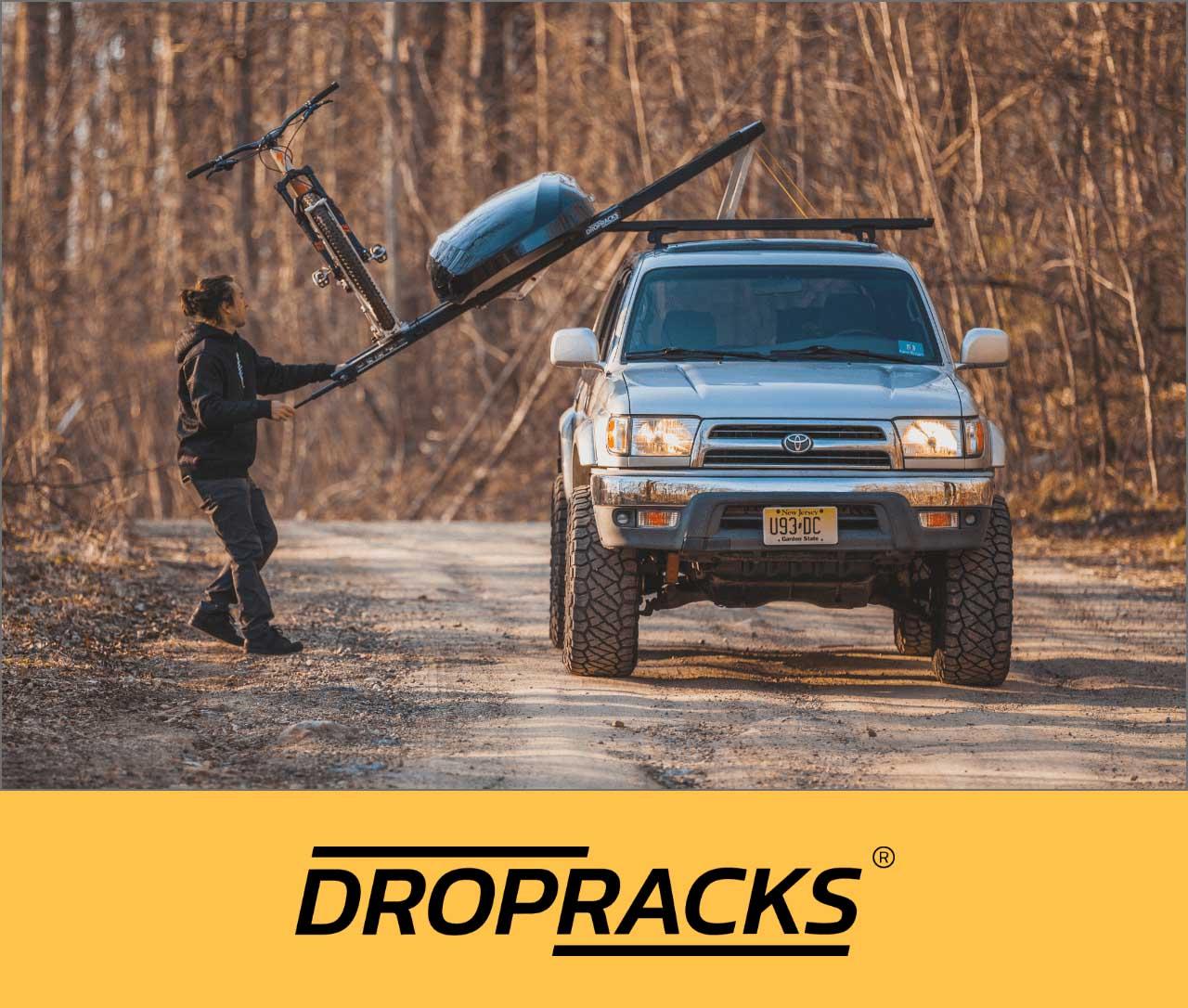 Dropracks Sport
The elevating roof rack for transporting sports equipment, roof boxes, bike racks and more. Horizontally raising and lowering, the integrated crank makes it easy to lift a fully loaded rack on your own.
The Future of Roof Racks
The Dropracks Sport is an innovative roof rack system that's revolutionising how we load and unload to the roofs of our vehicles.
Developed by a team of ambitious Norwegian engineers, the patented Dropracks design offers a sleek, elegant and sophisticated solution.
It's quick to use, safer for your car's paintwork and safer for you.
So get ready to transport your sports and equipment carriers with ease thanks to the Dropracks Sport!
Loading and Unloading Made Easy
Instead of climbing on your vehicle to reach the roof or struggling to lift heavy items above your head, simply release the locking system and use the integrated crank system to lower the Dropracks Sport down the side of your car to waist height.
Then attach your sports and equipment carriers to the standard T-track on top of the rack, load your items, and use the crank to return the rack to its former position.
It's a quick and smooth process that'll have you away on your journey in a matter of minutes!
Roof Boxes
The Dropracks Sport is the perfect partner for roof boxes as it makes it easy to load and unload not only the box itself, but also the contents.
You can access that content while you're out and about without a struggle.
The system supports roof boxes with a T-track fitment and is compatible with a wide variety of makes and models.
T-track fitments have bolts that slide into the slot, leaving the thread sticking upwards to fix things to. It's like and upside down 'T' when seen in action.
If you'd like a hand with fitting your roof box to the Dropracks Sport, then our experienced colleagues are here to help.
Bike Racks
Say goodbye to the days of fighting to secure bikes to a roof-mounted bike rack with the Dropracks Sport!
Instead, simply drop the system down to a waist height, attach any bike rack with a T-track fitment and load your bikes.
The Dropracks Sport can support as many bikes as your car can safely carry.
It can also support e-bikes as long as their weight doesn't exceed the weight limit of your bike rack or car roof.
Pop into your local Halfords store for further advice and fitting support.
Fitting
The Dropracks Sport is a significant piece of kit and here at Halfords, we want to ensure that it's installed correctly every time. That's why we offer a full fitting service for £20.
Simply choose the fitting option during the checkout process and one of our colleagues will call you to discuss the best time for you to come in to store for your fitting.
They'll also walk you through the process so that you can fit the Dropracks Sport with confidence in the future.
If you want to fit the Dropracks Sport yourself, you can view the instruction manual here.