Halfords Roof Bar Fitting Service
---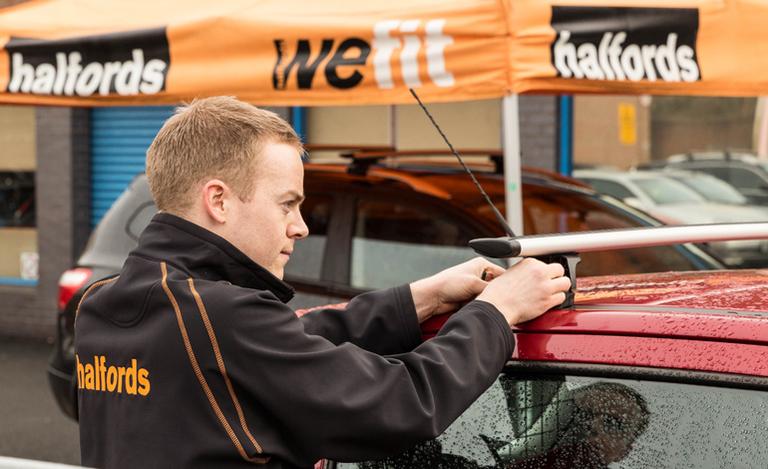 Need some extra storage room? Or maybe you're planning a trip with a roof box or roof-mounted bike rack. If so, you'll need some roof bars.
If you're not sure what sort of roof bars you need, check out our buyer's guide for a rundown of all the different types available.
Once you've decided, it's time to think about fitting. If you don't fancy doing it yourself, don't worry - we can fit your new roof bars at Halfords for added peace of mind for just £20/€24.
As well as fitting the bars, we'll assemble them out of the box and show you how to fit them yourself, so you can do it next time. If you'd like us to fit both your roof bars and a roof box or roof-mounted bike rack, we'll be happy to do that for just £35/€42.
How do I get my roof bars fitted?
If you're buying your roof bars in-store, just speak to one of our colleagues who'll be more than happy to help.

If you're buying your roof bars online, you can choose to have them fitted at a store to suit you. Just select 'roof bar fitting' when adding the bars to your basket, then select a time and date at your chosen store for fitting.

Please note: We can only fit roof bars purchased from Halfords, and any fitting is subject to vehicle inspection.

Shop Roof Bars
06/23