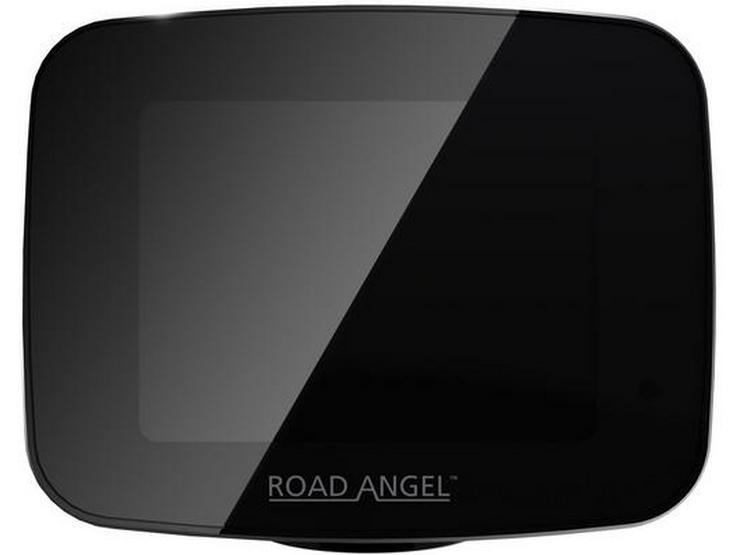 10 people are viewing now
5 purchases during last 48 hours
Variable speed limit compatible : Yes
Screen Size : 2.4"
Road Angel Pure
The
Road Angel Pure
delivers advanced speed camera detection for users. With ever-changing road speeds and speed cameras are dotted all over the UK it's very difficult to know what the actual road speed should be or where the cameras are. Don't worry the Road Angel Pure has you covered. Stay ahead of the rest and know the speed limits and speed cameras wherever you are, with visual and audible alerts, you will never unintendedly speed again!
Simply hook it up to your smartphone or PC to configure to your personal preferences with over the air updates via the built in SIM card to ensure you always have the latest alerts database which is constantly changing (safety camera vans, average speed cameras, fixed location and speed on green traffic lights) in addition to the changing black spots. Be aware of every camera, every speed limit and blackspot on your next journey, keeping you safe and legal every time you drive.
The Road Angel Pure provides you with a line of sight display so that you can watch the road ahead and be aware of speed limits, your actual speed, your average speed in average speed camera zones and now alerts you to the variable speed limits on Smart Motorways. Coming soon will be 'snap to road' to improve the accuracy of the alerts and warnings of Bus Lane cameras.
Road Angel Pure Extra Info
Roads and Cameras
Version 1.1
Full UK Road Coverage
Live data updates from Highways Agency
Smart Motorway compatible – updates every 60 seconds
Colour change display shows overspeed in peripheral vision
Live Camera information and temporary road speed limits
Live Camera Share
Road speed limits (quarterly updates via PC or Mac)
Regularly Firmware updates for new functionality (via PC or Mac)
Blackspot areas
Fixed Safety Cameras
Mobile Safety Cameras
Motorway Safety Cameras
School zones
Real time average speed calculations
Personalised over-speed alerts
In-built Laser gun detection
Product Features
2.4" Sunlight Readable TFT Display 320 x 240-pixel resolution
Touch Sensitive buttons for quick and easy use
Complete hands-free operation once docked in the car
Can be tailored to fit any vehicle (Car, LGV, HGV etc.)
Hardwired mode available – so always monitoring
Subscription service ensures up-to-the minute LIVE data, firmware and Road Speed Limits
Built in WiFi for Smartphone connectivity
Configurable by Smartphone (iOS and Android, PC and Mac)
Auto-dimming based on ambient light
Dimensions (WxHxD): 7.7cm x 5.7cm x 5cm
Features are subject to a subscription, please visit https://www.roadangelgroup.com/subscriptions for more information on the packages available
What's in the Box
Road Angel Pure Unit (Version 1.1)
Self-adhesive dash mount
USB Lead
240v Plug Adapter
Cleaning Cloth
Protective Pouch
Reset Pin
Dual Power Adapter
Quick Start Guide