Saphe Drive Mini Speed Camera Detector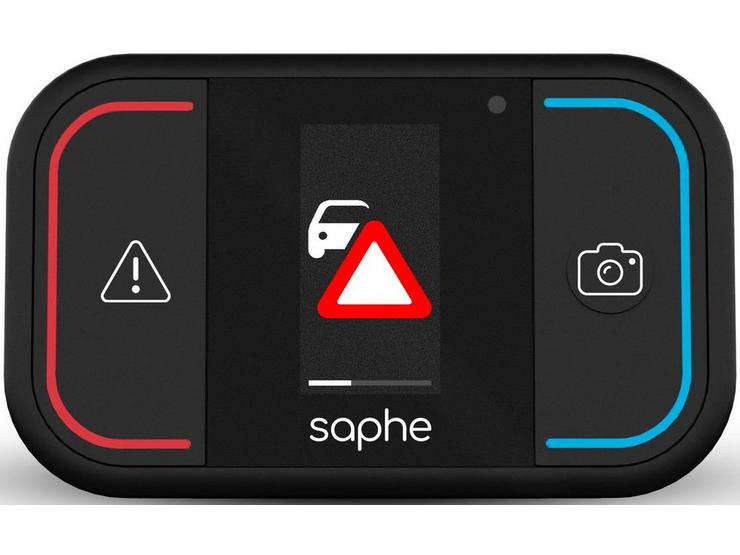 10 people are viewing now
5 purchases during last 48 hours
Saphe Drive Mini Speed Camera Detector
Speed Camera Alert : Yes
Full UK Road Coverage : Yes
GPS Location : Yes
Saphe Drive Mini Speed Camera Detector
Traffic data from +11,000,000 motorists in Europe
Warns you of all speed cameras & accidents
Starts up automatically
Easy installation & usage
Colour display that turns on to be alert
No subscriptions required
Warns you of hazards and dangers ahead
Works throughout Europe
Clear & Accurate Display
Avoid speeding fines and accidents with the Saphe Drive Mini Speed Camera Detector. With the colorful and clear display, you will be notified of speed controls or dangers on the roads ahead. The color display gives you an accurate indication of the distance to the event you are being warned about. Whether it's a speed camera, a car in the emergency lane, a section control, an accident or a completely different alarm. The display only shows the alarm icons when it applies and turns off again when the danger is over. That way, it does not take too much of your attention while driving.
Saphe Link App
The Saphe Link app allows you to tailor your Saphe Drive Mini Speed Camera Detector to your exact needs. You can turn alarm types on and off and customize sound settings. Saphe thus provides you with the most reliable alarms – at just the right time.
The display also indicates at start-up whether you are connected to the phone, how much power there is left on the device and the signal strength. Don't worry, if one of the three should fall out, the Saphe Drive Mini will warn you. With a Saphe Drive Mini you will become part of one of the largest European traffic community consisting of 900,000 users, who shares traffic data very quickly and efficiently.
Easy Installation & Usage
After you've downloaded the Saphe Link app, all you have to do is pair your new Saphe Drive Mini with your smartphone once and then everything runs automatically – if Bluetooth is turned on on your phone.
Easily mount your Saphe Drive Mini in your vehicle within sight and reach with the corresponding mounting kit and you're ready to go.