Workshop Tools Buyer's Guide
Whether it's tinkering with a bike or rebuilding a car, a fully-stocked garage is a must for any aspiring mechanic who fancies getting stuck into a bit of engineering. Here's our guide to workshop tools, and a few must-haves to get you started.
The tools
Individual hand tools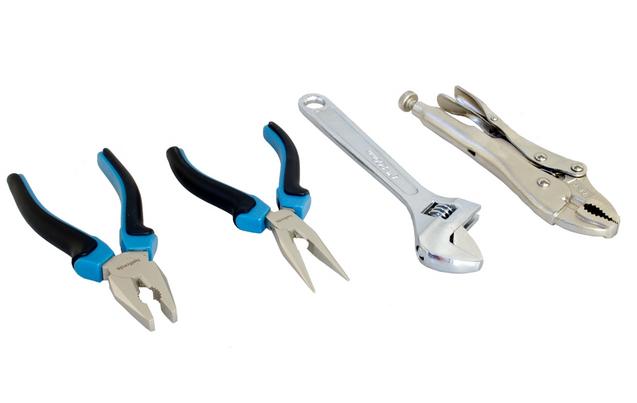 If you've just looking to do the odd job round the house rather than get stuck into your latest long-term DIY project, then a selection of individual tools may be a good option. From spanners to pliers, we've got the small jobs covered.
Shop hand tools
Tool kits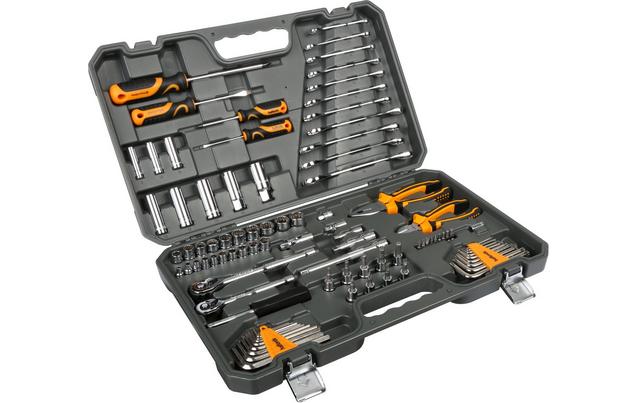 If you're looking to expand your DIY repertoire, then our tool kits will definitely come in handy at some point. From a set of hex keys for tweaking your bike's settings to comprehensive kits packed with hundreds of helpful tools for dismantling and rebuilding cars, we've got everything you could possibly need, all in one handy tool kit!
Shop tool kits
Socket sets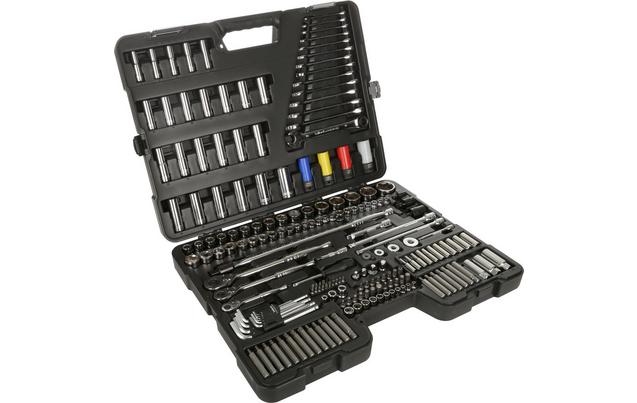 One of our best sellers, our famous socket sets are the perfect choice for both enthusiasts and serious mechanics. With some sets offering the basics and others covering every size of nut imaginable, you'll even find socket sets that include ratcheting spanners, breaker bars and screwdriver bits.
Shop socket sets
Modular trays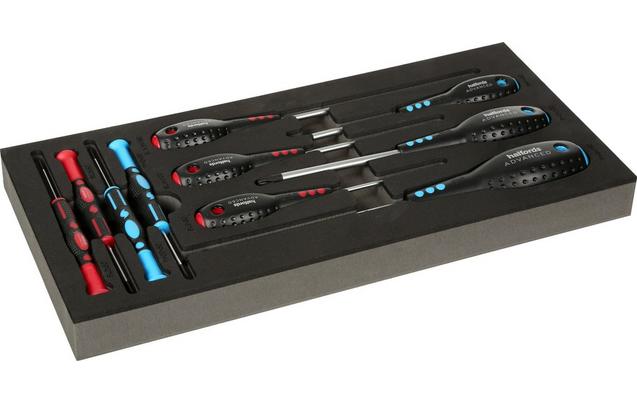 Our modular trays allow you to build your own tool kit. There are a wide variety to choose from, ranging from socket sets and combination spanner sets, to plier sets and screwdriver sets. They're also designed to fit perfectly inside our Halfords Advanced metal storage chests and cabinets, making it even easier for you to put together a tool kit that meets your needs.
Shop modular trays
Tool chests and cabinets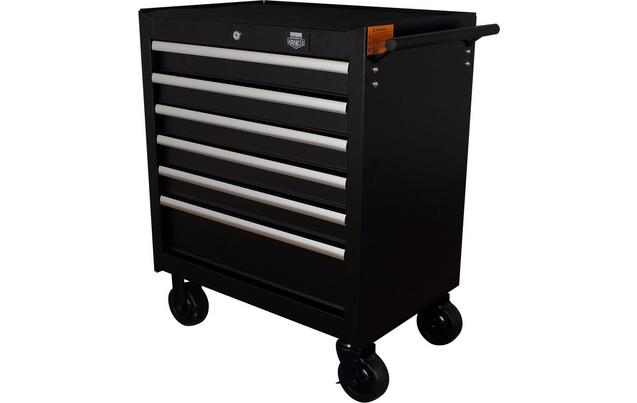 If you've bought individual tools or modular trays, or need somewhere to store your odds and ends, then you can't go wrong with some additional workshop storage. We stock a range of tool chests, toolboxes and cabinets suitable for garages and workshops of all sizes, as well as cabinet bundles for endless workshop organisation – no more hunting for missing components or tripping over loose tools!
Shop tool chests and cabinets
Our Halfords Advanced tool chests are packed with great features, including a clamshell lid with gas struts, soft-close drawers and a three-year guarantee. They're great for engineers of all skill levels and you can build your own tool set with our modular trays.
Shop advanced tool chests and cabinets
Toolboxes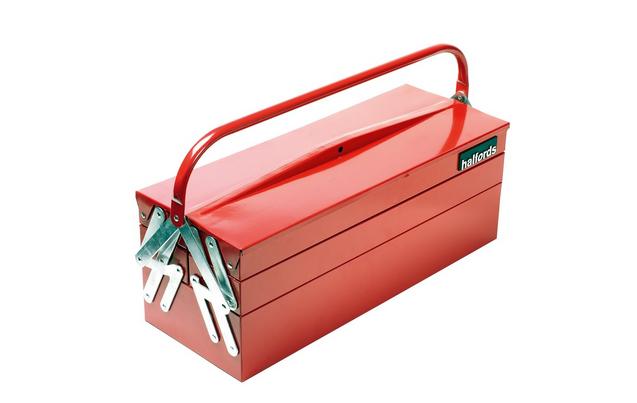 If you're always on the go or don't have space for a huge tool chest, then a simple toolbox will offer you the same organisation without clogging up storage space.
Shop toolboxes
Jacks and axle stands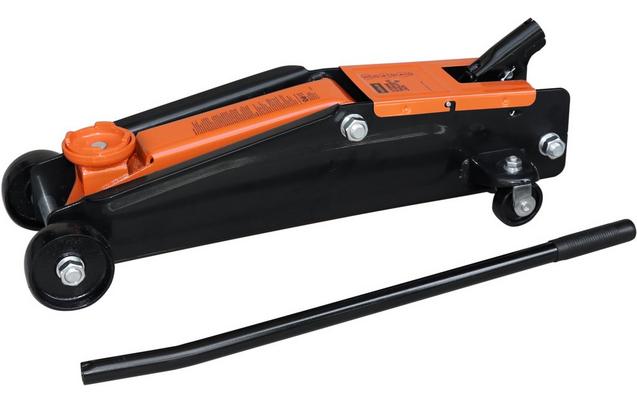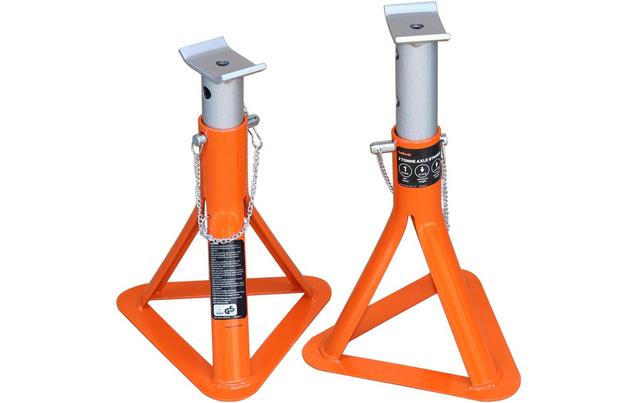 Whether it's checking your tyres for wear and tear, or worse, changing your wheel thanks to a puncture, then you'll need a way of lifting your car off the ground. We stock jacks for different vehicle types and weights, as well as axle stands to support the weight of your vehicle while you're working on it.
Remember to check your vehicle's weight before you buy any jacks or axle stands (you'll find your vehicle's weight in your owner's manual) and always use wheel chocks to prevent your vehicle from moving.
Shop jacks and axle stands
The brands Halfords Advanced
Our top-level tools and our flagship tool brand, Halfords Advanced tools are designed by experts, for experts. From premium materials to innovative and helpful design features, these tools are great for professionals, as well as enthusiasts who just love high quality workshop tools!
All Halfords Advanced tools also come with a lifetime guarantee, so you can be safe in the knowledge that your tools will be there when you need them,
Shop Halfords Advanced tools
Halfords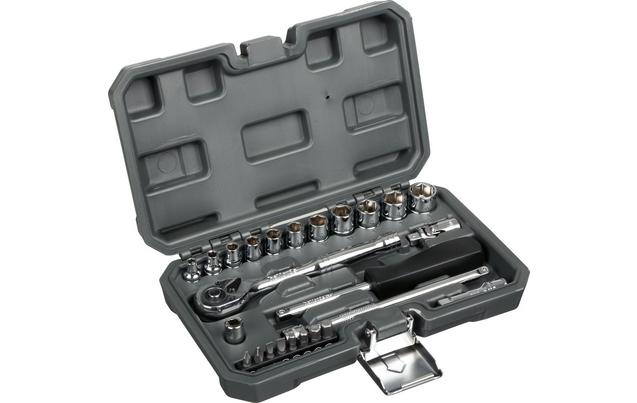 Our Halfords brand tools have been designed for a wide range of mechanical jobs and basic vehicle maintenance. Ideal for the keen DIY-er, you'll find a tool for every job and storage options to keep your tools in.
Shop Halfords tools
Halfords Essentials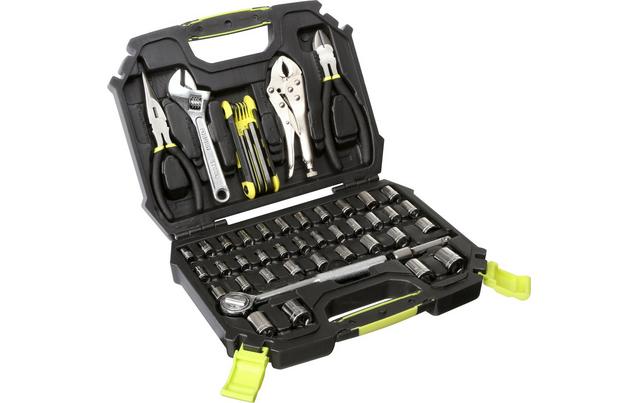 Halfords Essentials tools are ideal for general home and garage use. They're recommended for entry-level users and offer superb value for money.
Shop Halfords Essentials tools
Stanley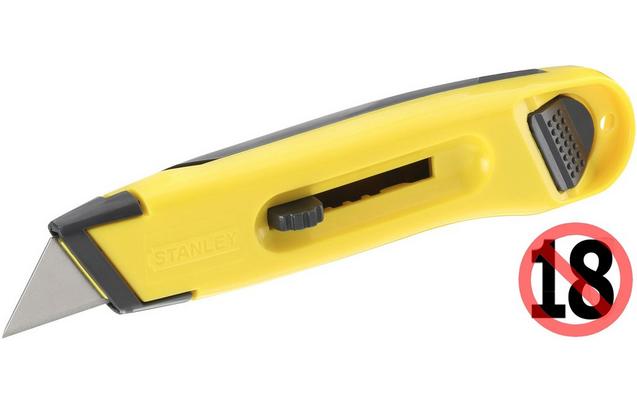 Stanley provides hardworking, innovative and powerful tools that you can trust to get the job done. Stanley tools have been developed with end-users in mind and have been honed to suit the needs of the modern user. We have a range of Stanley hand tools ideal for the DIY-er.
Shop Stanley tools
Sealey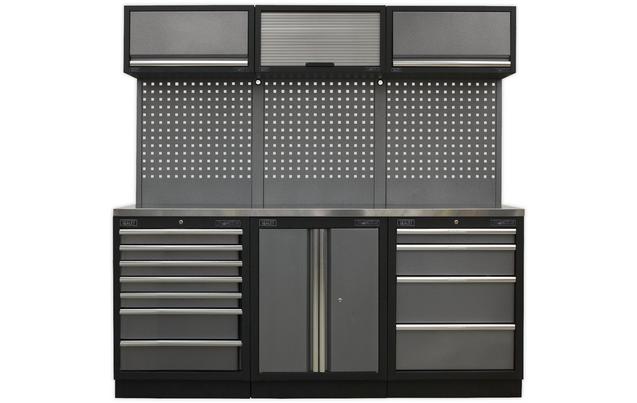 Sealey is known nationally and internationally as a leading brand of professional tools and workshop equipment. Made for the trade, the Sealey range is defined by traditional designs and proven workshop reliability. We have a range of Sealey products from hand tools to storage systems.
Shop Sealey tools
Bahco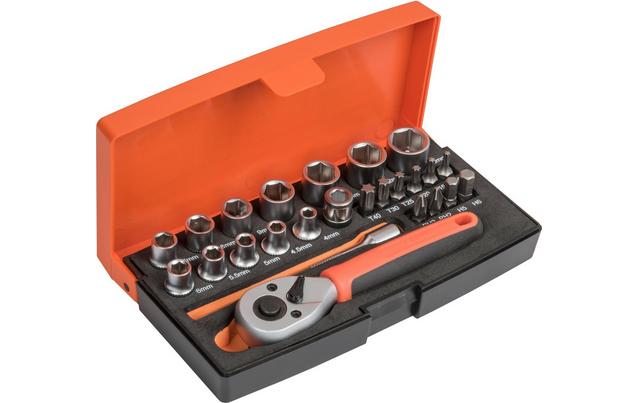 Bahco is a market-leading brand of professional hand-held tools. Craftsmen around the globe use the company's tools and have done so since 1886, when Bahco first began manufacturing saws. Our range of Bahco tools includes hand tools, lifting tools and metal storage.
Shop Bahco tools