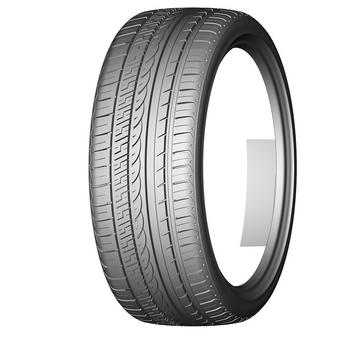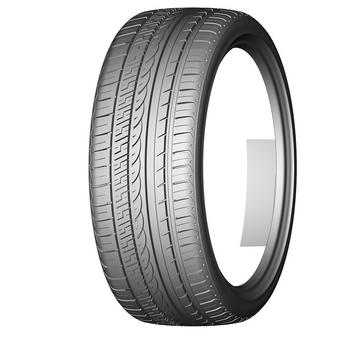 Price includes valve*, balance and environmental disposal of your old tyres - no hidden extras! *Specialist valves will incur an additional charge. Please enquire in centre.
Budget tyre
Good value
Consistent wear and great grip
summer
Autogrip
Autogrip provide quality tyres worldwide. They specialise in world class research & development, design and manufacturing across a full range of high performance car, van, 4x4 and truck. They produce over 10 million tyres per year and also specialise in ultra-high performance tyres up to 32inch.
Grip 200
Autogrip Grip 200 is a value tyre.
Other tyres in this range
Tyre Variation
Features
Availability
Price
Autogrip Grip 200 (245/40 R18 97W) RFT XL 72CE
summer

run-flat
In Stock
£106.99
Autogrip Grip 200 (225/45 R17 94W) RFT XL 72CE
summer

run-flat
In Stock
£96.99
Autogrip Grip 200 (215/35 R19 85W) RFT XL 72EE
summer

run-flat
Out of Stock
£55.99
Autogrip Grip 200 (195/55 R16 91V) XL 72CE
summer
Out of Stock
£53.99
Autogrip Grip 200 XL (245/35 R19 93W)
summer
Out of Stock
£77.99
Autogrip Grip 200 (245/45 R18 100W) RFT XL 72CE
summer

run-flat
In Stock
£108.99
Autogrip Grip 200 (275/30 R20 97W) RFT XL 73CE
summer

run-flat
Out of Stock
£154.99
Autogrip Grip 200 (225/45 R17 94W) XL 72CE
summer
Out of Stock
£51.99
Autogrip Grip 200 XL (245/40 R18 97W)
summer
Out of Stock
£67.99
Autogrip Grip 200 (205/45 R17 88W) RFT XL 72EC
summer

run-flat
Out of Stock
£91.99
Autogrip Grip 200 (215/35 R19 85W) XL 72EE
summer
Out of Stock
£58.99
Autogrip Grip 200 XL (225/35 R19 88W)
summer
In Stock
£67.99
Autogrip Grip 200 (225/45 R18 95W) RFT XL 72CE
summer

run-flat
In Stock
£104.99
Autogrip Grip 200 XL (245/45 R18 100W)
summer
Out of Stock
£71.99
Autogrip Grip 200 (205/45 R17 88W) XL 72EE
summer
Out of Stock
£53.99
Autogrip Grip 200 (215/50 R17 95W) RFT XL 72CE
summer

run-flat
Out of Stock
£71.99
Autogrip Grip 200 (175/65 R14 82H) 70EE
summer
In Stock
£38.99
Autogrip Grip 200 XL (225/40 R18 92W)
summer
Out of Stock
£53.99
Autogrip Grip 200 (225/50 R17 98W) RFT XL 72CE
summer

run-flat
Out of Stock
£102.99
Autogrip Grip 200 (215/50 R17 95W) XL 72CE
summer
Out of Stock
£55.99
Autogrip Grip 200 (205/50 R17 93W) RFT XL 72CE
summer

run-flat
Out of Stock
£95.99
Autogrip Grip 200 (175/70 R14 84H) 70EE
summer
Low Stock
£45.99
Autogrip Grip 200 XL (225/45 R18 95W)
summer
In Stock
£60.99
Autogrip Grip 200 (225/55 R17 101W) RFT XL 72CE
summer

run-flat
Out of Stock
£99.99
Autogrip Grip 200 (215/55 R16 97W) RFT XL 72CE
summer

run-flat
Out of Stock
£53.99
Autogrip Grip 200 (205/50 R17 93W) XL 72CE
summer
In Stock
£54.99
Autogrip Grip 200 (185/60 R15 84H) 70EE
summer
Out of Stock
£42.99
Autogrip Grip 200 XL (225/50 R17 98W)
summer
Out of Stock
£64.99
Autogrip Grip 200 (215/55 R16 97W) XL 72CE
summer
In Stock
£53.99
Autogrip Grip 200 (235/35 R19 92W) RFT XL 72CE
summer

run-flat
Out of Stock
£97.99
Autogrip Grip 200 (205/55 R16 91V)
summer
Out of Stock
£43.99
Autogrip Grip 200 (185/60 R15 88H) 71EC
summer
Out of Stock
£42.99
Autogrip Grip 200 XL (225/55 R17 101W)
summer
In Stock
£63.99
Autogrip Grip 200 (215/55 R17 98W) RFT XL 72CE
summer

run-flat
Out of Stock
£59.99
Autogrip Grip 200 (235/40 R18 95W) RFT XL 72CE
summer

run-flat
In Stock
£91.99
Autogrip Grip 200 (205/55 R16 91V) RFT 71CE
summer

run-flat
Out of Stock
£67.99
Autogrip Grip 200 (185/70 R14 88H) 70EE
summer
In Stock
£51.99
Autogrip Grip 200 XL (235/35 R19 92W)
summer
Low Stock
£69.99
Autogrip Grip 200 (215/55 R17 98W) XL 72CE
summer
Out of Stock
£55.99
Autogrip Grip 200 (235/45 R17 97W) RFT XL 72CE
summer

run-flat
Out of Stock
£61.99
Autogrip Grip 200 (205/55 R16 91V) RFT 71EE
summer

run-flat
Out of Stock
£75.99
Autogrip Grip 200 (195/50 R15 82V)
summer
In Stock
£44.99
Autogrip Grip 200 XL (235/40 R18 95W)
summer
Out of Stock
£56.99
Autogrip Grip 200 (225/35 R19 88W) RFT XL 72EE
summer

run-flat
Out of Stock
£121.99
Autogrip Grip 200 (235/45 R17 97W) XL 72CE
summer
Low Stock
£56.99
Autogrip Grip 200 (215/35 R18 84W) RFT XL 72EE
summer

run-flat
Out of Stock
£73.99
Autogrip Grip 200 (195/55 R15 85V)
summer
Out of Stock
£45.99
Autogrip Grip 200 (225/40 R18 92W) RFT XL 72CE
summer

run-flat
Low Stock
£99.99
Autogrip Grip 200 (245/35 R19 93W) RFT XL 72CE
summer

run-flat
Out of Stock
£126.99
Autogrip Grip 200 (215/35 R18 84W) XL 72EE
summer
Low Stock
£71.99
Autogrip Grip 200 (195/55 R16 91V) RFT XL 72CE
summer

run-flat
Out of Stock
£86.99
Autogrip Grip 200 (205/45 R17 88W) RFT XL 72EE
summer

run-flat
In Stock
£97.99
Autogrip Grip 200 (225/55 R17 101W) RFT XL 72EE
summer

run-flat
In Stock
£97.99
Autogrip Grip 200 (225/50 R17 98W) RFT XL 72EE
summer

run-flat
In Stock
£102.99
Autogrip Grip 200 (195/55 R16 91V) RFT XL 71EE
summer

run-flat
In Stock
£87.99
Autogrip Grip 200 (215/45 R17 91W) XL 72CE
summer
In Stock
£53.99