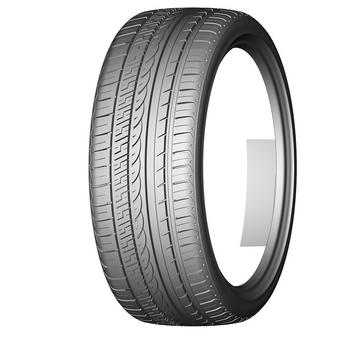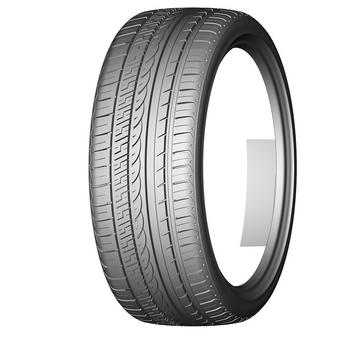 15% off
4 tyres when using our mobile fitting service.
Enter code:
BF15 at checkout
*Subject to availability.
T&Cs apply
Budget tyre
Good value
Consistent wear and great grip
summer
Autogrip
Autogrip provide quality tyres worldwide. They specialise in world class research & development, design and manufacturing across a full range of high performance car, van, 4x4 and truck. They produce over 10 million tyres per year and also specialise in ultra-high performance tyres up to 32inch.
Grip 200
Autogrip Grip 200 is a value tyre.
Other tyres in this range
Tyre Variation
Features
Availability
Price
Autogrip Grip 200 (245/40 R18 97W) RFT XL 72CE
summer

run-flat
Out of Stock
£111.99
Autogrip Grip 200 (225/45 R17 94W) RFT XL 72CE
summer

run-flat
Low Stock
£103.99
Autogrip Grip 200 (215/35 R19 85W) RFT XL 72EE
summer

run-flat
Out of Stock
£69.99
Autogrip Grip 200 (195/55 R16 91V) XL 72CE
summer
Out of Stock
£47.99
Autogrip Grip 200 XL (245/35 R19 93W)
summer
Out of Stock
£64.99
Autogrip Grip 200 (245/45 R18 100W) RFT XL 72CE
summer

run-flat
Out of Stock
£98.99
Autogrip Grip 200 (275/30 R20 97W) RFT XL 73CE
summer

run-flat
Out of Stock
£154.99
Autogrip Grip 200 (225/45 R17 94W) XL 72CE
summer
Out of Stock
£43.99
Autogrip Grip 200 XL (245/40 R18 97W)
summer
Out of Stock
£50.99
Autogrip Grip 200 (205/45 R17 88W) RFT XL 72EC
summer

run-flat
Out of Stock
£91.99
Autogrip Grip 200 (215/35 R19 85W) XL 72EE
summer
Out of Stock
£74.99
Autogrip Grip 200 XL (225/35 R19 88W)
summer
Out of Stock
£52.99
Autogrip Grip 200 (225/45 R18 95W) RFT XL 72CE
summer

run-flat
In Stock
£102.99
Autogrip Grip 200 XL (245/45 R18 100W)
summer
Out of Stock
£64.99
Autogrip Grip 200 (205/45 R17 88W) XL 72EE
summer
In Stock
£48.99
Autogrip Grip 200 (215/50 R17 95W) RFT XL 72CE
summer

run-flat
Out of Stock
£71.99
Autogrip Grip 200 (175/65 R14 82H) 70EE
summer
Out of Stock
£34.99
Autogrip Grip 200 XL (225/40 R18 92W)
summer
Out of Stock
£46.99
Autogrip Grip 200 (225/50 R17 98W) RFT XL 72CE
summer

run-flat
Out of Stock
£102.99
Autogrip Grip 200 (215/50 R17 95W) XL 72CE
summer
Out of Stock
£48.99
Autogrip Grip 200 (205/50 R17 93W) RFT XL 72CE
summer

run-flat
Out of Stock
£92.99
Autogrip Grip 200 (175/70 R14 84H) 70EE
summer
In Stock
£41.99
Autogrip Grip 200 XL (225/45 R18 95W)
summer
Out of Stock
£48.99
Autogrip Grip 200 (225/55 R17 101W) RFT XL 72CE
summer

run-flat
Out of Stock
£107.99
Autogrip Grip 200 (215/55 R16 97W) RFT XL 72CE
summer

run-flat
Out of Stock
£53.99
Autogrip Grip 200 (205/50 R17 93W) XL 72CE
summer
Out of Stock
£46.99
Autogrip Grip 200 (185/60 R15 84H) 70EE
summer
Out of Stock
£37.99
Autogrip Grip 200 XL (225/50 R17 98W)
summer
Out of Stock
£52.99
Autogrip Grip 200 (215/55 R16 97W) XL 72CE
summer
Out of Stock
£45.99
Autogrip Grip 200 (235/35 R19 92W) RFT XL 72CE
summer

run-flat
Out of Stock
£82.99
Autogrip Grip 200 (205/55 R16 91V)
summer
Out of Stock
£39.99
Autogrip Grip 200 (185/60 R15 88H) 71EC
summer
Out of Stock
£41.99
Autogrip Grip 200 XL (225/55 R17 101W)
summer
Out of Stock
£55.99
Autogrip Grip 200 (215/55 R17 98W) RFT XL 72CE
summer

run-flat
Out of Stock
£59.99
Autogrip Grip 200 (235/40 R18 95W) RFT XL 72CE
summer

run-flat
Out of Stock
£85.99
Autogrip Grip 200 (205/55 R16 91V) RFT 71CE
summer

run-flat
Out of Stock
£67.99
Autogrip Grip 200 (185/70 R14 88H) 70EE
summer
In Stock
£46.99
Autogrip Grip 200 XL (235/35 R19 92W)
summer
Out of Stock
£72.99
Autogrip Grip 200 (215/55 R17 98W) XL 72CE
summer
Out of Stock
£50.99
Autogrip Grip 200 (235/45 R17 97W) RFT XL 72CE
summer

run-flat
Out of Stock
£66.99
Autogrip Grip 200 (205/55 R16 91V) RFT 71EE
summer

run-flat
Out of Stock
£82.99
Autogrip Grip 200 (195/50 R15 82V)
summer
Out of Stock
£38.99
Autogrip Grip 200 XL (235/40 R18 95W)
summer
Out of Stock
£47.99
Autogrip Grip 200 (225/35 R19 88W) RFT XL 72EE
summer

run-flat
Out of Stock
£94.99
Autogrip Grip 200 (235/45 R17 97W) XL 72CE
summer
In Stock
£49.99
Autogrip Grip 200 (215/35 R18 84W) RFT XL 72EE
summer

run-flat
Out of Stock
£77.99
Autogrip Grip 200 (195/55 R15 85V)
summer
Out of Stock
£39.99
Autogrip Grip 200 (225/40 R18 92W) RFT XL 72CE
summer

run-flat
Out of Stock
£94.99