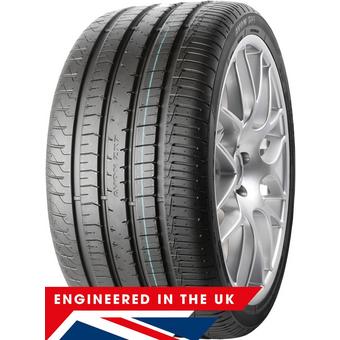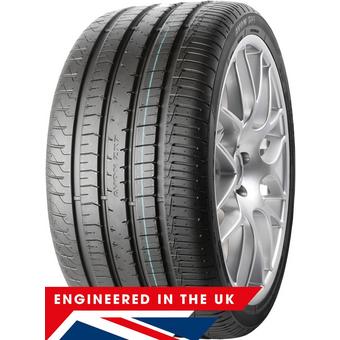 Price includes valve*, balance and environmental disposal of your old tyres - no hidden extras! *Specialist valves will incur an additional charge. Please enquire in centre.
Engineed in the UK
Outstanding grip, handling and braking
Rim flange protector for alloys
summer
Out of Stock
Avon
Avon is an outstanding quality tyre brand, providing excellent performance at a reasonable price. They have tyres suitable for a wide array of vehicles, which are all made to exact standards for every element they are designed to perform in. Avon is a UK brand with over 100 years experience which, although now part of the worldwide Cooper tyres brand, still has much of the production here in the UK. It is one of the most reliable tyre brands available and is very popular among fleet companies for the mileage it provides and the value for money.
ZX7
The ZX7 is Avon's newest range in ultra high performance tyres for SUV's and 4x4's. The ZX7 comes with a noise suppressing feature in the tread groves and also rim protection.
Other tyres in this range
Tyre Variation
Features
Availability
Price
Avon ZX7 (225/45 R19 96Y) XL 69CA
summer
Out of Stock
£181.99
Avon ZX7 (235/55 R18 100V)
summer
Low Stock
£125.99
Avon ZX7 (255/50 R19 103W)
summer
Out of Stock
£162.99
Avon ZX7 (225/55 R18 98V)
summer
Out of Stock
£124.99
Avon ZX7 (235/55 R19 101W)
summer
Out of Stock
£163.99
Avon ZX7 (255/50 R19 107W) XL 71BA
summer
Out of Stock
£120.99
Avon ZX7 (225/60 R17 99V) 69EA
summer
Out of Stock
£124.99
Avon ZX7 (235/55 R19 105W) XL 69CA
summer
Out of Stock
£165.99
Avon ZX7 XL (235/60 R18 107V)
summer
Out of Stock
£131.99
Avon ZX7 (255/55 R20 110Y) XL 71BA
summer
Out of Stock
£201.99
Avon ZX7 XL (275/45 R20 110Y)
summer
Out of Stock
£182.99
Avon ZX7 (225/60 R18 100H)
summer
Out of Stock
£127.99
Avon ZX7 (235/60 R16 100H)
summer
Out of Stock
£98.99
Avon ZX7 XL (235/65 R17 108V)
summer
Out of Stock
£115.99
Avon ZX7 XL (285/45 R19 111W)
summer
Out of Stock
£181.99
Avon ZX7 (225/65 R17 102H)
summer
Out of Stock
£106.99
Avon ZX7 (255/65 R17 110H)
summer
Out of Stock
£128.99
Avon ZX7 (235/60 R18 103V)