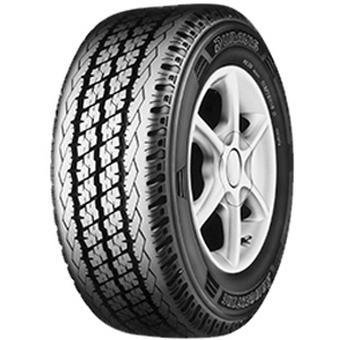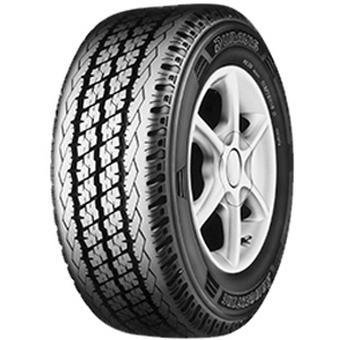 15% off
4 tyres when using our mobile fitting service.
Enter code:
BF15 at checkout
*Subject to availability.
T&Cs apply
Up to £40 off an MOT & Service with 2 or more tyres
Add both to basket or recieve a code via email after fitting. T&Cs apply
Light truck and van drivers can enjoy better handling, safety and ride comfort with Bridgestone's Duravis R630.
summer

Bridgestone

tyres fully fitted
The Duravis R630 provides a smooth, comfortable ride for light trucks and vans. This sturdy tyre is constructed for intensive commercial use, with reinforced sidewalls to protect against kerb abrasion, and stone ejector grooves to prevent casing damage. The R630 features an advanced tread pattern which aids water evacuation, grip, and handling on both wet and dry surfaces.
Bridgestone Duravis R630 extra information
Premium quality van and light truck tyre
Comfortable and quiet ride
Extremely durable - designed for heavy use
Other tyres in this range
Tyre Variation
Features
Availability
Price
Bridgestone Duravis R630 235/65 R16 115/113R
summer
Out of Stock
£139.99
Bridgestone Duravis R630 175/75 R14 99/98T FZ
summer
Out of Stock
£124.99
Bridgestone Duravis R630 195/65 R16 104/102R
summer
Out of Stock
£128.99
Bridgestone Duravis R630 195/75 R16 107/105R
summer
In Stock
£106.99
Bridgestone Duravis R630 205/70 R15 106/104R
summer
Out of Stock
£123.99
Bridgestone Duravis R630 215/65 R16 109/107R
summer
Out of Stock
£77.99
Bridgestone Duravis R630 215/70 R15 109/107S
summer
Out of Stock
£104.99
Bridgestone Duravis R630 225/70 R15 112/110S
summer
Out of Stock
£108.99
Bridgestone Duravis R630 205/75 R16 110/108R FZ
summer
Out of Stock
£133.99
Bridgestone Duravis R630 205/75 R16 110/108R FZ
summer
Out of Stock
£105.99