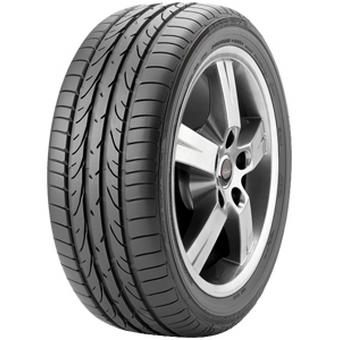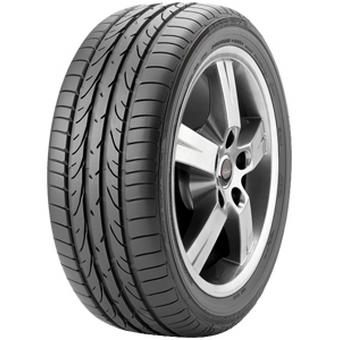 Price includes valve*, balance and environmental disposal of your old tyres - no hidden extras! *Specialist valves will incur an additional charge. Please enquire in centre.
The Potenza RE050 offers the best performance, handling and stability of all tyres in the Bridgestone range. Designed for sports cars and premium vehicles.
summer
Out of Stock
Bridgestone's Potenza RE050 is the most luxurious tyre in the Potenza range, offering maximum levels of performance, handling and stability. The Potenza RE050 is the Original Equipment supplier for a number of supercar brands including Ferrari, Porsche, Aston Martin, BMW, Audi, Lexus and Mercedes Benz.
Bridgestone Potenza RE050 extra information
Bridgestone's best performance tyre
Designed for sports cars and luxury vehicles
Powerful traction, handling and stability
Superior handling in wet and dry conditions
Other tyres in this range
Tyre Variation
Features
Availability
Price
Bridgestone Potenza RE050 RG MO PZ (215/45 R17 87V)
summer

mo
Out of Stock
£120.99
Bridgestone Potenza RE050 RG RFT MOE JZ (265/40 R18 97Y)
Out of Stock
£177.99
Bridgestone Potenza RE050 RG MO PZ (245/45 R18 96Y)
summer

mo
In Stock
£130.99
Bridgestone Potenza RE050 RG RFT MOE LZ (215/45 R17 87V)
Out of Stock
£170.99
Bridgestone Potenza RE050 RG MZ (215/45 R17 87W)
summer
Out of Stock
£135.99
Bridgestone Potenza RE050 RG RFT XL CZ (245/45 R18 100H)
summer

run-flat
Out of Stock
£125.99
Bridgestone Potenza RE050 EZ (225/45 R17 90W)
summer
Out of Stock
£106.99
Bridgestone Potenza RE050 RG RFT * DZ (245/45 R17 95Y)
summer

run-flat
In Stock
£172.99
Bridgestone Potenza RE050 RG WZ (235/45 R17 94Y)
summer
Out of Stock
£96.99
Bridgestone Potenza RE050 RG XL MO AZ (245/45 R18 100Y)
summer

mo
Out of Stock
£140.99
Bridgestone Potenza RE050 RG RFT *BMW DZ (245/45 R17 95W)
Low Stock
£165.99
Bridgestone Potenza RE050 I RG RFT *BMW (225/50 R16 92W)
Low Stock
£145.99
Bridgestone Potenza RE050 RG XL MO Z (255/40 R19 ZR)
summer

mo
Out of Stock
£203.99
Bridgestone Potenza RE050 RG RFT *BMW DZ (245/50 R17 99W)
In Stock
£190.99
Bridgestone Potenza RE050 RFT AOE CZ (225/50 R17 94W)
In Stock
£150.99
Bridgestone Potenza RE050 RG RFT *BMW EZ (225/50 R17 94W)
In Stock
£156.99
Bridgestone Potenza RE050 XL MO XZ (255/40 R19 100Y)
summer

mo
Low Stock
£151.99
Bridgestone Potenza RE050 RG ECO MO YZ (255/45 R18 99Y)
summer

mo
Out of Stock
£170.99
Bridgestone Potenza RE050 RG RFT *BMW EZ (225/50 R17 94Y)
In Stock
£154.99
Bridgestone Potenza RE050 RG RFT EZ (245/45 R18 96Y)
summer

run-flat
Out of Stock
£189.99
Bridgestone Potenza RE050 RG RFT MOE JZ (245/45 R18 96Y)
Out of Stock
£173.99
Bridgestone Potenza RE050 (175/55 R15 77V) 69FA
summer
Out of Stock
£90.99