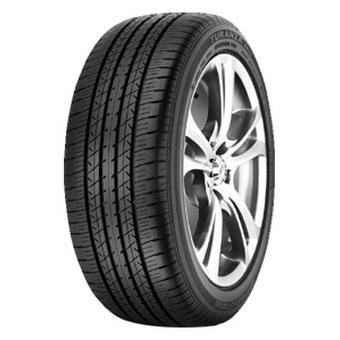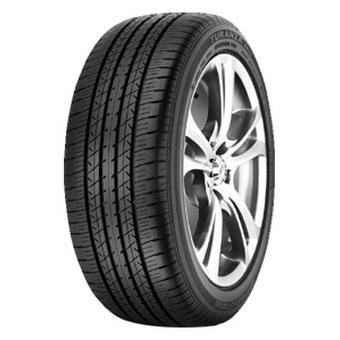 Up to £40 off an MOT & Service with 2 or more tyres
Add both to basket or recieve a code via email after fitting. T&Cs apply
Engineered for luxury performance cars, the Bridgestone Turanza ER33 features the latest tyre technology for a comfortable and safe ride.
summer
Guarantee a comfortable, safe and smooth ride with Bridgestone's Turanza ER33 tyre. Suitable for luxury sports cars and performance vehicles, the Turanza ER33 is a quality summer tyre that features the latest tread technology, and is optimised to reduce road noise. It also offers excellent braking capacity and handling in wet conditions. Please note that this tyre is not suitable for freezing temperatures.
Bridgestone Turanza ER33 extra information
Premium summer tyre for sporty vehicles
Smooth, comfortable and quiet ride
Good handling
Reduced road noise
Other tyres in this range
Tyre Variation
Features
Availability
Price
Bridgestone Turanza ER33 (245/45 R19 98Y) FZ 71EC
summer
Out of Stock
£198.99
Bridgestone Turanza ER33 (255/35 R18 90Y) CZ 71FC
summer
In Stock
£129.99
Bridgestone Turanza ER33 (215/50 R17 91V) 68EC
summer
Low Stock
£111.99
Bridgestone Turanza ER33 DZ RHD (205/60 R16 92V)
summer
Low Stock
£122.99
Bridgestone Turanza ER33 (225/45 R17 91W) RFT VZ 70EC
summer

run-flat
In Stock
£100.99
Bridgestone Turanza ER33 FZ LHD (255/40 R18 95Y)
summer
Out of Stock
£192.99
Bridgestone Turanza ER33 (235/45 R18 94Y) 70EB
summer
Out of Stock
£155.99
Bridgestone Turanza ER33 GZ RHD (225/40 R18 88Y)
summer
In Stock
£97.99
Bridgestone Turanza ER33 (235/45 R18 94Y) LHD 70EB
summer
In Stock
£124.99
Bridgestone Turanza ER33 JZ RHD (245/45 R18 96W)
summer
Out of Stock
£154.99
Bridgestone Turanza ER33 KZ (205/55 R16 91V)
summer
Out of Stock
£71.99
Bridgestone Turanza ER33 (245/45 R19 102Y) XL 71EC
summer
Low Stock
£173.99
Bridgestone Turanza ER33 KZ LHD (235/50 R18 97W)
summer
Out of Stock
£138.99
Bridgestone Turanza ER33 (245/45 R19 102Y) XL FZ 72EC
summer
Out of Stock
£191.99
Bridgestone Turanza ER33 LZ RHD (225/50 R17 94W)
summer
Out of Stock
£135.99
Bridgestone Turanza ER33 (245/45 R19 98Y) 71EC
summer
Out of Stock
£181.99
Bridgestone Turanza ER33 (245/40 R18 93Y) RFT EZ
summer

run-flat
Out of Stock
£143.99
Bridgestone Turanza ER33 (235/45 R18 94Y) LZ RHD
summer
Out of Stock
£151.99
Bridgestone Turanza ER33 (245/45 R19 98Y)
summer
In Stock
£174.99