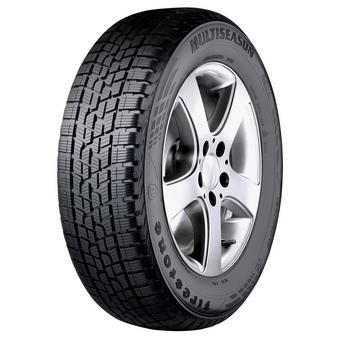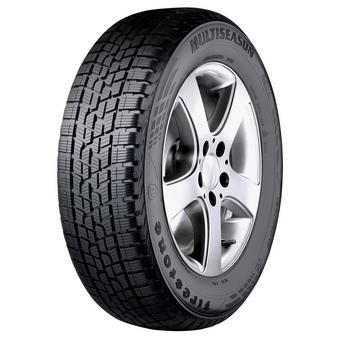 Price includes valve*, balance and environmental disposal of your old tyres - no hidden extras! *Specialist valves will incur an additional charge. Please enquire in centre.
Firestone's Multiseason tyre is designed to give you the convenience of a single set of tyres all year round so the weather never catches you out. The Multiseason tyre is also compliant with winter-tyre legislation in the relevant countries.
Out of Stock
These days, you never know what's around the corner. But even if you can't control the weather, you can at least control what tyres you put on your car. Firestone's Multiseason promises exactly that: a tyre that is built to perform all year round, even where winter tyres are required by law. So you can enjoy the convenience and peace of mind of a single set of tyres you know will be up to the task, whatever the forecast.
Multiseason extra information
Mid-range great value tyre
Excellent performance in wet and dry
Quiet and fuel efficient
Other tyres in this range
Tyre Variation
Features
Availability
Price
Firestone Multiseason (175/70 R14 84T)
Out of Stock
£63.99
Firestone Multiseason (205/55 R16 91H)
Out of Stock
£62.99
Firestone Multiseason (185/55 R15 82H)
In Stock
£69.99
Firestone Multiseason (205/60 R16 92H)
Out of Stock
£80.99
Firestone Multiseason (155/65 R14 75T)
Out of Stock
£48.99
Firestone Multiseason (185/60 R14 82H)
Out of Stock
£56.99
Firestone Multiseason (205/65 R15 94H)
Out of Stock
£75.99
Firestone Multiseason (185/65 R14 86T)
Out of Stock
£57.99
Firestone Multiseason (155/70 R13 75T)
Out of Stock
£49.99
Firestone Multiseason XL (185/60 R15 88H)
Low Stock
£63.99
Firestone Multiseason (185/65 R15 88H)
Out of Stock
£61.99
Firestone Multiseason (155/80 R13 79T)
Out of Stock
£50.99
Firestone Multiseason XL (205/55 R16 94V)
Out of Stock
£61.99
Firestone Multiseason (195/50 R15 82H)
Out of Stock
£57.99
Firestone Multiseason (165/65 R14 79T)
Low Stock
£49.99
Firestone Multiseason XL (215/55 R16 97V)
Low Stock
£103.99
Firestone Multiseason (195/55 R15 85H)
Out of Stock
£77.99
Firestone Multiseason (165/70 R14 81T)
Out of Stock
£53.99
Firestone Multiseason XL (215/60 R16 99H)
Out of Stock
£91.99
Firestone Multiseason (195/55 R16 87H)
Out of Stock
£80.99
Firestone Multiseason (175/65 R14 82T)
In Stock
£50.99
Firestone Multiseason XL (225/55 R16 99V)
Low Stock
£114.99
Firestone Multiseason (195/60 R15 88H)
Out of Stock
£63.99
Firestone Multiseason (175/65 R15 84T)
Out of Stock
£61.99
Firestone Multiseason (195/65 R15 91H)
Out of Stock
£55.99
Firestone Multiseason (175/70 R13 82T)
Out of Stock
£55.99