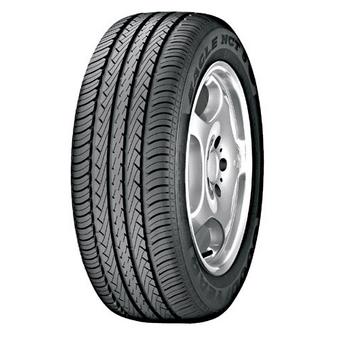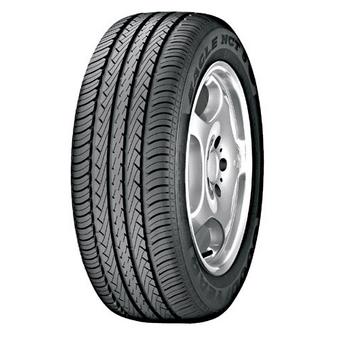 Up to £50 off your next Halfords Purchase*
Voucher amount subject to rim size and quantity purchased *T&Cs apply
Price includes valve*, balance and environmental disposal of your old tyres - no hidden extras! *Specialist valves will incur an additional charge. Please enquire in centre.
Good quality tyre with long heritage
Improved fuel consumption
Good grip in wet
summer

run-flat
Reduced fuel consumption and increased mileage.
Other tyres in this range
Tyre Variation
Features
Availability
Price
Goodyear Eagle NCT5 ASYM ROF *BMW (205/50 R17 89W)
Out of Stock
£145.99
Goodyear Eagle NCT5 FP ROF BMW WSW (285/45 R21 109W)
Out of Stock
£545.99
Goodyear Eagle NCT5 ASYM ROF *BMW (225/40 R18 88W)
In Stock
£122.99
Goodyear Eagle NCT5 ASYM ROF *BMW (225/40 R18 88Y)
Out of Stock
£126.99
Goodyear Eagle NCT5 ASYM ROF *BMW (225/50 R17 94W)
Out of Stock
£168.99
Goodyear Eagle NCT5 ASYM ROF *BMW (225/50 R17 94Y)
In Stock
£153.99
Goodyear Eagle NCT5 (225/40 R18 88Y) FP ROF *BMW 70EB
In Stock
£105.99
Goodyear Eagle NCT5 ASYM ROF *BMW (245/45 R17 95Y)
In Stock
£190.99
Goodyear Eagle NCT5 ASYM FP ROF * (225/45 R17 91W)
summer

run-flat
Out of Stock
£119.99
Goodyear Eagle NCT5 EMT * (205/55 R16 91V)
summer

run-flat
Out of Stock
£89.99
Goodyear Eagle NCT5 ASYM FP ROF *BMW (225/45 R17 91V)
Out of Stock
£116.99
Goodyear Eagle NCT5 EMT *BMW (255/50 R21 106W)
In Stock
£429.99
Goodyear Eagle NCT5 ASYM ROF * (245/40 R18 93Y)
summer

run-flat
In Stock
£165.99
Goodyear Eagle NCT5 EMT *BMW (285/45 R21 109W)
In Stock
£480.99
Goodyear Eagle NCT5 ASYM ROF *BMW (205/45 R18 86Y)
In Stock
£152.99
Goodyear Eagle NCT5 FP ROF BMW WSW (255/50 R21 106W)
In Stock
£500.99
Goodyear Eagle NCT5 ASYM ROF *BMW (205/50 R17 89V)
Out of Stock
£161.99
Goodyear Eagle NCT5 (245/45 R17 95Y) ROF *BMW
summer

run-flat
Low Stock
£156.99