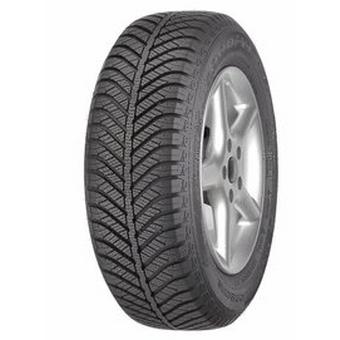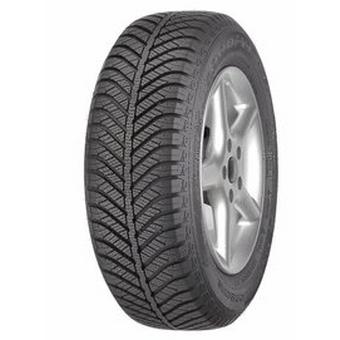 15% off
4 tyres when using our mobile fitting service.
Enter code:
BF15 at checkout
*Subject to availability.
T&Cs apply
Up to £80 Love2Shop vouchers with 2 or more All Season tyres*
*T&Cs apply
This is an all season performance tyre
Good quality tyre with long heritage
Extra grip in all conditions
all-season

ao
The Vector 4Seasons is a convincing all-season tyre with well-balanced, safe driving performances and good steering response in all weather conditions. It features stable lateral guidance and short braking distances on snow. Safe in aquaplaning.
Other tyres in this range
Tyre Variation
Features
Availability
Price
Goodyear Vector 4Seasons (185/65 R15 88H)
summer
Out of Stock
£80.99
Goodyear Vector 4Seasons (195/55 R15 85H)
summer
Out of Stock
£78.99
Goodyear Vector 4Seasons (215/60 R17 96V)
all-season
In Stock
£121.99
Goodyear Vector 4Seasons (195/60 R15 88H)
summer
Out of Stock
£76.99
Goodyear Vector 4Seasons (215/70 R16 100T) FP 69EC
all-season
Out of Stock
£131.99
Goodyear Vector 4Seasons (195/60 R16 89H)
all-season
In Stock
£99.99
Goodyear Vector 4Seasons (225/50 R17 94V)
summer
Low Stock
£127.99
Goodyear Vector 4Seasons (195/60 R16 C 99/97H)
all-season
In Stock
£102.99
Goodyear Vector 4Seasons (255/45 R18 99V) FP 69EC
all-season
Out of Stock
£181.99
Goodyear Vector 4Seasons (195/65 R15 91T)
summer
Out of Stock
£63.99
Goodyear Vector 4Seasons FP (195/55 R16 87H)
all-season
Out of Stock
£90.99
Goodyear Vector 4Seasons (205/50 R17 89V)
summer
In Stock
£112.99
Goodyear Vector 4Seasons (185/55 R14 80H)
summer
Out of Stock
£73.99
Goodyear Vector 4Seasons FP (235/50 R17 96V)
all-season
In Stock
£160.99
Goodyear Vector 4Seasons FP XL (215/55 R16 97V)
all-season
In Stock
£117.99
Goodyear Vector 4Seasons (215/60 R16 95V)
all-season
Out of Stock
£126.99
Goodyear Vector 4Seasons FP XL (225/45 R17 94V)
summer
In Stock
£92.99
Goodyear Vector 4Seasons (215/60 R17 96H)
all-season
In Stock
£120.99
Goodyear Vector 4Seasons FP XL AO (225/45 R17 94V)
all-season

ao
Out of Stock
£136.99
Goodyear Vector 4Seasons SUV (225/65 R17 102H)
all-season
Out of Stock
£133.99
Goodyear Vector 4Seasons FP XL AO (225/50 R17 98V)
all-season

ao
In Stock
£129.99
Goodyear Vector 4Seasons SUV FP AO (235/55 R17 99V)
all-season

ao
In Stock
£130.99
Goodyear Vector 4Seasons XL (205/55 R16 94V)
all-season
In Stock
£75.99
Goodyear Vector 4Seasons SUV XL (235/45 R19 99V)
all-season
Low Stock
£201.99
Goodyear Vector 4Seasons XL (225/50 R17 98H)
summer
Out of Stock
£172.99
Goodyear Vector 4Seasons SUV XL (235/55 R17 103H)
all-season
In Stock
£127.99
Goodyear Vector 4Seasons XL AO (205/55 R16 94V)
all-season

ao
Out of Stock
£75.99
Goodyear Vector 4Seasons SUV XL (235/65 R17 108V)
all-season
Low Stock
£145.99
Goodyear Vector 4Seasons XL AO (225/50 R17 98V)
summer

ao
Out of Stock
£129.99
Goodyear Vector 4Seasons XL (205/50 R17 93V)
all-season
In Stock
£121.99
Goodyear Vector 4Seasons (185/55 R14 80H) 71EE
all-season
Out of Stock
£73.99
Goodyear Vector 4Seasons (175/65 R13 80T) 71EE
all-season
Out of Stock
£75.99
Goodyear Vector 4Seasons (175/65 R14 90/88T) 71EB
all-season
Out of Stock
£94.99
Goodyear Vector 4Seasons (165/70 R14 89/87R) 71EB
all-season
Out of Stock
£116.99
Goodyear Vector 4Seasons (205/55 R16 94V) FP XL 69EE
all-season
Out of Stock
£75.99
Goodyear Vector 4Seasons (205/60 R16 92H) 70EE
all-season
Out of Stock
£101.99
Goodyear Vector 4Seasons (225/45 R17 94V) FP XL AO 72EE
all-season
In Stock
£92.99
Goodyear Vector 4Seasons 165/65 R14 79T
summer
Out of Stock
£67.99
Goodyear Vector 4Seasons 215/60 R16 95H
summer
Out of Stock
£142.99
Goodyear Vector 4Seasons 195/65 R15 91H
summer
Out of Stock
£62.99
Goodyear Vector 4Seasons 175/65 R13 80T
all-season
Out of Stock
£75.99
Goodyear Vector 4Seasons 225/55 R17 101V FP XL AO
summer

ao
Out of Stock
£157.99
Goodyear Vector 4Seasons 205/60 R16 96V XL
summer
Out of Stock
£106.99
Goodyear Vector 4Seasons 205/55 R16 94V XL
summer
Out of Stock
£84.99